Federal Court to Decide if Church Can Fire Pastor for Not Attracting Members and Spending Too Much Money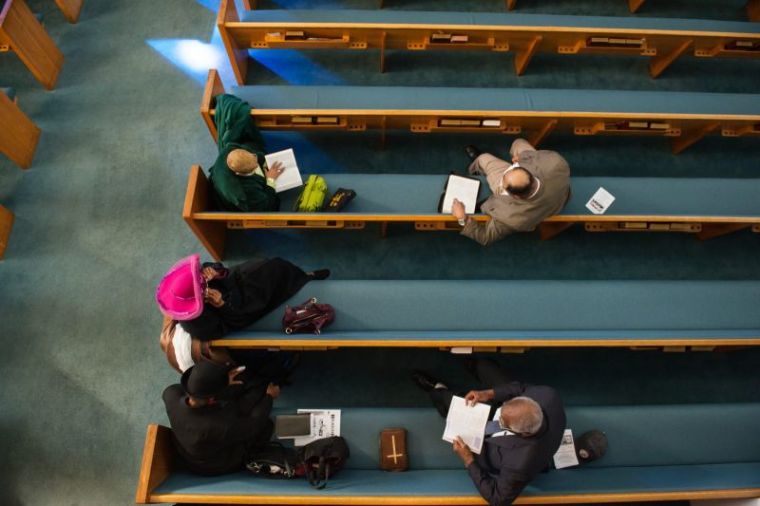 A federal appeals court is set to decide this year if a historic black church in Pittsburgh has a First Amendment right to fire its pastor after church expenses doubled and membership plummeted under his leadership.
Sixth Mount Zion Baptist Church of Pittsburgh, a historic church founded in the late 1800s and located in one of the city's poorest communities, is defending its right to choose its own religious leaders free from government interference, according to the Becket Fund for Religious Liberty.
The church's former pastor, the Rev. William David Lee is suing the church for $2.6 million for breach of contract for dismissing him in 2015. The church hired Lee in 2012 and approved, at his insistence, a 20-year contract early in his tenure as senior pastor, according to court documents cited by Trib Live. Lee's lawsuit was previously rejected by a federal trial court, citing Hosanna-Tabor Evangelical Lutheran Church and School v. EEOC, which Becket won at the Supreme Court in 2012.
Lee is appealing that decision, arguing that the First Amendment shouldn't apply because his failure to "attract new souls to Christ" was a "secular" failure, in the same vein as a sports manager failing to "attract new fans to the game," Becket said.
Last Thursday, Lee's attorney, Gregg Zeff, told a three-judge panel of the 3rd U.S. Circuit Court of Appeals in Philadelphia that the ministerial exception applied in Hosanna-Tabor does not apply to Lee's case because his employment contract was a secular matter.
"There is no argument being made by (Sixth Mount Zion) that (Lee) gave bad sermons, interpreted religious doctrine inappropriately or presided over religious ceremonies in some inappropriate manner," Zeff argued in his brief.
"Rather, this matter involves the question of whether or not the attendance and financial issues plaguing (the church) were the fault of (Lee). These are secular, factual questions that are proper to be presented to a jury," he said.
In a recording of the oral arguments provided by Becket, Zeff insisted that the church's membership and financial failures weren't Lee's fault.
"And your adversary presumably is going to present evidence as to why it was his fault to justify the fault clause termination ... let's talk about what a trial would look like. They're gonna put evidence to explain why the decreases in membership and their statements about failure to provide spiritual leadership and the decreasing contributions occur. And presumably they're gonna be providing evidence about people's impression of how he pastored to the collective," one judge said. "How can a court be involved in that? Isn't that entanglement?"
"It's entanglement but it's not excessive entanglement," Zeff replied. "There's a big difference. And as your example cites, if a parishioner gets on the stand and says I didn't come to his service because I didn't like the way he was preaching. I would submit that that's an acceptable answer."
He was interrupted by the judge who responded by saying: "I still get back to Hosanna-Tabor and step back to as to what it said and it said 'we agree there is this exception.' The members of a [religious group] put their faith in the hands of ministers. Requiring a church to accept or retain an unwanted minister, without any statement as to why ... or punishing a church ... intrudes upon a mere employment decision.
"Such action interferes with the internal governance of the church, depriving the church of the selection of those who personifies its beliefs. Doesn't that indicate that the courts are supposed to be hands off?"