New Jersey Supreme Court Rules Taxpayer Grants for Historic Houses of Worship Unconstitutional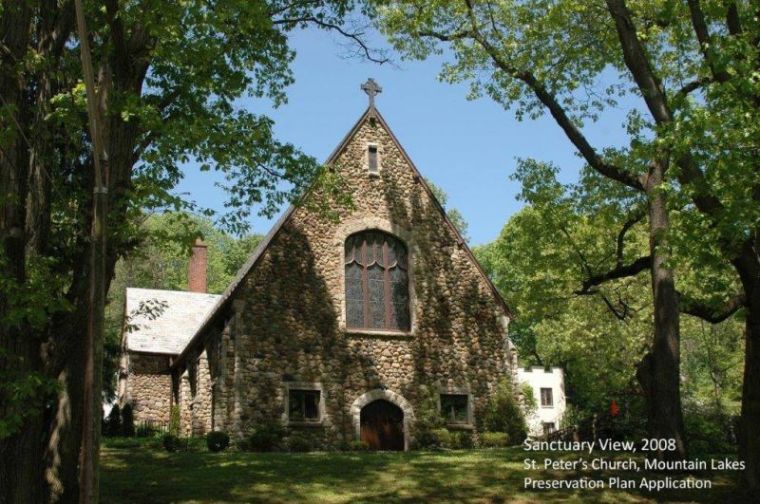 The New Jersey Supreme Court ruled Wednesday that the use of taxpayer dollars to fund church repair projects that support religious activities is unconstitutional, even for historic preservation.
The decision comes after a longstanding legal battle between the Morris County Board of Chosen Freeholders and the Wisconsin-based atheist group Freedom From Religion Foundation.
Through its taxpayer-funded historic preservation trust fund, Morris County had granted $4.6 million to a dozen churches that used the money to repair stained glass windows with religious imagery, slate roofs, building towers and ventilation systems, according to NJ.com.
Since at least 2015, the FFRF has sued to stop Morris County freeholders from awarding grants to historic churches for restoration or repairs by arguing that it violates Article I, paragraph three of the state constitution that reads, in part: "Nor shall any person be obliged to pay tithes, taxes or other rates for building or repairing any church or churches, place or places of worship, or for the maintenance of any minister or ministry, contrary to what he believes to be right or has deliberately and voluntarily engaged to perform."
Despite legal action from the FFRF, last July a review board recommended to Morris County freeholders that several churches be included in an award of $2.9 million in grants to help preserve 25 historic sites.
"These preservation funds, overwhelmingly approved by county taxpayers, help finance the protection [of] our county's heritage, to ensure that we maintain important links to our past,'' Freeholder Director Doug Cabana said in a statement about the recommendation in July.
Freeholder Christine Myers added: "The restoration and preservation work done with the help of these grants allows future generations to enjoy and treasure these historic sites, to allow us to better understand our county's history and preserve our roots, and to enhance the quality of life for all residents of Morris County."
The court's opinion on the issue delivered by Chief Justice Stuart Rabner said that "the plain language of the Religious Aid Clause bars the use of taxpayer funds to repair and restore churches, and that Morris County's program ran afoul of that longstanding provision."
Attorneys for the court and churches had argued that disqualifying churches from the grant program would violate their own rights under the First Amendment's protections on religion, NJ.com reported.
Months earlier, Becket, a nonprofit public-interest law firm dedicated to protecting the free expression of all religious traditions, also filed a friend-of-the-court brief defending Morris County's grant program and in support of the Catholic, Baptist, Episcopal, Methodist, and Presbyterian churches whose buildings have benefited from it.
"This case presents one of the first opportunities for a state supreme court to interpret the United States Supreme Court's recent decision in Trinity Lutheran Church of Columbia, Inc. v. Comer, decided on June 26. Trinity Lutheran rejected a state's interpretation of its constitutional provision that would have 'categorically disqualif[ied]' churches and other religious groups from government aid programs," Becket argued in their brief in 2017.
Preservationists told NorthJersey.com that a historic church's inability to access public funding could potentially lead to a loss of history in communities where they serve as landmarks that add character.
"I feel that it will have a detrimental effect on the character of municipalities," Tim Adriance, a leader in historic preservation in Bergen County, said. "I understand the argument to keep the distinction [between church and state]. But architecture is part of our community and belongs to all the people, not only the congregants."
Rod Leith, Rutherford borough historian and vice chairman of the Rutherford Historic Preservation Committee, told the publication that churches are among the borough's oldest historic structures. The significance of historic churches, he argues, is architectural, not religious. That's why the committee hosted a lecture series on "Houses of Worship" he said.
"We didn't feel we were supporting religion; we were promoting and supporting historic preservation," he noted about the lecture series. "This [court] decision is unfortunate because we look at the churches, especially in Rutherford, as examples of historic preservation. Are you going to allow these buildings to fall down, or are you going to help them?"