Texas Cannot Stop Judge From Opening Sessions With Christian Prayer, Says Legal Group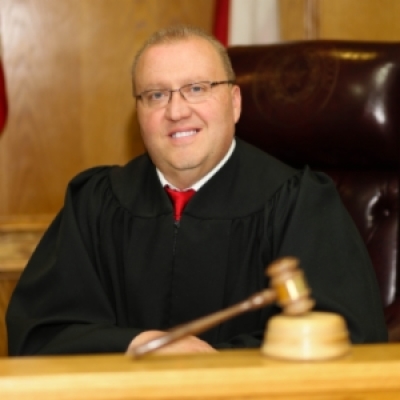 A Texas judge who opens his sessions with sectarian prayers cannot be stopped from doing so, said a conservative law firm arguing on his behalf.
Last year, the Freedom From Religion Foundation filed a lawsuit against Montgomery County Justice of the Peace Wayne Mack over his practice of opening sessions with Christian prayers after failing to stop the practice through the state's Commission on Judicial Conduct.
In an amicus brief filed Tuesday in district court, the Plano-based First Liberty Institute, which has been representing Mack since last year, argued that Texas law does not allow County authorities to determine how Mack begins his courtroom proceedings.
"... under Texas law, the Commissioners Court of Montgomery County lacks authority or control over Judge Mack's practice of opening his courtroom proceedings with prayer," reads the brief. 
"Plaintiffs ... are asking this Court to order the County to take action — stopping the chaplains' invocations — that it lacks authority to take."
Chelsey Youman, counsel with the First Liberty Institute, denounced FFRF's efforts in a statement released Tuesday.
"An atheist group previously lost its fight to silence the prayers in Judge Mack's courtroom. Now they are trying to use the Federal court system to force the county to censor these invocations," stated Youman.
"It's a shame that a group from Wisconsin is wasting taxpayer dollars, forcing Montgomery County to defend something the Supreme Court of the United States has twice said is legal."
In March 2017, FFRF sued Mack on behalf of three plaintiffs directly affected by Mack's courtroom prayer tradition, filing it in the U.S. District Court for the Southern District of Texas.
"All of the prayers witnessed by the three individual plaintiffs in Judge Mack's courtroom have been sectarian prayers, delivered by Christians, in the name of Jesus," read the lawsuit.
"The primary effect of Judge Mack's courtroom prayer practice is to advance religion in general, and Christianity specifically, through the machinery of the judiciary. Due to the prayer practice, Judge Mack's courtroom has become excessively entangled with an exclusively religious ritual."
In January, District Court Judge Ewing Werlein, Jr. ruled that while one of the local plaintiffs lacked standing, the overall lawsuit could proceed.