Historic Churches Defend Right to Receive Preservation Grants After Atheists Sue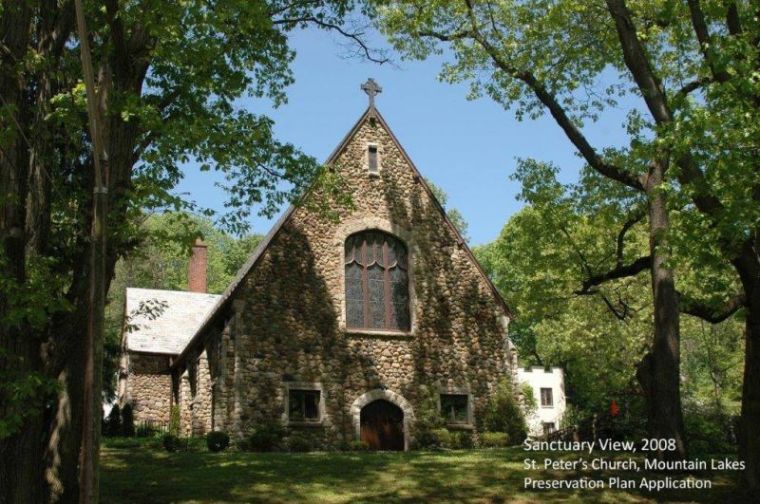 Seven historic churches in New Jersey were set to defend their right to receive historic preservation grants in the New Jersey Supreme Court Monday after the Wisconsin-based atheist group Freedom From Religion Foundation filed a lawsuit to prevent them from accessing the money.
Despite the lawsuit, a review board recommended to Morris County freeholders that the seven churches be included in an award of $2.9 million in grants to help preserve 25 historic sites.
"These preservation funds, overwhelmingly approved by county taxpayers, help finance the protection our county's heritage, to ensure that we maintain important links to our past,'' Freeholder Director Doug Cabana said in a statement about the recommendation in July.
Freeholder Christine Myers said, "The restoration and preservation work done with the help of these grants allows future generations to enjoy and treasure these historic sites, to allow us to better understand our county's history and preserve our roots, and to enhance the quality of life for all residents of Morris County. 
Since at least 2015, the FFRF has sued to stop the freeholders' practice of awarding grants to historic churches for restoration or repairs by arguing that it violates Article I, Paragraph 3 of the state Constitution that reads, in part: "Nor shall any person be obliged to pay tithes, taxes or other rates for building or repairing any church or churches, place or places of worship, or for the maintenance of any minister or ministry, contrary to what he believes to be right or has deliberately and voluntarily engaged to perform."
In January, a Somerset County Superior Court judge ruled that grant awards to churches for secular renovations and repairs does not promote religion.
In August, the Americans United for Separation of Church and State and the American Civil Liberties Union submitted an amicus brief supporting the FFRF's lawsuit.
 Becket, a nonprofit, public-interest law firm dedicated to protecting the free expression of all religious traditions, also filed a friend-of-the-court brief defending Morris County's grant program and in support of the Catholic, Baptist, Episcopal, Methodist, and Presbyterian churches whose buildings have benefited from it.
"This case presents one of the first opportunities for a state supreme court to interpret the United States Supreme Court's recent decision in Trinity Lutheran Church of Columbia, Inc. v. Comer, decided on June 26. Trinity Lutheran rejected a state's interpretation of its constitutional provision that would have 'categorically disqualif[ied]' churches and other religious groups from government aid programs," Becket argued in their brief.
"Trinity Lutheran held that the state's interpretation constituted discrimination against religious groups and violated the Free Exercise Clause. FFRF and the ACLU ask this Court to exclude religious organizations from the grant programs at issue based solely on their 'religious character.'"
"These requests would constitute 'religious status' discrimination under Trinity Lutheran and the Free Exercise Clause. In applying New Jersey's constitution to the programs at issue in Freedom From Religion Foundation v. Morris County and ACLU v. Hendricks, this Court should interpret its constitution consistent with Trinity Lutheran so as to not violate the Free Exercise Clause. New Jersey has no valid interest in such discrimination and therefore these requests must be denied," the religious freedom defender group added before laying out more complete arguments.
The recommendations, made to the Morris County Board of Freeholders in Morristown, include grants ranging from $2,746 for the Women's Club of Morristown headquarters building to $283,560 for the South Street Presbyterian Church in Morristown.
The grant money comes from the voter-approved Morris County Open Space, Farmland, Floodplain Protection and Historic Preservation Trust Fund.