Feminist Futility: Why the Women's March Promises a Conservative Future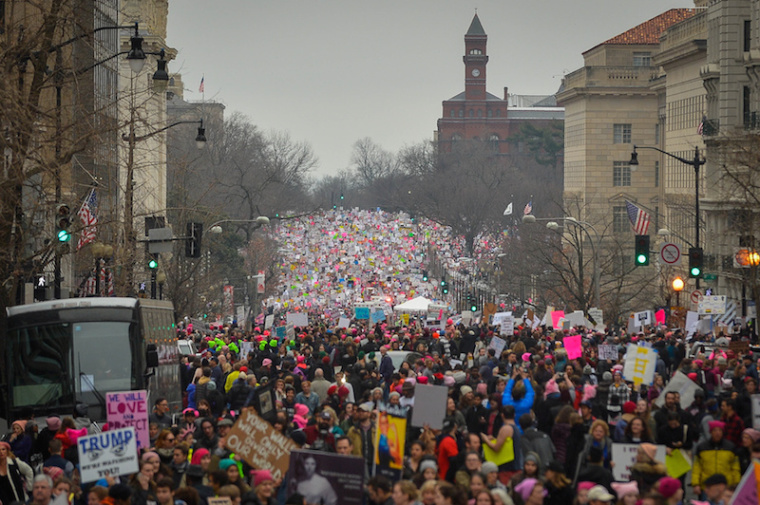 This past Saturday, more than a million people turned out nationwide to demonstrate against President Donald Trump and his nationalist agenda. The so-called "Women's March on Washington" featured a number of prominent feminist speakers, such as Planned Parenthood's current president, Cecile Richards, touting the rights of women and the so-called LGBT community.
While it was only President Trump's second day in office, organizers of Saturday's marches are promising a number of additional actions throughout his first 100 days.
While the event was covered by a seemingly adoring media, a rather obvious consequence of feminist ideals has gone largely ignored, one that ironically promises a far more conservative future.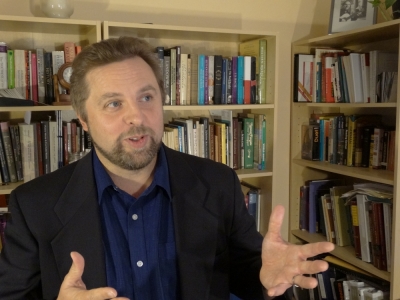 According to a recent a demographic study by University of London Professor Eric Kaufmann, there is a significant demographic deficit between secularists and conservative religionists. For example, in the U.S., while self-identified secular women averaged only 1.5 children per couple in 2002, conservative evangelical women averaged 2 to 3 children per couple, which amounts to a 28 percent fertility advantage. Now Kaufmann notices that this demographic deficit has dramatic effects over time. In a population evenly divided, these numbers indicate that conservative evangelicals would increase from 50 to 62.5 percent of the population in a single generation. In two generations, their number would increase to 73.5 percent, and over the course of 200 years, they would represent 99.4 percent.
Kaufmann noticed further that the more religiously conservative, the more children. For example, the Amish double in population every twenty years, and are projected to number over a million in the U.S. and Canada in just a few decades. We're seeing a similar trend among Mormons, who have averaged a 40 percent growth per decade, which means that by the end of the century, there will be as many as 300 million Mormons in the world, or six percent of the world's population. And note: Mormons vote overwhelmingly Republican.
Now in stark contrast to all of this, Kaufmann's data projects that secularists consistently exemplify a low fertility rate of around 1.5 percent per couple, which is significantly below the replacement level of 2.1 percent. And so he sees a steady decline of secular populations after 2030 or 2050 to potentially no more than a mere 14 to 15 percent of the American population. He notices that similar projections apply to Europe as well.
So why is this happening? Why are secularists in effect disappearing off the face of the earth? Well, in an ironic twist, it's precisely because of what the Women's March was advocating: that a woman's freedom means relegating motherhood to a mere lifestyle choice and nothing more. These women refuse to be pigeonholed into some foreordained maternal vocation; motherhood is not a divine calling, it is a choice, one made by the woman herself and no one else.
Well, the demonstrators most certainly can have it their way, but not without dramatic demographic consequences to the civilizational significance of their movement. Kaufmann calls this demographic consequence "the soft underbelly of secularism." Here Kaufmann is channeling the early twentieth century sociologist Emile Durkheim, who analyzed societies in terms of their innate futility.
Durkheim was fascinated with the question of why some societies and cultures succeed over time while others falter. For example, why did Christianity succeed and Baal worship fade into extinction? Durkheim inquired as to whether there was an inherent futility to the burgeoning secular society in Europe; is there something inherent in secularism that basically guarantees its demise?
Well, Kaufmann in effect says, "yes," namely, demography. And this is because secular liberalism entails its own "demographic contradiction," the affirmation of the secular individual, one characterized by personal autonomy, necessitates the freedom not to reproduce.
A secular person — male, female, and now the alphabet soup gender categories — is under no moral obligation to procreate. The link between sex and procreation having been broken, modernist reproduction translates into mere personal preference.
It thus turns out that the radical individualism so celebrated and revered by our feminist demonstrators is in fact the agent by which their ideology implodes. This is the futility of feminism.
And so, while the litany of Saturday's speakers touted a national renewal of feminist ideals, in the end, the irony to the Women's March on Washington is that such a demonstration promises only a far more conservative future.
Steve Turley (Ph.D., Durham University) is an internationally recognized scholar, speaker, and blogger at TurleyTalks.com. He is the author of Awakening Wonder: A Classical Guide to Truth, Goodness, and Beauty and The Ritualized Revelation of the Messianic Age: Washings and Meals in Galatians and 1 Corinthians. Steve is a teacher of Theology and Rhetoric at Tall Oaks Classical School in Newark, DE, and Professor of Fine Arts at Eastern University.