FFRF Attacks the Bible, Claims KKK Is Christian in Letter to Kentucky Gov. Condemning Prayer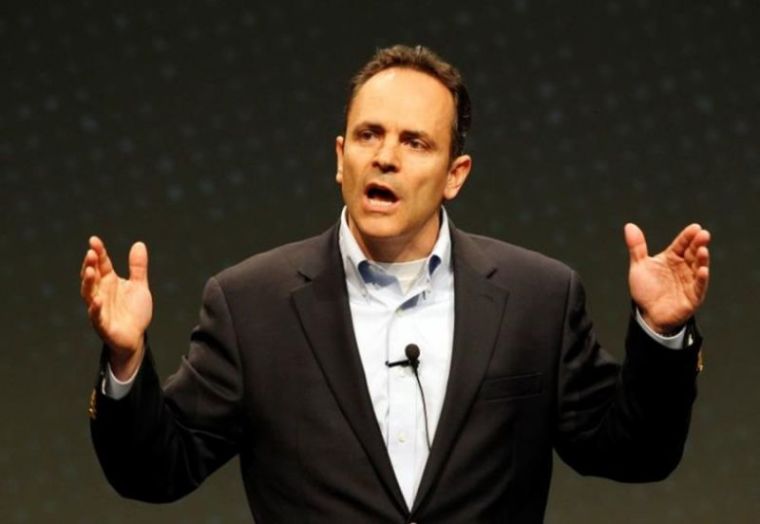 The Freedom From Religion Foundation sent a letter Monday to Kentucky Gov. Matt Bevin condemning his plan to have faith-based volunteers participate in community outreach to help stem the rising crime rate in Louisville, the state's largest city.
The FFRF, which purports to be the largest atheist organization in the United States, argued that Bevin's planned "prayer walks" will not lower crime, and claimed that an increase of religiosity in society could increase violent crime and homicide, poverty, obesity, teen pregnancy, and infant mortality.
In the letter signed by FFRF Co-Presidents Dan Barker, a former Christian pastor-turned-atheist, and his wife, Annie Laurie Gaylor, the couple vilify the Bible as a "hate-filled" book they claim has inspired both the Ku Klux Klan and Nazis.
"It should be no surprise that this hate-filled book has spawned hateful ideologies and groups to perpetuate those ideologies. The Ku Klux Klan is and has always been, a Christian group. Klansmen began burning crosses 'to spread the light of Jesus into the countryside.' Hitler was a Roman Catholic and his soldiers wore a religious slogan on their buckle belts (Gott mit uns [God with us])," the letter reads, in part.
FFRF further claims that the Bible teaches Christians to "slaughter" non-believers.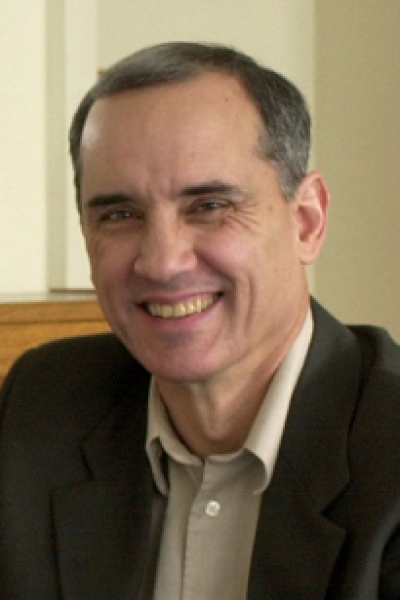 "[T]elling believers that they are favored by an omnipotent being — that they are part of the chosen few — and others are enemies who should be slaughtered can lead to elitism in its more sinister strains, including racism."
FFRF's attacks on the Bible and Christians are in response to Bevin's remarks earlier this year in which he suggested that faith volunteers could participate in community outreach in an effort to help counter rising crime in Louisville.
"You know, you walk to a corner, pray for the people, talk to people along the way," Bevin said during a community meeting. "No songs, no singing, no bullhorn, no T-shirts, no chanting. Be pleasant, talk to the people, that's it."
While some community leaders backed the governor's suggestion, other faith leaders, such as Pastor Joe Phelps of Highland Baptist Church, called it a "political ploy."
"I believe in prayer," Phelps told WHAS-TV. "[But] that's not the answer here, and for him to reduce the problems of violence to getting people to go pray for a block is an embarrassment to Christianity."
Christian leaders nationwide have strongly rejected any suggestion that the Bible promotes hate and racism, with many speaking out against the white supremacist groups that were granted a permit to rally in Charlottesville, Virginia, on Aug. 12 to protest the removal of a statue of Confederate Gen. Robert E. Lee from Emancipation Park. The event was organized by Jason Kessler, a man who used to be an Obama supporter and an Occupy Wall Street activist, who was defended in federal court by the ACLU of Virginia and the Rutherford Institute.
Ronnie Floyd, senior pastor of Cross Church in Arkansas and former Southern Baptist Convention president, said the alt-right rally did not "represent in any form or way the Christian faith or the values followers of Jesus stand for."
"In fact, white nationalism and white supremacism are anathema to the teachings of Christ, who called us to love and to serve our neighbor — regardless of skin color, gender or religion — to give up our life for our friends and to even love our enemies," Floyd said.
Russell Moore, president of the Ethics & Religious Liberty Commission of the Southern Baptist Convention, added in an op-ed published by The Washington Post that white supremacy "makes Jesus angry."
Moore said that Jesus strongly spoke out against religious hypocrisy and racial supremacist ideology, opposing those today who push for white supremacy in Jesus' name.
Megachurch Pastor Greg Laurie of Harvest Christian Fellowship in Riverside, California, told the nearly 26,000 people who attended SoCal Harvest at Angel Stadium in Anaheim, California, Friday night that Christians must reject every kind of prejudice and hate they see in the world.
"For a follower of Jesus Christ, there is no place for racism, bigotry or prejudice of any kind. I see these people carrying crosses, wearing swastikas, talking about white supremacy. There is no superior race. We are all part of the human race," Laurie declared.