'Fighting Satan' Episode of 'Our America' on OWN Highlights Christians Who Believe in Casting Out Demons
Award-winning journalist Lisa Ling visits with Christians who believe in deliverance, or the practice of casting out demons in an upcoming episode of her Oprah Winfrey Network program, "Our America With Lisa Ling."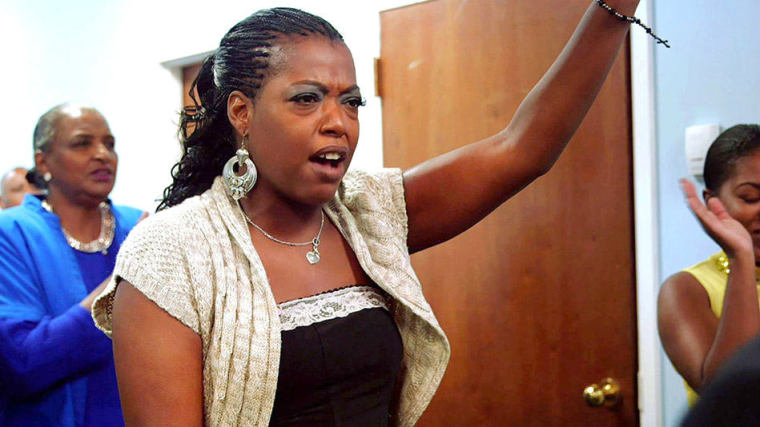 In the premiere episode of her final season of "Our America" on OWN, Ling visits charismatic churches in Georgia and Florida to observe first-hand how some Christians practice deliverance — "where faith and the power of Christ are called upon to cast Satan's demons from the emotionally tormented," according to a press release.
Similar to those who practice exorcisms, Christians who practice deliverance ministry believe that demonic forces not only can possess people, but inflict them with various physical, psychological, spiritual and emotional ailments.
A 2013 YouGov survey revealed that at least half of all Americans "believe someone can be possessed by the devil or some other evil spirit." The Gospel accounts of Jesus' ministry document various encounters he had with those possessed by evil spirits, but Christians are not in agreement on whether demons exist today.
Reformed minister John Piper shared last year an experience he had with a college student for whom he helped perform an exorcism. However, Piper suggested that when a Christian comes across a person who they believe might be possessed, they should ask God for discernment.
"We should pray that God would deliver people from Satan," but we must not presume that the person is demon-possessed, Piper warned. He insisted that Christians be "very very slow" in coming to any conclusion on such spiritual matters.
In 2010, Piper responded on camera to the question of whether he believed Christians should "cast out demons today?" He insists in the video, shown below, that there were various means of deliverance, and that "demons are real, Satan is real." Piper suggested that "every pastor should do a serious study of the devil and of his ways and of demons and decide how he's going to deal with that because there's an attack on the church in various forms all the time."
Ling, who previously co-hosted "The View" and reported for CNN, first broadcast her "Our America" program on OWN in 2011. Over the years "Our America With Lisa Ling" has taken on various hot-button issues, including Philadelphia gun violence, the U.S. foster care system, the HIV epidemic in among black Americans, and more.
In 2013, Ling featured former Exodus International president Alan Chambers in an episode titled "God and Gays," in which Chambers apologized to "a group of survivors of the condemned and damaging practice of 'reparative (or conversion) therapy.'"
The final season of Ling's "Our America" will feature 10 one-hour episodes. "Fighting Satan" airs Thursday, May 29 at 10 p.m. ET/PT on OWN.
Watch a brief preview of "Fighting Satan" in the video player below: