Film Exposing Scientology's Ugly Side Needed Police Protection at Sundance Premiere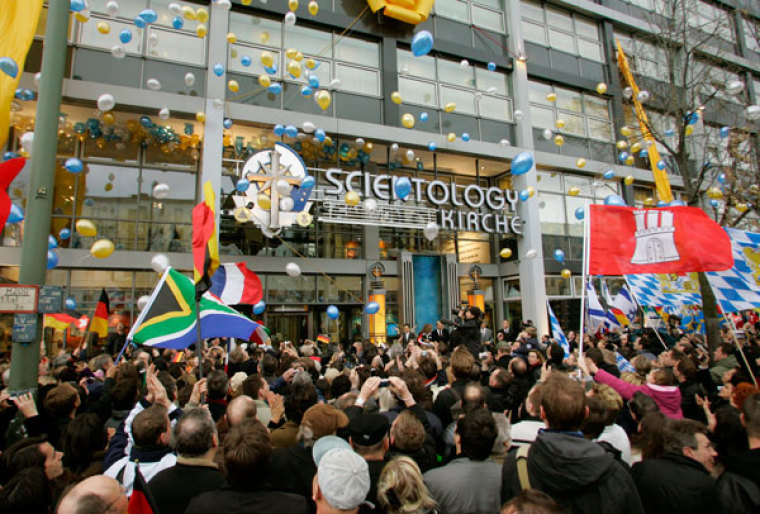 A new film that is critical of Scientology premiered on Sunday at the Sundance Film Festival and the event required police protection due to hostile members of the religion.
The movie, titled "Going Clear: Scientology and the Prison of Belief", garnered significant backlash from the Scientologist community as the organization took out full-page ads in the New York Times and Los Angeles Times claiming that the documentary contains many falsehoods.
The film is based on author Lawrence Wright's 2013 book Going Clear: Scientology, Hollywood and the Prison of Belief and is directed by Oscar Alex Gibney. The movie, much like the book, claims the organization routinely intimidates, manipulates and even tortures its members, tracing the rise of the religion and its founder, former science fiction writer L. Ron Hubbard and his successor David Miscavige.
It also makes claims about the Scientology leaders meddling in the lives of A-list celebrities such as Tom Cruise and John Travolta and says the organization was instrumental in Cruise's divorce with actress Nicole Kidman due to her not being a follower.
"Going Clear" features several former scientologists such as director Paul Haggis who won an Oscar for the movie "Crash."
"I was really stupid. I was part of this for 30 years before I spoke out," says Haggis in the film. "I was deeply ashamed."
Haggis went through various phases within the faith climbing to the upper echelons where he finally learned of one of the core beliefs of scientologists which alludes to a tyrannical galactic overlord named Xenu that dropped frozen bodies from millions of years ago into volcanoes. The organization holds the belief that these spirits attach themselves to modern people today and strives to rid the body and mind of them to become what they call "clear."
The film also includes a disclaimer which says that the organization "declined all requests for interviews." However the group responded with a statement released to People.
"As we stated in our New York Times ad on January 16, Alex Gibney's film is Rolling Stone/University of Virginia redux. Despite repeated requests over three months, Mr. Gibney and HBO refused to provide the Church with any of the allegations in the film so it could respond. They also refused to speak with any of the 25 Church representatives, former spouses and children of their sources who flew to New York to meet and provide them with firsthand knowledge regarding assertions made in Mr. Wright's book and presumably Mr. Gibney's film."
"Going Clear: Scientology and the Prison of Belief" will air on March 16 on HBO.