Filmmakers Launch Crowdfunding Campaign to Make TV Movie About Gosnell's 'House of Horrors;' Claim Censorship on Kickstarter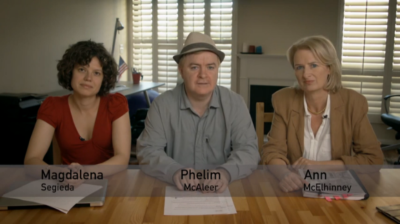 Three independent filmmakers have 40 days to raise over $2 million to make a made-for-TV movie about abortionist Kermit Gosnell and the women who were harmed at his "house of horrors" late-term abortion clinic in West Philadelphia.
After quitting Kickstarter, a crowdfunding website that enables filmmakers to raise funds to make movies, due to censorship, the filmmakers moved their campaign to Indiegogo and have already raised over $298,000.
This is the largest crowdfunding campaign ever conducted for a film. But with fixed funding, the filmmakers will only receive funds if they meet their $2.1 million goal by May 12.
Gosnell was sentenced on May 13, 2013, to serve life in prison without parole for three counts of first-degree murder for killing babies in his abortion clinic by cutting their spinal cords with scissors. He was also found guilty of involuntary manslaughter for the 2009 death of Karnamaya Mongar, a 41-year-old Nepalese refugee who died from a Demerol overdose administered by his untrained and unlicensed staff.
Even though Gosnell paid his employees a paltry salary, according to the  2012 grand jury report he profited $10,000 to $15,000 a day at his late-term abortion facility.
Jack McMahon, Gosnell's defense attorney, asserted after the trial that his client had served the community by performing more than 16,000 abortions in his 40-year career, and added that Gosnell believes he never killed a live baby.
In his video description of Gosnell, Phelim McAleer comments that the abortionist could be "the most prolific serial killer in U.S. history."
Ann McElhinney and Phelim McAleer, who previously used Kickstarter to raise funds to make two other films, "FrackNation" and "Not Evil Just Wrong," were told that by including descriptions of Gosnell's abortion procedures in their commentary about the project, they were violating Kickstarter's community guidelines.
In an email sent to Ann and Phelim Media, the filmmakers were asked to remove graphic details about the Gosnell case.
"We ask that the phrase '1000s of babies stabbed to death' and similar language be modified or removed from the project," a Kickstarter representative, identified as George, said in a March 27 email. "We understand your convictions and the horror of this person's crimes, however, we are a broad website used by millions of people. Our community guidelines outline that we encourage and enforce a culture of respect and consideration, and we ask that that language specifically be modified for those reasons."
Essentially, the filmmakers were told by Kickstarter that if they wanted to raise funds to make a movie about Gosnell, they would have to remove all references describing how he killed babies born alive during late-term abortion procedures, according to columnist and Fox News contributor Kirsten Powers.
"There's absolutely a double standard. If you look at the kinds of projects that they have on Kickstarter right now, they have plenty of projects that involve rape, incest and stabbings. It's quite clear that the issue here seemed to be abortion," Powers told Fox News host Megyn Kelly on Tuesday's edition of "The Kelly File."
"Kickstarter did ultimately back down, but it was because they were shamed," said Powers, adding that the company still wanted to regulate how the Gosnell project was described if the filmmakers wanted to go ahead with their plans to raise funds. The filmmakers, however, could not comply with Kickstarter's requirements, and declined to use their site for the project.
During his first sit-down interview after last year's trial, McMahon told Megyn Kelly that he learned a lot about abortion during the trial, and had come to the conclusion that Congress should pass a law that bans abortion after 16 or 17 weeks gestation and require annual inspections of all abortion clinics.
Gosnell not only performed late-term abortions at his Women's Medical Society clinic in West Philadelphia, Pa., but he also worked at Atlantic Women's Services in Wilmington, Del., and the Delta Clinic in Baton Rouge, La.
Pennsylvania Rep. Margo Davidson is among those who've shared personal stories about how Gosnell's late-term abortion facility has negatively impacted their lives. Speaking to her colleagues on the floor of the Pennsylvania House last year, Davidson spoke candidly about her 22-year-old cousin who died after an abortion procedure at Gosnell's clinic.
Watch Part I of "3801 Lancaster" below: