First-time Christian Fiction Writer Wins Christy Award for Book She Aimed at Public Schools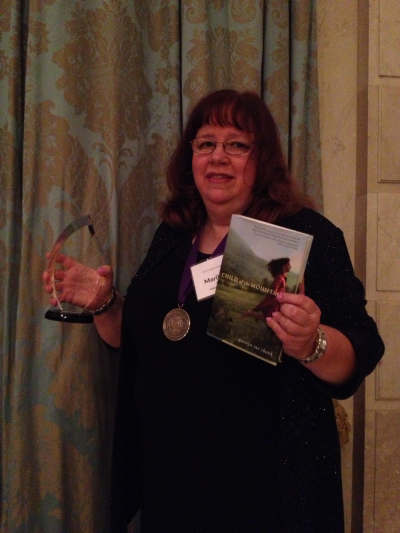 ST. LOUIS, Mo. – In an evening wrapped in fun, pomp and ministry, a Christian academic who prayed that her first attempt at writing Christian fiction would find its way into America's public schools won big on Monday night at the 2013 Christy Awards gala held in St. Louis, Mo.
"God is good all the time. I prayed for the book to go into the secular market first so that children in the public schools would be touched by it," author Marilyn Sue Shank told The Christian Post after winning the Christy Award in the Young Adult category for Child of the Mountains published by Delacorte Press.
"[I prayed that] the children who don't go to church might suddenly do that through Lydia's story. And then I prayed that the Christian market would find it," said Shank.
The novel, which is smartly presented in the regional dialect of the Appalachian Mountains of West Virginia, follows the trajectory of its protagonist, young Lydia Hawkins, after her mother is jailed unjustly. Readers find this out simply and powerfully in the opening scene of the book reflected in the excerpt below:
My mama's in jail. It ain't right. Leastwise, I don't think so. Them folks that put her there just don't understand our family. My mama's the best mama in the whole wide world. Everbody used to say so afore the awful stuff happened. Even Uncle William. And he don't say much nice about nobody.
"I had done some work with textbooks. Wrote professional articles," notes Shank who holds a PhD in special education. "The Lord laid this novel on my heart, so I'm excited about it," she added.
The Christy Awards is an annual celebration of excellence in Christian fiction writing that was started in 1999 by nearly a dozen Christian publishers.
It was named in honor of notable Christian fiction writer Catherine Marshall, whose global fan-base of readers know her as "America's most inspirational author," as described by The New York Times. Her most popular novel, Christy, has more than 10 million copies in print and is estimated to have been read by some 30 million people according to the Christy Awards website.
Among other recognitions, The Christy Advisory Committee noted in a release the debut of the Christy Hall of Fame by inducting authors Lynn Austin, winner of eight Christy Awards, and Karen Hancock, winner of four Christy Awards.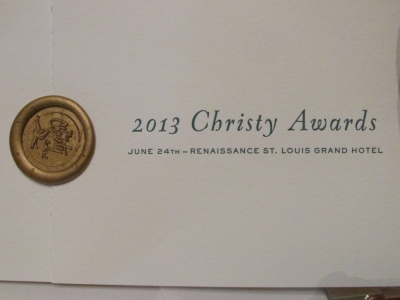 The Christy Book of the Year Award was also launched in an attempt to showcase the novel that had the greatest impact when placed against a set of criteria including literary quality, sales, and life impact.
A jury of three people ruled that Into the Free by Julie Cantrell (David C Cook), best reflected those criteria of all the Christy Award winners.
The complete list of the 2013 Christy Award winners, as announced by the Christy Advisory Board at the gala held at the Renaissance Grand in St. Louis on Monday, is as follows:
Lifetime Achievement Christy: Lee Hough
Christy Award Hall of Fame Inductees: Lynn Austin (8 Christys) & Karen Hancock (4 Christys)
Book of the Year: Into the Free by Julie Cantrell (David C Cook)
Contemporary Romance: The Breath of Dawn by Kristen Heitzmann (Bethany House Publishers, a division of Baker Publishing Group).
Contemporary Series, Sequels & Novellas: You Don't Know Me by Susan May Warren (Tyndale House Publishers)
Contemporary Standalone: Not in the Heart by Chris Fabry (Tyndale House Publishers)
First Novel: Into the Free by Julie Cantrell (David C Cook)
Historical: Flame of Resistance by Tracy Groot (Tyndale House Publishers)
Historical Romance: Against the Tide by Elizabeth Camden (Bethany House Publishers, a division of Baker Publishing Group)
Suspense: Rare Earth by Davis Bunn (Bethany House Publishers, a division of Baker Publishing Group)
Visionary: Soul's Gate by James L. Rubart (Thomas Nelson, a division of HarperCollins Christian Publishing)
Young Adult: Child of the Mountains by Marilyn Sue Shank (Delacorte Press, a division of Random House)