Fixer Upper's Chip, Joanna Gaines Announce 'Exciting' Partnership With Target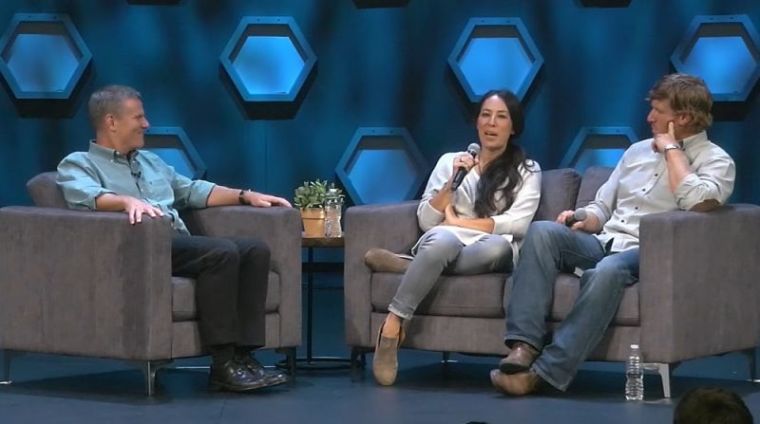 Churchgoing HGTV "Fixer Upper" stars Chip and Joanna Gaines have announced an "exciting" partnership in the form of a new home and lifestyle brand with chain store giant Target, which has been subjected to conservative-led boycotts over its bathroom policies.
"It's with a ton of excitement that we get to share some big news...We are thrilled to announce that this November we are launching Hearth & Hand with Magnolia, and it's making itself at home at Target," Chip Gaines wrote on Tuesday on the couple's Magnolia Market website.
"Just as we've never created an exclusive line of product for a retailer before, Target has never done anything like this before either. Let me try to give you a visual: it's like a little shop inside of Target. Jo keeps calling the look 'modern farmhouse,' whatever that means. All I know is she's so excited about this collection that she wants to register for our wedding all over again," he explained.
"There's no other way to say it, this stuff is gorgeous. It has been really fun to watch Jo rock and roll with Target's top-notch design team.They have all spent so much time thoughtfully creating these beautiful basics," Gaines continued.
"A lot of heart and soul has been poured into every last piece of Hearth & Hand with Magnolia, and I think people are going to be able to feel that."
Gaines added that Target hits a "gold standard" when it comes to "generosity and giving," and said that part of the cooperative efforts will lead to renovations for Target House, which serves "hundreds of families whose kids are being treated at St. Jude Children's Research Hospital in Memphis."
Target has faced backlash and boycotting from conservatives over its bathroom policies, which allow transgender persons to use the restroom or fitting room facility that corresponds with their gender identity.
Groups such as the American Family Association have warned that such policies are dangerous for women and children, yet the chain store giant has continued to ignore the concerns of consumers.
In May, AFA President Tim Wildmom delivered another 500,000 petitions, bringing a total of over 1.5 million signatures to Target, urging it to change its bathroom policies.
Wildmon said that Target representatives he met with were "gracious and respectful," but at the same time they vowed to continue embracing their belief in "diversity and inclusion," which they say is behind their bathroom arrangement.
"Like you, I am disappointed in Target's response. Therefore, the boycott of Target continues," Wildmon said at the time.
While Chip and Joanna Gaines are now working with the retailer, the couple found themselves in a cultural storm back in December 2016, when media reports revealed that they attend a church that does not embrace gay marriage.
After LGBT activists called on HGTV to cancel "Fixer Upper," Chip Gaines responded in a "New Years' Revelation" blog post on Magnolia Market, calling for unity.
"We want to help initiate conversations between people that don't think alike. Listen to me, we do not all have to agree with each other. Disagreement is not the same thing as hate, don't believe that lie," he wrote at the time.
"If your position only extends love to the people who agree with you, we want to respectfully challenge that position. We propose operating with a love so real and true that you are willing to roll up your sleeves and work alongside the very people that are most unlike you," the "Fixer Upper" star continued.
"Fear dissolves in close proximity. Our stereotypes and vain imaginations fall away when we labor side by side. This is how a house gets unified."