Fla. Church Plant Joins Fight to End 'Most Segregated Hour' in Christian America
Bishop Harry Jackson Talks Bridging Racial and Cultural Divides With Hope Connexion Orlando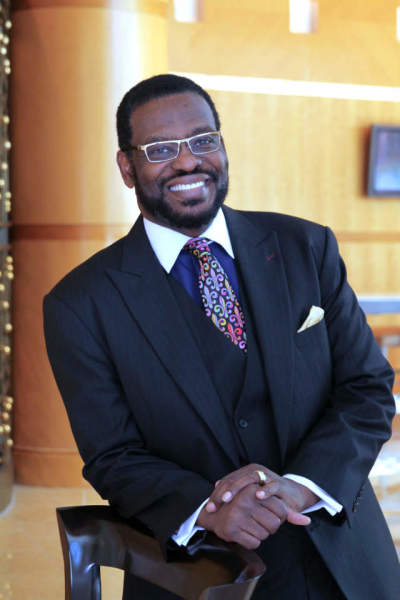 The church is coming, says Bishop Harry Jackson, leader of a new community of faith being developed in Central Florida that will launch next year. The plant, Hope Connexion Orlando, will serve as a clarion call for the Christian Church to confront its prejudices and take on its prophetic role of speaking truth to power in its own communities and abroad. Or at least, that's the vision.
Despite the growing presence of diverse congregations across the U.S. that mirror the biblical image of Jesus Christ's followers being of every nation, tribe and language, there are still cases in which some churches and Christians seem to stumble over the explicit command for diversity Christ makes in the Great Commission and that the first century church modeled.
Last year, a Mississippi Baptist church made headlines because its predominantly white congregation denied a black couple's wish to be married at the church by their pastor allegedly due to their race. The year before, a Kentucky pastor reversed his congregation's vote to bar interracial couples from becoming members. There have also been questions about white churches having black leaders, predominantly black churches embracing white leaders and the apparent oddity of a Korean-American pastor leading a "predominantly African-American" congregation."
"We've made some progress, but still there are a lot of places where you don't see multiracial churches with black leaders, so we feel that we want to create a church environment that can help bridge the racial divide in the nation and can be an incubator for us really presenting both sides of the Gospel," Jackson told The Christian Post.
Jackson is senior pastor of the culturally diverse 3,000-member Hope Christian Church in Beltsville, Md., which holds Bible study meetings at the Family Research Council. He is a staunch advocate of conservative values and has been featured prominently in the media for his activism against redefining marriage in Washington, D.C. Jackson is also founder and president of the 30,000-member High Impact Leadership Coalition (HILC) and the year-old International Communion of Evangelical Churches (ICEC) that includes 12-15,000 member churches and of which he is the presiding bishop. The ICEC's goal is to destroy stereotypes, unite black and white churches and equip congregations and ministries to engage the culture and respond to their communities' needs. The stated vision of HILC, whose core values "focus on families, wealth creation, education, and healthcare," is to "provide practical strategies for every person to affect change in their families, communities, states, and ultimately across America."
As Jackson has observed, based on one's ethnicity, evangelical Christians have a tendency to gravitate toward either righteousness or justice issues – that is, speaking out on marriage and life issues or advocating for the poor, imprisoned and other marginalized members of society.
"So blacks often look at their engagement in culture through the lens of justice and they want to see biblical justice in the world," said Jackson.
"Many times, on the other side though, white evangelicalism predominantly see these matters of righteousness…but they often minimize and don't engage as much around the justice issues. So there's always this tension of one group saying of the other, 'Well if you were really, really, really sincere in your faith, then you would see how important dealing with immigration reform is."
Reconciliation on these two tenets of the Gospel is possible, according to Jackson, when Christians of all stripes worship together, develop relationships together, walk together and live out the fellowship they may enjoy inside churches "more dynamically in the marketplace, and engage in the culture."
The Pentecostal bishop and his partners say a new church plant in the Orlando, Fla.-area, scheduled to make its official debut in January 2014, embodies that vision and will hopefully serve as a catalyst for driving the Christian Church toward a new type of engagement and activism. Jackson and his team anticipate that those more inclined to issues of righteousness will be the first ones to walk through the doors of Hope Connexion Orlando, while they believe minority members will eventually follow suit.
"We believe [that] in this area…because of the area we're moving in, it's predominantly a Caucasian community although it is interracial, yes. We believe white Americans would be attracted to the church and probably come in the door first, but please know that our vision is to reach all types of people and to have a multiracial church," clarified De Powell when asked about intentionally targeting white residents. Powell, an HILC representative and also a member of Jackson's Hope Christian Church, relocated from D.C. to Florida to work with ministry strategist Doug Murren in getting Hope Connexion Orlando off the ground.
Although the church plant in Orlando is new and its focus on growing a multiracial congregation uniquely intentional, Bishop Jackson believes his previous experience can help fulfill the current model he's pursuing.
Jackson and his wife founded a congregation over 30 years ago in upstate New York that broke ground due to the fact that he was a black man leading a congregation that was 95 percent white, with a "handful of African-Americans." That reality was so jarring to some in the Corning, N.Y., community that Christian Hope Center, as it is still called and now under white leadership, endured being labeled a "cult" at its start and dismissed by some as "that black church."
"Some people even got written out of the wills of their families and were ostracized – again you're talking 1981," said Jackson. "But the church took hold and did very well. The converts stayed true, stayed strong."
Such a congregation "was definitely considered radical in those days because in 1981, black people and white people just didn't go to church together," he added, noting cultural differences, worship styles and segregation laws as some of the factors in why he believes the black Church was "orphaned by the white-led church in America."
Growing Church Diversity Trend
According to a June 2009 report from the National Congregations Study, predominantly white congregations have become slightly more diverse, although much of the diversity is attributed to changes in Catholic parishes and growing Hispanic and immigrant populations. If a congregation is comprised of more than 80 percent of a single racial group, then it is lacking diversity, according to the NCS. The percent of congregations with more than 80 percent white participation, the organization reports, dropped from 72 percent to 63 percent between the period of 1998 and 2006-2007. The trend is reflected in congregations that show an increase in some Hispanic, immigrant, Asian and African-American participation.