Judge Orders Florida Prison to Allow Violent Transgender Inmate to Wear Bras, Panties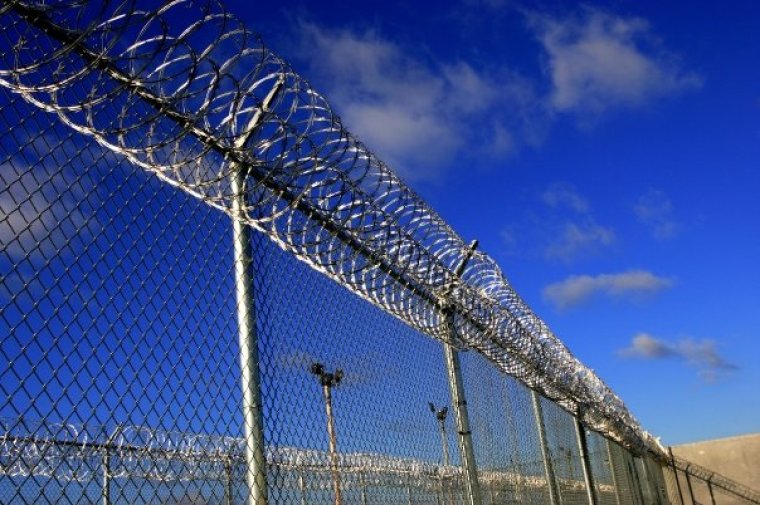 A federal judge accused a Florida prison system of bigotry when he ruled that a biological man convicted of attempted murder must be allowed to wear bras and panties in a men's prison and receive hormone therapy.
U.S. District Judge Mark Walker sided with transgender prisoner Reiyn Keohane on Wednesday, ruling that the Florida Department of Corrections must continue to provide hormone therapy, allow the wearing of female undergarments, and access to female grooming items.
The 24-year-old Keohane is serving a 15-year prison sentence at Walton Correctional Institution for allegedly stabbing a former roommate in the throat in 2013. Keohane was diagnosed with gender dysphoria at the age of 16, and began hormone transition therapy under the care of an endocrinologist at 19.
Defended by the American Civil Liberties Union of Florida, Keohane stopped receiving hormone therapy while at Lee County Jail. Keohane accepted a plea deal in 2014 believing that hormone therapy would resume once he was placed under DOC custody.
Upon transfer to a DOC facility, however, hormone transition treatments ceased and Keohane wasn't allowed to wear female clothing. Keohane's hair was also shaved in accordance to the prison's male inmate hair length policy.
The hormone therapy was also blocked by a DOC "freeze-frame" policy that states "inmates who have undergone treatment for [gender dysphoria] will be maintained only at the level of change that existed at the time they were received by the Department."
This meant that because Keohane was removed from hormone therapy while serving time in the Lee County Jail, Keohane was barred from having taxpayer-funded hormone therapy while under DOC custody.
The lawsuit filed against the state claimed that Keohane was subjected to cruel and unusual punishment because the prison should change its policy to meet prisoners' demands in such cases. 
In his order, Walker stated that Keohane's "untreated dysphoria caused such extreme anxiety that [he] attempted to kill [himself] and to castrate [himself] to rid [his] body of its testosterone source."
"On one occasion, [he] said [he] tied a rubber band around [his] scrotum to reduce circulation and cut down the centerline in a place [he] estimated would lessen the chance of excessive blood loss," the judge wrote. "After breaking the skin, [he] said [he] tried to squeeze one of [his] testicles out of [his] body in what [he] perceived to be an attempt at self-castration, but [his] hands were shaking so badly from the pain that [he] couldn't finish the job."
Keohane was denied hormone transition therapy for about two years. After he retained legal help, the DOC amended its policy to drop the "freeze-frame" language. Keohane resumed hormone therapy in 2016 but was still barred from wearing women's undergarments or growing his hair long like a woman.
However, Walker ruled that the DOC's denial of Keohane's therapy was a "deliberate indifference to his serious medical need in violation of the Eighth Amendment."
"A lot can explain the denial of care in this case, starting at the top with ignorance and bigotry," the judge wrote. "But medicine does not yield to ignorance or bigotry. And while differences in medical judgment often serves as a valid defense to a claim of deliberate indifference, ignorance and bigotry is no defense — nor, for that matter, is blind deference to security policies in the absence of any exercise in medical judgment."
"As to Keohane's request for access to female clothing and grooming standards, this Court finds Defendant's denial of care based on 'security concerns' constitutes deliberate indifference to [his] gender dysphoria," the order continued.
The ruling comes after a recent study published by the Annals of Internal Medicine found that men who use hormone therapy to physically look more like a woman are 80 to 90 percent more likely to suffer a stroke or heart attack than biological women.
Keohane's case is just one of a number of legal battles that have taken place surrounding the requests of transgender prisoners.
In Canada last year, a man of convicted murder won the right to spend his life sentence in a women's prison because he identified as transgender.
In April, New York City Mayor Bill De Blasio announced that prisoners in the city's correctional facilities will be housed according to their gender identity.
In the United Kingdom, a biologically male transgender prisoner was recently accused of sexual assaulting four female inmates.
Earlier this year, the Trump administration altered an Obama-era policy that required transgender inmates in federal prisons to be housed according to their gender identity.
The new policy would make it so that inmates are initially designated by biological sex. Officials on the Bureau of Prisons Transgender Executive Committee will make assessments on a "case-by-case basis" to determine where to place alleged transgender inmates.