Fmr. Church of England Archbishops' Council Member Comes Out as Gay; Pushes for Church to Affirm Same-Sex Marriage as 'Biblical'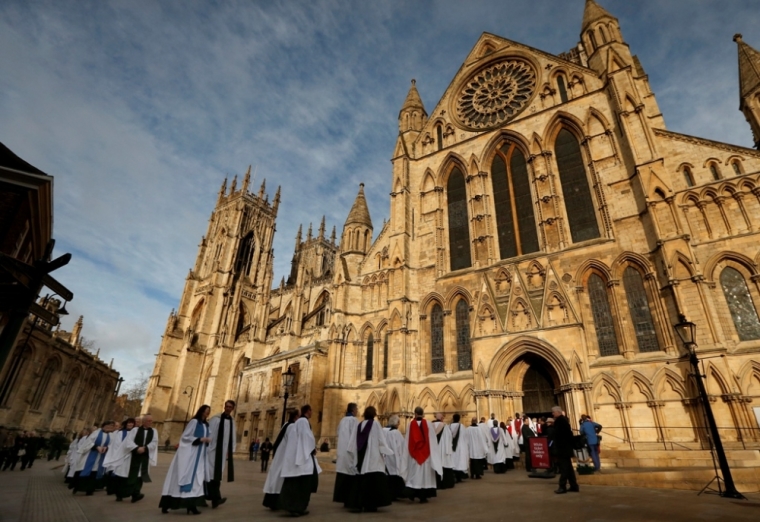 A former orthodox member of the Church of England's Archbishops' Council, who once staunchly opposed the church's affirmation of same-sex partnerships, has been appointed the new director of an LGBT-activist Christian coalition seeking to change the church's biblical beliefs about homosexuality after publicly announcing for the first time that she's a lesbian.
Jayne Ozanne, a 46-year-old lay campaigner who was appointed as one of the founding members of the church's Archbishops' Council by then-Archbishop of Canterbury Lord George Carey in 1999, was announced as the new director of the pro-gay network, Accepting Evangelicals.
The network advocates for the Church of England to accept same-sex partnerships at "every level of church life," and open up its leadership to practicing homosexuals — those who are involved in same-sex relationships and believe God condones gay marriage.
In an interview with The Christian Post, Ozanne said that although the majority Evangelicals within the Church believe the Bible is explicit in prohibiting homosexuality, there are increasingly many others who feel God did not intend for those struggling with same-sex attraction to be bound to celibacy.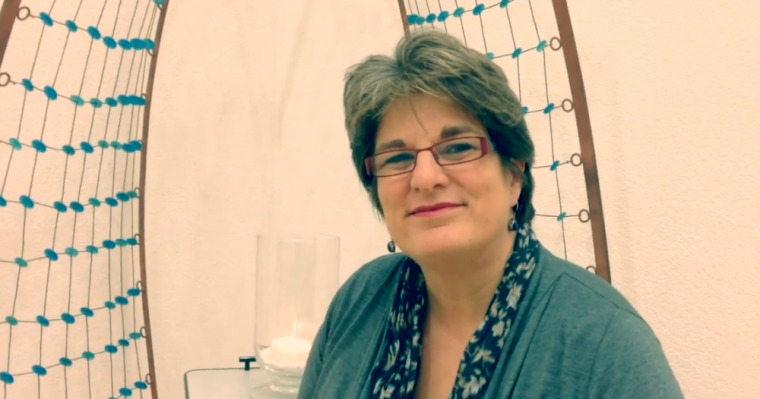 "I really hope and pray that we can find a way forward. For me, one of the beauties about the Church of England is the breadth of the church to embrace from very different traditions and share one thing in common — the centrality of what's shared is their faith in Jesus Christ," Ozanne said.
Susie Leafe, director of Reform, an Evangelical organization comprised of Church of England members who advocate for traditional biblical marriage, told CP that homosexuals who think they're justified in giving into their desires are basing their justification off of personal experiences, not the Scripture.
"I think that when we stop seeing God's word as the final authority and start to say that our experiences overturn that, we are rejecting God's authority in the church," Leafe said.
Although Ozanne is remembered for her time on the Archbishops' Council in the early 2000s as being a devout conservative that strongly felt it was not "compatible" for a person to be both gay and a Christian, Ozanne kept it hidden that she struggled with homosexual desires during the '90s, but was able to temporarily "heal" herself in 1997 through a prayer ministry. By the time she was appointed to the Archbishops' Council in 1999, she was expecting to meet a husband and get married but she never wound up being attracted to a man.
After leaving the Archbishops Council in 2004, Ozanne went to Oxford in 2006 to set up charities and study a course. However, she became highly attracted to a woman in her course. Continuing to struggle with her homosexual desires for the next few years, Ozanne said that her body began "cracking under the strain" and she decided in 2008 that she "needed to take a very bold step" and admit to herself that she was gay and begin to "find fulfillment."
"As I turned 40, the question to me was 'Am I gay? Am I straight?' I just didn't know," Ozanne said. "I decided I needed to discover who I was. When I turned 40, I decided that the only option for me was to go and meet and date some women and date some men and see where my heart ended up. It became very clear within a day that obviously I was very attracted to women, and I decided that I needed to meet somebody to share my life. And luckily, very soon after that decision, I met my partner who I am madly in love with."
Ozanne told CP that she remained in a committed gay relationship with for more than six years. At the time, gay couples in the U.K. couldn't get married or enter into a legal partnership. But for all intents and purposes, Ozanne considered herself and her lover, who remains nameless, to be in a marriage.
"It was a marriage as far as I was concerned. When you commit to someone … you have to understand at the time, I actually felt that the only thing that was going to keep me alive was walking away from God, which was how I saw it at that time," Ozanne said. "The moment I stepped into the relationship, all I could do was feel God's presence with me the same way I always had. I could feel his joy and his peace. I was transformed. … I spent a lot of time in Scripture and I spent a lot of time talking to people and began to realize that I truly believed that God was in this relationship for me."
Ozanne finally announced that she was gay to her friends and family in 2009, when she also sent a private letter to leaders of the Church of England and received what she describes as a harsh backlash. In early February, Ozanne officially came out publicly as gay in an interview with Christian Today.
In the interview, Ozanne cited Genesis 2, the story of Adam and Eve, in her reasoning for why God doesn't intend for those struggling with homosexual desires to refrain from seeking a homosexual relationship.
"What we never hear about in this story is how Eve felt about it all. We don't understand if she turned around and went 'Whoop-dee, this is what I want too.' There is no equality there. To me, therefore, the story is not about marriage, per se, it is about meeting that unique need within us to be completely loved by another human being," Ozanne said. "That to me is why Genesis 2 is so important. There is a coming together, there is a union, there is a lifelong commitment and I see that as incredibly key that we need to be careful about reading it in the patriarchal mindset."
Although Ozanne feels that there's biblical justification for homosexuals to be in a same-sex relationship, Ed Shaw, an associate pastor at Emmanuel Bristol Church who struggles with SSA, maintains that the Bible does not allow for gays to give into their sinful desires.
"At no point, in any book [in the Bible], is there even a hint that [homosexual sex] might be right, that it might be permissible. There is also the fact that throughout human history, no Christians have ever taken any different line on the Bible," Shaw said in a Vimeo video produced by LivingOut.org. "All the Christians that I respect, that I follow, whose books I read, have been really clear that marriage is for life between a man and a woman and that sex is for marriage."
Shaw, Leafe, and many other conservative members of the Church of England strongly believe that those struggling with homosexual desires don't have to be bound to a lonely life, but should seek the presence of the church family and focus on building platonic relationships.
"It is true that in Genesis 2, God looks at Adam on his own and said, 'It is not good for a man to be alone.' It was necessary to create woman as well as man. We need men and women in our culture," Leafe told CP. "I think underlying in it as well there is something about human beings that require company. But that is where the church family can be such a wonderful place for people, whether you are single and same-sex attracted or attracted to people of the opposite sex."
The Church of England's doctrine still holds that marriage should be between a man and a woman. However, the U.K. has legalized same-sex partnerships and Leafe feels it has caused many in the church to crack under the pressure of secular society and start endorsing same-sex partnerships.
At the suggestion of a report by Sir Joseph Pilling, the Church of England is going through the process of having shared conversations regarding human sexuality and its response to society's acceptance of same-sex relationships.
The House of Bishops released a statement last year indicating that although many might be in disagreement on how the church should respond to same-sex partnerships, they did all agree that the "Christian understanding and doctrine of marriage as a lifelong union between one man and one woman remains unchanged."