for King & Country Looks to Uplift, Heal With Sophomore Project 'Run Wild. Live Free. Love Strong' Inspired by Highs and Lows in Personal Lives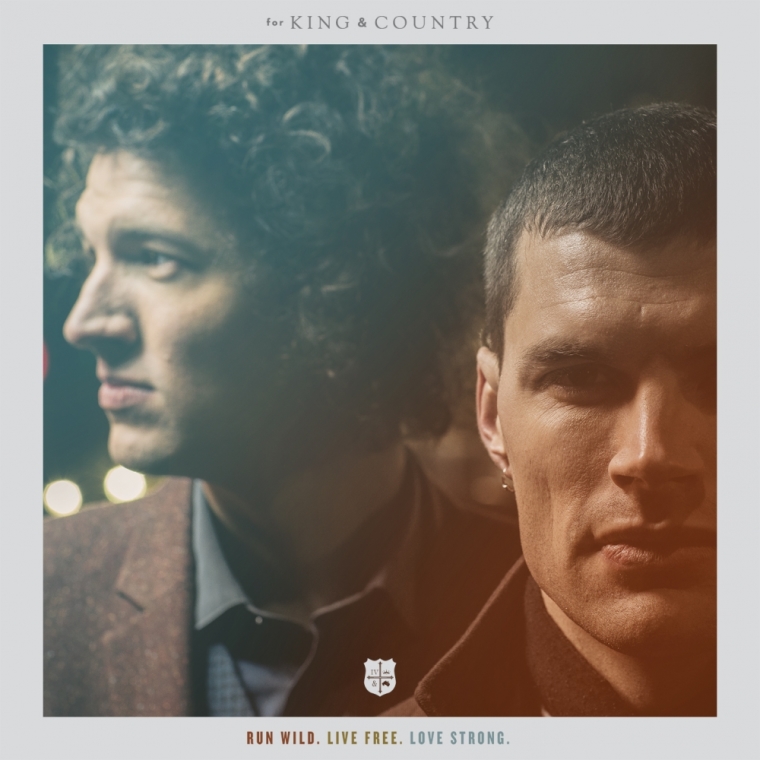 Following a successful first album with a well-received sophomore effort is one of the most difficult things to do in music. Brothers Luke and Joel Smallbone of the group for King & Country are looking to do just that with the release of "Run Wild. Live Free. Love Strong." on Sept. 16.
In the nearly three years since their last release, Luke and Joel have experienced some incredible highs and have also had to deal with incredible lows. Within that time period, Joel got married, Luke had a son and they won the 2013 GMA Dove Award for Best New Artist, but Luke also dealt with a life threatening digestive disease that could have proven fatal.
"Run Wild" is the culmination of those tragedies and triumphs. Through the epic percussion, heart-striking lyrics, and infectious chants throughout the entire project, for King & Country places itself right in the parallel of human existence. From boasts of triumph like "Fix My Eyes" to somber pleas such as "Without You" (which features Luke's wife, Courtney), Run Wild resonates loudly within the heart, mind, and soul.
Joel talked with The Christian Post about wanting to share a project that not only sounded great musically, but that inspire.
The Christian Post: How did you and your brother get into the music business?
Joel: Luke and I are two of seven kids. We were born in Australia and moved to Nashville, Tennessee when we were young. Our father was a concert promoter, and all of the big acts from the 80's and 90's came through our home. On one of those tours our dad lost a quarter of a million dollars because people weren't showing up. He and my mother then took a leap of faith and moved to Tennessee. We lived in a house with no furniture, slept on beds made of clothing, and found ourselves sitting in a circle praying for any and everything, because we had nothing. But it was in that time that God did some miraculous things. We were pre-teens/early pre-teens at the time and our dad looked around and needed cheap labor, and saw that he had five young boys. So he put us to work out there, and I stage-managed and did background vocals. Luke did as well. Ironically, we had a sort of sibling rivalry. We're opposites and didn't get along together incredibly well. It wasn't until my early 20's when I was working on music by myself when I asked him "what do you think about doing a couple of songs together, and just seeing what happens?" And literally we just haven't stopped since. We've put one foot in front of the other, and here we are.
CP: How did you guys come up with the name for King and Country?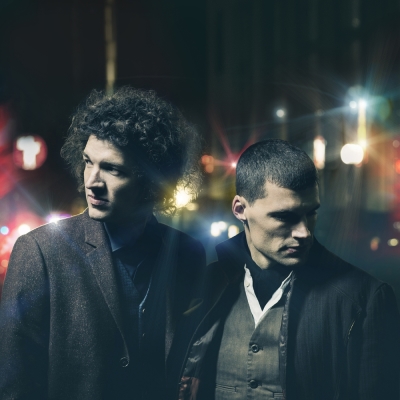 Joel: I'll save you the gory details, but we came up with a lot of really bad band names. We always wanted ot have a name that had a sort of "regalness" to it. Something that was international but also had this kind of meaning behind it. One night when we were recording our first record, I had come up with All The Kings Men. Our producer swung around in his chair and said "How about For King and Country?" like the old British mantra. We all looked at each other and said "If it wasn't taken then wonderful!"
CP: From the first record to now, what are some things that you guys wanted to improve upon?
 Joel: We take pride in live performance. We discovered things live that were revealed on this second album. The power and influence of rhythm. The first record was very organic. On this one we have layered in extra components of sound, which is a little bit throwback, a little bit 1980's. Not big hair, hard metal, bad song kind of deal. But in more of a Tears For Fears sort of way. You could even argue at points there are a little bit of Queen-esque harmonies at some points. And those were really cool discoveries between then and now.
CP: What does the title of the album mean to you?
Joel: We faced a lot in the last few years. I got married, Luke was very ill to the point where he had to come off the road for a few weeks. So there's always layers. And we really wanted to write around those layers. And I think there's a fearlessness that we both feel from the last few years. I think you can feel it throughout the record.
CP: What do you hope that your fans and first time listeners pull from this album?
Joel: Well we hope that it is music that resonates with any one and everyone. We write music about our lives and there are so many seams and threads as to what that is. No matter what walk you come from our first hope is that people connect with it. Secondly we hope that it becomes someone's anthem. That it becomes that song that they put on when they go for a run. That song that they put on when dealing with illness and mortality. That album that when they're down and out that they need someone to help pull them up and they can put on that record. That's the ultimate to us. To see it come to life and reach into people's cars and phones and homes, its kind of the ultimate as writers.
The album "Run Wild. Live Free. Love Strong." is streaming on amazon.com and can be pre-ordered on iTunes. The band's "You Matter" tour kicks of Sept. 14.