For King & Country Takes Home Top K-Love Fan Award: 'We Stand Before You as Men Who Truly Believe in the Name of Jesus'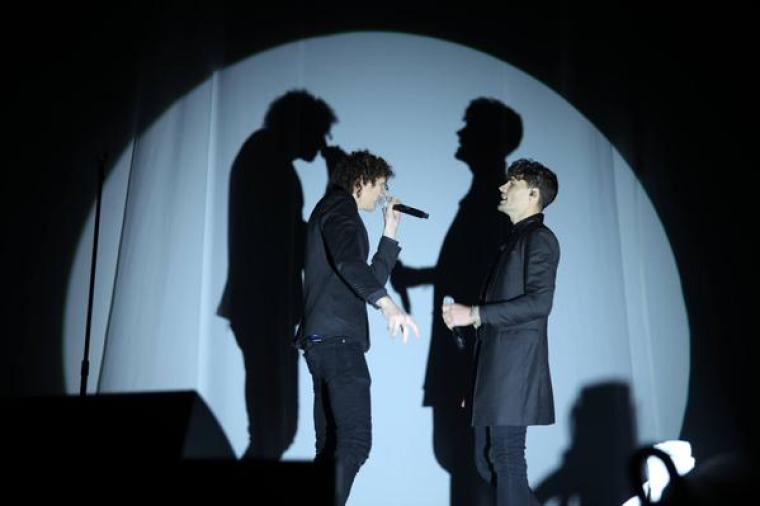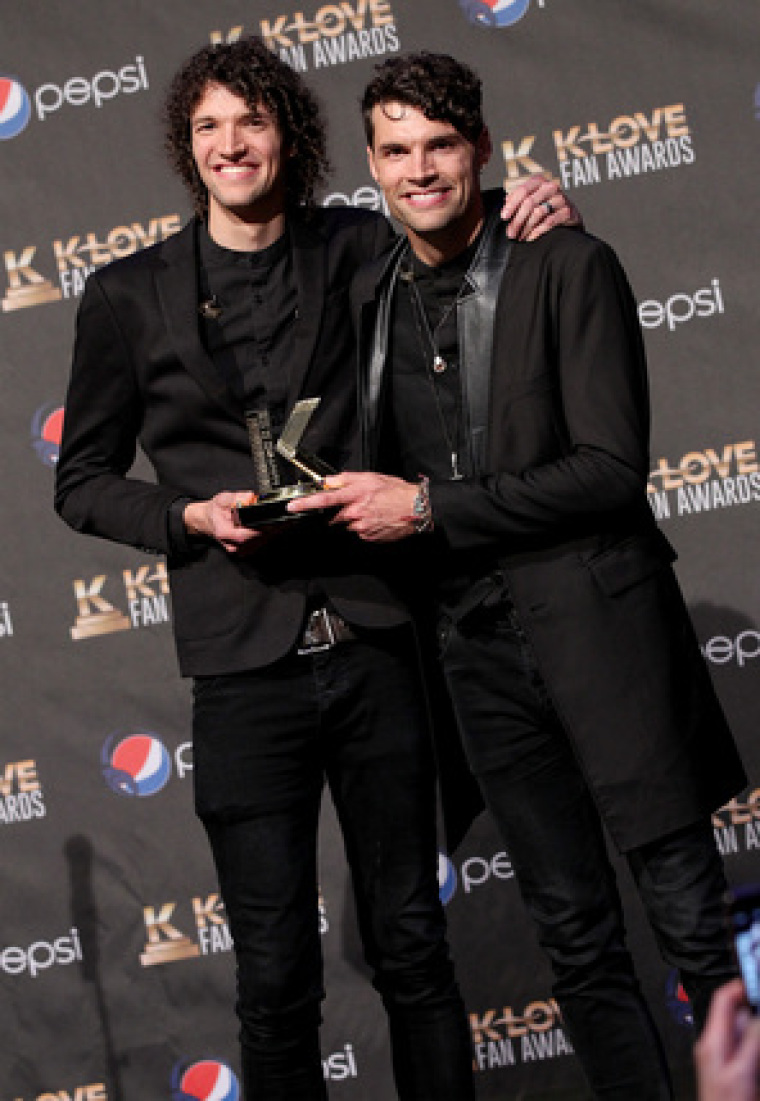 View Photos
Contemporary Christian pop duo for King & Country boldly declared they're true believers in the name of Jesus after taking home the night's top honor at the K-Love Fan Awards in Nashville, Tennessee, on Sunday.
Comprised of Australian-American brothers Luke and Joel Smallbone, for King & Country took home three major K-Love Fan Awards, including the most coveted Artist of the Year award.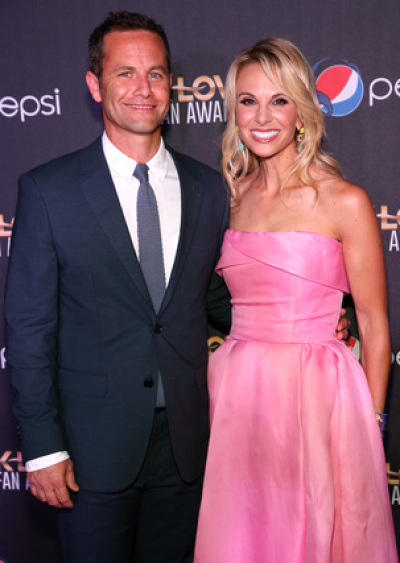 During an emotional acceptance speech, Luke Smallbone addressed his continued health problems with ulcerative colitis — a condition that causes inflammation in the digestive tract that took the musician off the road for months in 2013.
"I'm not 100 percent healed from this illness, but I know the man that can heal me," said the singer through tears after accepting the award for Artist of the Year. "We stand before you [as] men who truly believe in the name of Jesus."
With songs such as "The Proof Of Your Love" and "Fix My Eyes," for King & Country had previously garnered two Grammy awards and a Dove award. In a past interview, the pop rock musicians explained their mission to combine spiritual truths with their music in order to reach listeners.
"The power of music can impact our mood, emotions, our day," said Joel Smallbone, according to CrossRhythms.com. "But when you merge the strength of music with the heart, hope and passion of the Gospel … it has the ultimate power not only to change someone's day, but to impact them for eternity. This is why we write music and sing songs — we hope that people will be moved, encouraged and stirred to live a life for someone greater than themselves."
Meanwhile, the K-Love Fan Awards are the only fan-voted awards show in Christian music history. The ceremony is presented annually by the Christian music radio network K-LOVE, which operates more than 400 stations across the U.S., and this year's show was hosted by actor Kirk Cameron and "Fox & Friends" host Elizabeth Hasselbeck.
In addition to for King & Country, the K-Love Fan Awards recognized leading Christian artists such as Chris Tomlin, who won Male Artist of the Year, and Female Artist of the Year winner Francesca Battistelli. Other K-Love Fan Award winners included Lauren Daigle and Newsboys.
The awards ceremony also saw performances by Crowder, Matthew West, Colton Dixon, TobyMac, Kari Jobe, Tenth Ave North, Plumb, Danny Gokey and many more. Presenters included "Do You Believe" star Brian Bosworth, Natalie Grant, Benjamin Watson, and Steven Curtis Chapman, among others.
The night also honored the-late Andrae Crouch as well as Billy Rae. Steven Curtis Chapman performed "To God be the Glory" and "Soon and Very Soon" in Crouch's memory.