for KING & COUNTRY's Joel Smallbone Counters '50 Shades Darker,' Offers Challenge to Men (Interview)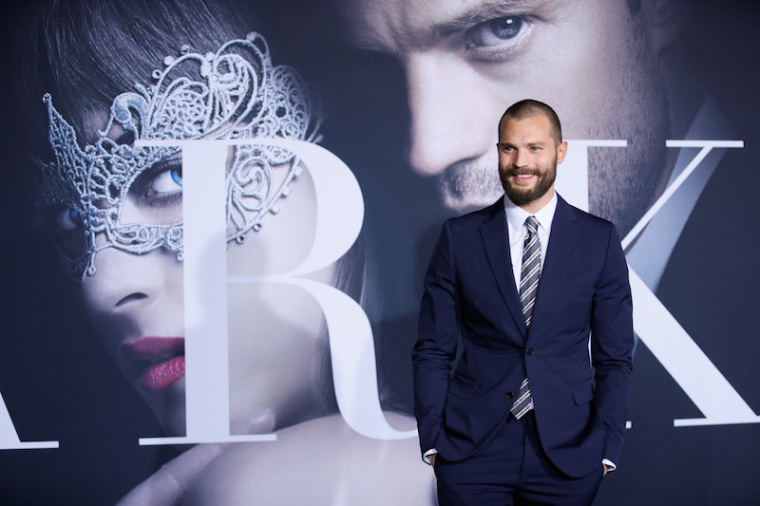 Countless people are flocking to box offices for the erotic drama "Fifty Shades Darker," but Grammy Award-winning Christian pop duo for KING & COUNTRY is offering film fans an alternative by showcasing an entirely different representation of love.
The film "50 Shades Darker" is a sequel to the 2016 release "Fifty Shades of Grey," both of which were released on consecutive Valentine's Day weekends. While the first movie in the series centers around a sadomasochistic relationship between an inexperienced college student and a business mogul, the sequel shows the pair trying to rekindle their romance rooted in sex.
However, Joel and Luke Smallbone of for KING & COUNTRY are providing an alternative romantic option by releasing their film "Priceless" on DVD in stores and on multiple streaming platforms starting Valentine's Day. The movie centers around Joel's character James Stevenson proving that chivalry is not dead by fighting for the heart of a woman who is caught up in the world of human trafficking.
For 32-year-old Australian singer, actor and producer Joel Smallbone, it comes as no surprise that a large number of people are drawn to the concept of a film like "Fifty Shades Darker." In a conversation with The Christian Post, he noted that sex and romantic relationships are "an emotionally powerful component to the human condition."
Even though movies like "Fifty Shades Darker" highlight the thrills of a sexual relationship, Smallbone insisted that true love and commitment center around sacrifice.
"[We're] in a time, era and a culture that really focuses on the most unstable variation of love which is this emotionally charged, extravagant initial spark of love," he told CP. "We have to counter that with the calmer, truer, deeper love which is the truest. It's a decision and a sacrifice."
With the rapid advancement of technology, Smallbone pointed out that people have an easier time accessing and exploring their fantasies when hypersexualized messages are constantly marketed to them. Over time, this has caused the idea of romantic boundaries to change.
"When you're experiencing these intimate things, these ideologies, these films and this music, somehow in turn it's reshaping the way you look at things. It's reshaping the way you perceive yourself, the way I perceive women, [and] what I value in life," Smallbone told CP. "My hope is that with films like 'Priceless' releasing on Valentine's Day it's pushing towards a really timeless message of extravagant chivalry in the face of trafficking and slavery while celebrating a woman's worth. My concern is that to date it doesn't feel like we're really even culturally asking the questions of, 'is this ok — that these sorts of films and ideas are being celebrated the way they are?'"
For Joel and his brother Luke, "Priceless" is more than a movie or Grammy-nominated song. It is a movement that began when the duo brought one cent Australian coins and had them made into necklaces. The necklaces which are still being sold today on the band's online store, represent a woman's worth being more than all of the money in the world.
More than that, Joel Smallbone said it represents a charge for men, including his own band, to be chivalrous.
"We're putting something out but it's also holding us up to a degree saying 'hey this is something that we believe, but we need to keep asking the questions, being vigilant, loving our wives [and] sharing this," he said. "I'll be the first to raise my hand and say there are days when I get it right and days where I get it wrong. And that's part of it."
After three years of marriage, Smallbone is still learning from his mistakes and growing with fellow singer-songwriter wife Moriah Peters. One of those painful moments of growth took place during the filming of "Priceless." The couple lost touch for three weeks while Joel was filming in New Mexico and his wife was traveling to Israel and Hawaii.
"We had not been faced with that before. We looked at each other and realized that we had fallen out of sync," he revealed. "In some ways there was a certain trust that had sort of been lost in the process. That was definitely a stake in the ground for us."
After missing monumental experiences in each other's lives with the film and her spiritual trip, they worked through the issue with wise counsel and by heeding the advice of others.
"Someone said something to me that was really profound in the process. They said, 'do your very best for the monumental moments and experiences in your life to never experience them without your spouse,'" he recalled. "I think for both of us … for her what became a monumental spiritual trip for her in Israel and me being part of this film, those were two very monumental experiences. So that was a big one for us."
The Smallbone brothers had love modeled to them by parents who have been married for over 40 years in a household of seven children. The idea of honoring and respecting women comes naturally for the two-time Grammy Award-winning band of brothers, but Joel believes all men have some desire to be better for the women in their lives.
"There are two sides of a man that are at war with each other. I do believe inside every single one of us is this chivalrous man wanting to fight for every woman that he loves, deny himself, love through thick and thin, better or worse, " he said. "But I do sometimes worry in others and myself that in a modern context that side has been quieted almost to a whisper. The sensual hunter and curious has risen up and almost swallowed up this other half of us."
Instead of paying attention to the prevalent sexual messages in society, Smallbone is challenging men to get in touch with another God-given side of themselves.
"My charge to men who are reading is to find in yourself under God a way to raise up that side of you — that chivalrous side. Be honest with yourself whether it's pornography, whether it's looking twice at another woman or whether it's your thought life to really engage in the battle," he said. "Nothing good comes easy and everything good that is worth having you have to fight for. Love and commitment is no exception to the rule."