Former Members of Mars Hill Church Plan 'Peaceful Protest' Over Pastor Mark Driscoll's 'Anonymous' Claim
Facebook Group Called 'Dear Pastor Mark & Mars Hill: We Are Not Anonymous' Asks For $10,000 to Fund Protest
Not wanting to remain "anonymous" as implied by Pastor Mark Driscoll, former members of his Seattle-based Mars Hill Church plan to express their frustration over the lead pastor's recent apology for his and his leadership team's transgressions at a "Peaceful Protest" at the church's main site on Sunday.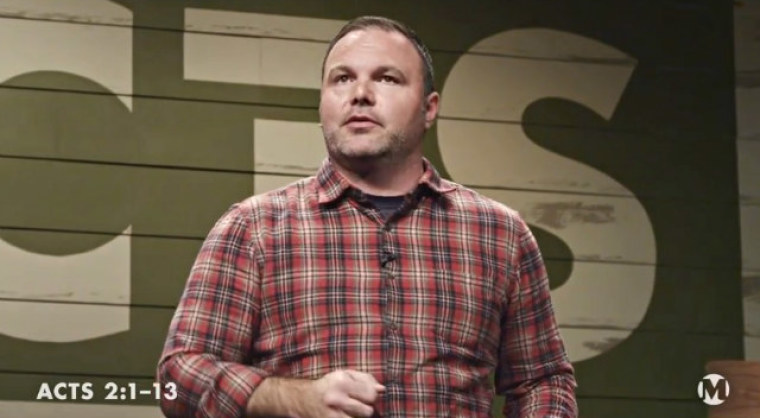 Earlier this month, Driscoll, 43, released a 30-minute long video where he acknowledged that under his tenure, church leaders had been dismissed from Mars Hill in a brusque fashion. Former church members, however, took umbrage with the megachurch leader's claims about what had stymied his response to criticism.
"One of the things that has been complex is the fact that a lot of the people that we are dealing with in this season remain anonymous," he said, in a video posted on the church website on July 21. "And so we don't know how to reconcile or how to work things out with people because we're not entirely sure who they are. And so that has made things a little more complex and difficult as well."
Following the release of the video, former Mars Hill deacon Rob Smith organized a Facebook group, "Dear Pastor Mark & Mars Hill: We Are Not Anonymous."
"Pastor Mark Driscoll lamented that he's confused and unsure how to reconcile with people who were 'hurt' by his actions because they are 'anonymous,'" the Facebook group states, before excerpting Driscoll's remarks about the "anonymous" critics. "This page exists for those who wish to lovingly help Pastor Mark by letting him know that they are not 'anonymous.'"
The site lists 529 members, though only 23 have RSVPed that they will be attending the "Peaceful Protest." The group has also set up a GoFundMe.com page which is seeking to raise $10,000 to "purchase placards, moving billboards and other expenses related to a peaceful protest."
It also states that "any monies left over will go to [former Mars Hill church pastors] Bent Meyer and Paul Petry as a beginning token of affection to them and the first fruits of restitution for the ordeal that they were put through in 2007."
Earlier this year, Smith started a website after he and his family "experienced the impact of having been shunned by our church family."
"This blog is intended to be a forum for processing, healing, and calling for Christians to understand the harm done to people through the harsh practice of shunning. It is also a forum to understand how to pursue justice and mercy in dealing with those who are victims of shunning, or those who have been the perpetrators of shunning," he wrote.
When contacted by The Christian Post, Justin Dean, spokesperson for Mars Hill, said, "We recognize fully that there are wide-ranging views and opinions about our church and our pastor and we acknowledge the right for anyone to disagree with us on any and all issues — we would only ask that they do so peaceably and respectful of those who do choose to worship with us."
In his video, Driscoll announced that he has initiated an open, reconciliation process in which he invites those who want to address the problems at Mars Hill to attend formal meetings through September.
"We want to reconcile with those men, our brothers in Christ," he said.