Former Miss America Shares How the Bible Rescued Her From Anorexia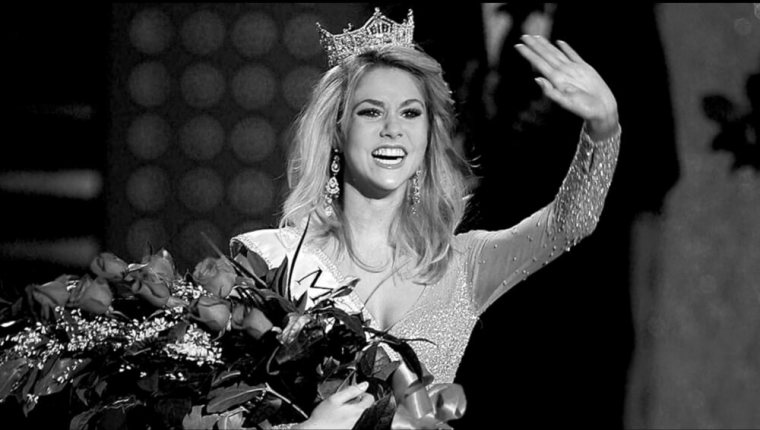 Before being crowned Miss America 2008, Kirsten Haglund struggled with anorexia and finding her identity, but a reading of the Bible, specifically the book of Psalms, changed her forever, as she shares in a new "I Am Second" video prior to the Sept. 11 airing of the Miss America 2017 pageant.
"For someone who's severely struggling from an eating disorder, your mind doesn't act normal. You literally see yourself as horribly disgusting," 28-year-old Haglund says in the latest "I Am Second" film, released Wednesday. "It's about food, and it's about losing weight, creating a body type you want, but it is about so much more than that. It is slavery," she describes her condition at the time.
"My life imploded," adds Haglund, whose journey began after discovering her love for ballet at an early age and soon realizing dancing was all she ever wanted to do. However, her mother was diagnosed with breast cancer and her older brother developed OCD when she was 12. She became deeply insecure.
Amid her struggle with her identity, Haglund resolved to be a professional ballet dancer because she knew she could do well in that area. When she was at a competitive dance school, she started to push her body physically, putting in extra hours in the studio.
"For the very first time I thought, 'Maybe I should be thinking about what I'm eating," she recalls. "Maybe I should be dieting.' Isn't that what every fashion magazine says? 'How to be a woman and lose five pounds and feel great.' I thought maybe that's part of this growing up and being a good ballerina thing that I haven't gotten yet. Maybe I need to go on a diet."
Then Haglund decided to skip her lunch. "It felt very good. I felt very proud of myself. And I would continue to do things like blacklisting foods ... I started to make up these rules for myself. It fit in with everything else I was doing. All ballet is, is rules."
When she turned 15, she was a total shell of her former self. "The lie of anorexia said, 'If you just stick with me, I'll give you everything you want,'" she says. "The mirror for someone severely struggling with body image is like a torture device ... all I saw was failure. I still wasn't there yet. I still wasn't anorexic enough."
Although both her parents were nurses, they failed to notice the signs of her disorder. But after months of Haglund expressing anger and anxiety, they took her to a doctor, who recognized her anorexia.
"I was so mad at my mom that she betrayed me, that she took me to the doctor… I was just doing what I needed to do in order to be a professional dancer. They didn't know. I thought, 'I will play their game. I will just gain a little bit of weight in order to make them feel like I'm playing along. Then they'll ok me, they'll give me a check mark, and I'll go back to being anorexic again.'"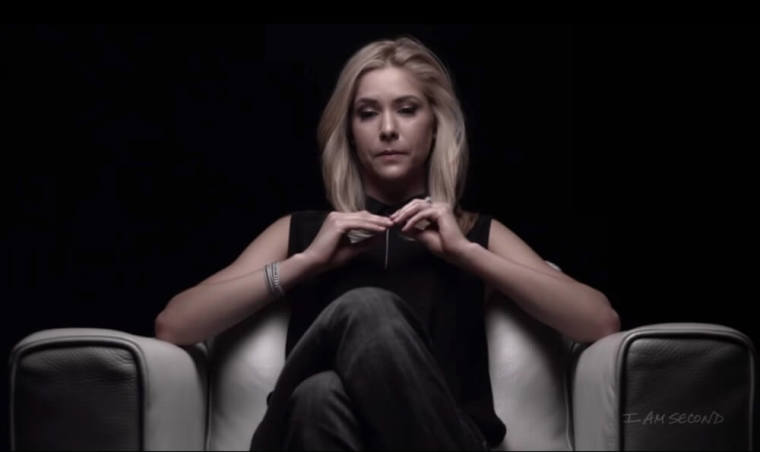 But she realized that she "couldn't fool God." who "saw everything." But she was still not willing to change. However, one day as she was running on the treadmill without eating enough and pushing herself too hard, she nearly blacked out and fell. "That was hugely scary," she says.
"Out of the pit of my stomach, out of no where and three years of basically feeling so few emotions, just came this desire like a volcano erupting out of me," she remembers. Suddenly, she wanted to eat pizza and birthday cake again, to have a boyfriend, to get married, to help people, to be a real person. "It was that moment that I really realized I wanted to change."
Thanks to supportive friends, Haglund began the road to recovery. A friend gave her a book to read, a book that had quotes from the Bible. So she started reading the Bible, specifically the book of Psalms. She found the words of David "just so beautiful… so rich … so real… just like jumped off the page… I cried."
She adds, "I found the words to be my words. It wasn't like an answer. It wasn't like I opened up and saw 'here's how you release your perfectionism,' but it just brought comfort to my soul. And I realized I wasn't in it alone. Jesus was like reaching down His hand in the pit."
She realized that Jesus loved her so much that He died for her. "Through my relationship with Christ and understanding my identity as a child of God, I realized that love and acceptance was a free gift I could never earn. That grace was given to me by God."