Former Pastor Says He Lost Faith After Staff Member Beat Spouse, Faithful Mother Lost Baby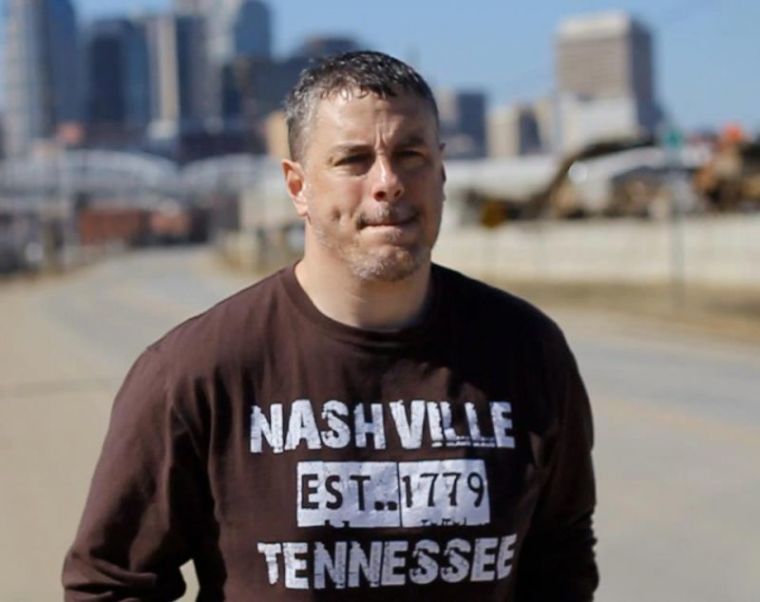 Jim Palmer, a former evangelical pastor who once served in ministry at Willow Creek Community Church in Chicago and went on to preach the power of faith to hundreds as lead pastor of his own church in Brentwood, Tennessee, is now the vice president of the Nashville Humanist Association, which promotes humanism and a secular state.
Palmer, 53, told The Tennessean that his journey away from faith in God was triggered about 20 years ago by two devastating events. He said his faith was shaken when he learned that a church staff member was beating their spouse. It then suffered another blow when a woman encouraged by his sermons believed her unborn child diagnosed with a fatal disorder would live. The mother blamed herself when her child died soon after birth.
"That triggered, 'How can I preach this stuff?'" Palmer said. "Beneath the appearance and the surfaces of people's lives there was a level of suffering and brokenness for which my theology did not touch."
In his journey away from faith, the former pastor also lost his marriage.
Despite the loss of his faith and his family, however, Palmer is forging ahead with his belief that there is no God and has now placed his faith in humanity.
"I'm still going to plant my flag down on the belief that we are who we've been waiting for. There is no God in the sky who is going to rescue us," he told The Tennessean. "We've got to pull up our big boy and big girl panties and be human beings."
Palmer, along with Kay Overlund, 34, another former Christian, came together to found the Nashville Humanist Association in August.
Despite Nashville's reputation as the "Buckle of the Bible Belt," some 21 percent of Nashville residents are unaffiliated with any religion, according to the PRRI American Values Atlas.
And Palmer and his team of humanists are seeking to unbuckle the city.
"While it's true that our city is often referred to as the 'Buckle of the Bible Belt' for being a hub of Christian fundamentalism, there is also a fast growing secular community in the Music City and Middle Tennessee. The Nashville Humanist Association aims to connect that community together in meaningful, enriching, empowering and productive ways," the Nashville humanists say.
"Humanism encompasses a variety of views such as atheism, agnosticism, rationalism, naturalism, and secularism. As humanists, our outlook on life attaches prime importance to being human. We stress the value and goodness of human beings, emphasize common human needs, and seek solely rational ways of solving human problems," they argue. "Outside the framework of religion or supernaturalism, Humanism affirms our ability and responsibility to lead meaningful, ethical lives capable of adding to the greater good of humanity and working toward a world of less suffering and more flourishing."
Palmer became a Christian when he was in high school, then went on to seminary in Chicago to deepen his faith. After his spiritual unraveling, however, he is now teaching a course about Life After Religion.
"I find that there are many people who leave religion behind but still struggle with finding and experiencing true peace and liberation and happiness and I see that one of the reasons why that is, is that even after one leaves the externals of religion behind there is often a very deeply rooted religious pathology that's persistent in people's lives," he said in a discussion of the course.
"Certain ways of thinking about ourselves and life and other people and these beliefs and mindsets, these narratives that have been indoctrinated into us can be very saboteurial into our journey of wanting to be at peace with ourselves and to live a life of liberation," he said.
Palmer, who is a member of The Clergy Project, an organization that supports religious leaders who no longer believe in God, hosted a screening of a documentary about the organization called "Losing Our Religion" at the Metro police department's West Precinct on Sunday.