Raising Middle Finger at Pastor in Church, Screaming About Satan Is Protected Free Speech: Judge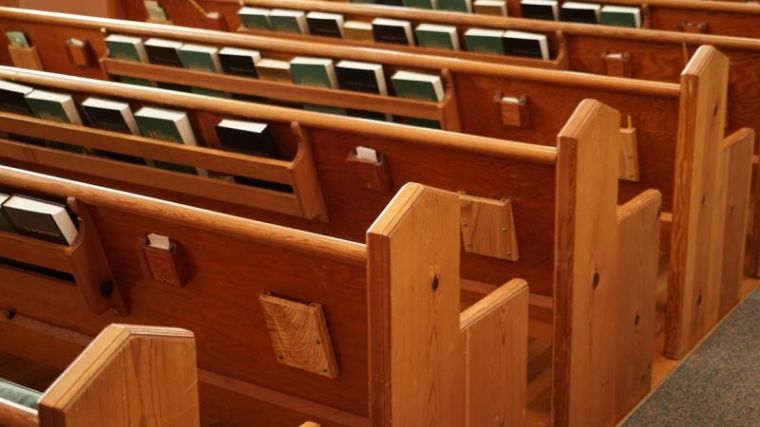 A Georgia judge ruled Monday in favor of a man who in 2014 raised his middle finger at a pastor inside a church and shouted about Satan's influence over public schools, arguing that the behavior counts as protected free speech under the First Amendment.
Justice Harold Melton of the Georgia Supreme Court wrote in his opinion in the [David Justin] Freeman v. The State case that while the accused was initially convicted for disorderly conduct and sentenced over the case, the earlier decision cannot stand.
"Freeman raised his middle finger as a form of protest, and there is no evidence that Freeman engaged in additional threatening conduct that would have elevated his raised middle finger to the level of conveying 'fighting words' or a 'true threat,'" Melton wrote.
"The evidence reveals that he stared angrily at Pastor Berry and did nothing more while he raised his middle finger in silence from the back of the church."
The judge noted in his ruling that Freeman was attending service at 12Stone Church in Flowery Branch in August 2014 when Pastor Jason Berry asked any present teachers to stand up so that the congregation can pray for them.
Freeman, who home schools, raised his middle finger in the air, and shouted: "Don't send your kids to the evil public schools. Don't let Satan or the devil raise your kids."
Berry followed Freeman after the incident and said that the two should have a conversation, rather than Freeman shouting during the service. The man told the pastor that he should be ashamed of himself, however, and left the church with his family.
Melton further argued in his opinion that Freeman's middle finger from the back of the church "does not, without more, amount to fighting words or a true threat."
He also noted that none of the screaming and shouting was aimed directly at Berry.
"The evidence reveals that Freeman only began screaming and shouting at no one in particular as the congregants were leaving the sanctuary after the church service had ended," he said.
The judge called Freeman's raised middle finger gesture "a constitutionally protected expression," affirming that the man's conviction "must be reversed and he cannot be re-tried on the disorderly conduct charge."
Conservatives have warned about the dangers of Christian parents sending their children to public schools on a number of occasions.
Julie Roys, a talk show host on the Moody Radio Network, wrote in an op-ed in The Christian Post in March 2016 that "public schools are religious institutions, enthusiastically promoting the religion of secular humanism."
Roys explained that her husband has been visiting a comparative religions class at his school to explain Christianity for years. In his experience, public schools present evolution as an origin narrative, and humans are described as no different than animals.
"The cause of suffering is socially-constructed rules that inhibit your freedom, especially your sexual freedom. And, the way to end suffering is to reject these rules, which typically stem from Christianity. So, in essence, salvation is found by rejecting Christianity," she said of the teachings of secular schools.