Former Porn Magazine Editor Now Warns Parents to Protect Children From It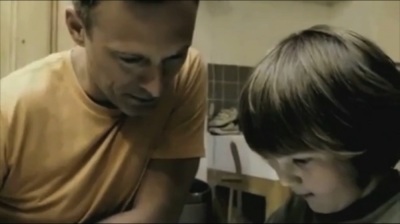 Caution: The article cited employs graphic language.
A former editor of a "soft pornography" magazine now believes that porn has devastated a generation of teenagers and is urging parents to do as much as they can to shield their children from its effects.
Martin Daubney has said that conversations with 13, 14 and 15-year-olds about their pornography habits and a subsequent research study about its propensity to be addictive are leading him to speak out against it, according to The Daily Mail.
Daubney, who is a presenter in the upcoming documentary "Porn on the Brain," explained his shock when the "well turned-out, polite, giggly and shy" students he interviewed had an "extensive knowledge of porn terms…that superseded that of every adult in the room" including a sex education consultant.
"These kids were balanced, smart and savvy. They were the most academically gifted and sporting in the school. They came from ordinary, hard-working households," said Daubney, who was horrified to learn that most of the pornography they were consuming was accessible via Facebook and their cell phones.
"The adults in attendance were incredulous at the thought that not only did this kind of porn exist, but that a 14-year-old boy may have actually watched it," said Daubney.
Daubney was even more dismayed that much of the hardcore stuff that the students were watching had already altered boys' sexual expectations for girls, leading to disappointment and revulsion when the reality of the girls' bodies did not match that of the porn stars.
"I was profoundly saddened by what I had witnessed," said Daubney. "While teenage boys will always be fascinated by, and curious about, sex, what's now considered 'normal' by under-18s is an entirely distorted view of intercourse and the way relationships should be conducted."
The teens also indicated that they believed that most of their peers were also watching hardcore porn online and that their parents trusted them and were oblivious to their Internet viewing habits - an assertion supported by a recent U.K. survey of the viewing habits of 80 12 to 16 year-olds.
Daubney also studied the long-term effects of pornography addiction and discovered that many had lost relationships, jobs, and money because of porn.
His research also sent him to Valerie Voon, a neuroscientist at Cambridge University, who carried out a study showing that the brain's reaction to serious pornography "showed clear parallels with those with substance addictions."
Daubney said that the most vile thing he learned during his study was a leading anti-pornography campaigner's assertion that pornography's increased violence towards women.
"When you interview young women about their experiences of sex, you see an increased level of violence: rough, violent sex," Professor Gail Dines told him.
"That is directly because of porn, as young boys are getting their sexual cues from men in porn who are acting as if they're sexual psychopaths," she added. "Pornography is sexually traumatizing an entire generation of boys."
Daubney's column and documentary come at a time when a recent film has brought pornography addiction into the spotlight. The main character in Joseph Gordon-Levitt's "Don Jon" film, which was released last week, is strongly addicted to pornography and struggles to build relationships with women as a result.
In any interview with NPR, Gordon-Levitt affirmed pornography's influence on society.
"I think that it's worth recognizing that the media that we all choose to consume, that actually does make a difference. That is us participating in a larger cultural conversation," Gordon-Levitt said. "You know, I think we all sometimes like to think of whatever we watch as, 'Ah, it doesn't matter what I watch, it's all just harmless entertainment.'And it's not entirely true. Especially if you watch it repeatedly. I think that the stuff we watch does matter and it does work its way into the way that we see the world."