Former South African President Nelson Mandela Is Dead at 95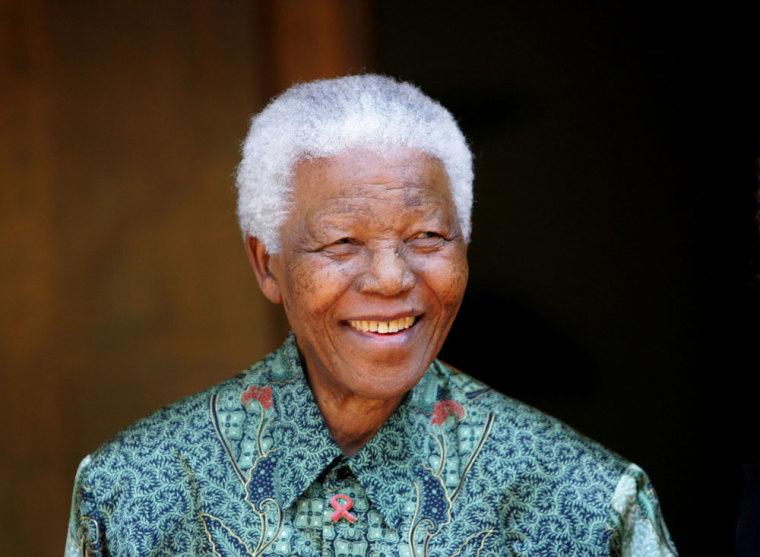 South African President Jacob Zuma announced late Thursday that revered former South African President Nelson Mandela has died. He was 95.
"This is the moment of our deepest sorrow. Our nation has lost its greatest son, yet what made Nelson Mandela great was precisely what made him human," said Zuma in an address on CNN.
"We saw in him what we seek in ourselves and in him we saw so much of ourselves. Fellow South Africans, Nelson Mandela brought us together and it is together that we will bid him farewell," he added.
Mandela emerged from 27 years of imprisonment on Feb. 11, 1990, to eventually lead that country out of decades of apartheid-scarred existence and has been celebrated as an icon worldwide for racial equality.
Zuma explained that Mandela will be accorded a state funeral and noted that he had ordered all flags in South Africa to be flown at half-mast from Dec. 6 until Mandela is officially laid to rest.
According to CNN, Mandela had battled several bouts of illness associated with his advancing age and had returned to his boyhood home in Eastern Cape Province where he explained that he was most at peace.
Reactions to his death have been pouring in from around the world since Zuma's announcement.
"It is with the deepest regret that we have learned of the passing of our founder, Nelson Rolihlahla Mandela – Madiba," the Nelson Mandela Foundation noted in a statement posted on its website.
"We want to express our sadness at this time. No words can adequately describe this enormous loss to our nation and to the world," the statement continued. "We give thanks for his life, his leadership, his devotion to humanity and humanitarian causes. We salute our friend, colleague and comrade and thank him for his sacrifices for our freedom. The three charitable organisations that he created dedicate ourselves to continue promoting his extraordinary legacy."