Is Fox News Producing Fake Evangelicals?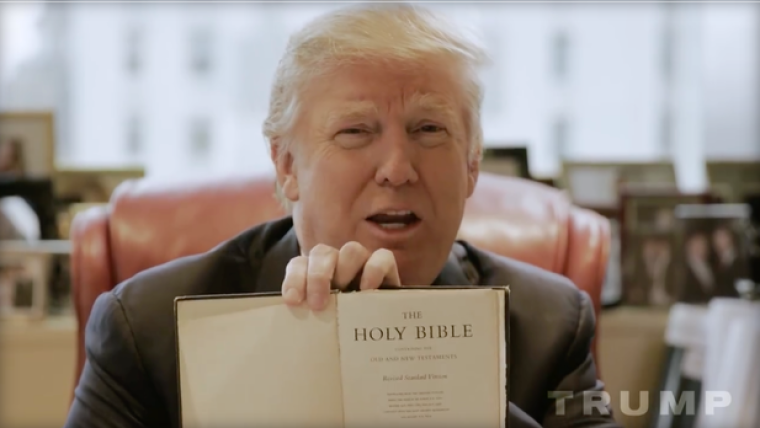 Update Appended
A new breed of evangelicals are more influenced by conservative-leaning cable outlet Fox News than the Bible, a recent New York Times column by a progressive evangelical writer argues.
Amy Sullivan, author of The Party Faithful and co-host of the podcast Impolite Company, wrote in a piece published last Friday that a new religious group, which she dubbed "Fox Evangelicals," had emerged.
Sullivan described the new evangelical way of thinking as influenced by "the nationalistic, race-baiting, fear-mongering form of politics enthusiastically practiced by Mr. Trump and Roy Moore in Alabama" and encouraged through conservative social commentators on Fox News.
"This emerging religious worldview — let's call it 'Fox evangelicalism' — is preached from the pulpits of conservative media outlets like Fox News," wrote Sullivan.
"It imbues secular practices like shopping for gifts with religious significance and declares sacred something as worldly and profane as gun culture."
Sullivan argued that the "regular Fox News viewer, whether or not he is a churchgoer, takes in a steady stream of messages that conflate being white and conservative and evangelical with being American."
"The result is a malleable religious identity that can be weaponized not just to complain about department stores that hang 'Happy Holidays' banners, but more significantly, in support of politicians like Mr. Trump or Mr. Moore — and of virtually any policy, so long as it is promoted by someone Fox evangelicals consider on their side of the culture war," continued Sullivan.
Sullivan quoted Oklahoma pastor and evangelical writer Jonathan Martin, who explained that while a "pastor has about 30 to 40 minutes each week to teach about Scripture," their congregation has "been exposed to Fox News potentially three to four hours a day."
A Hard Label to Define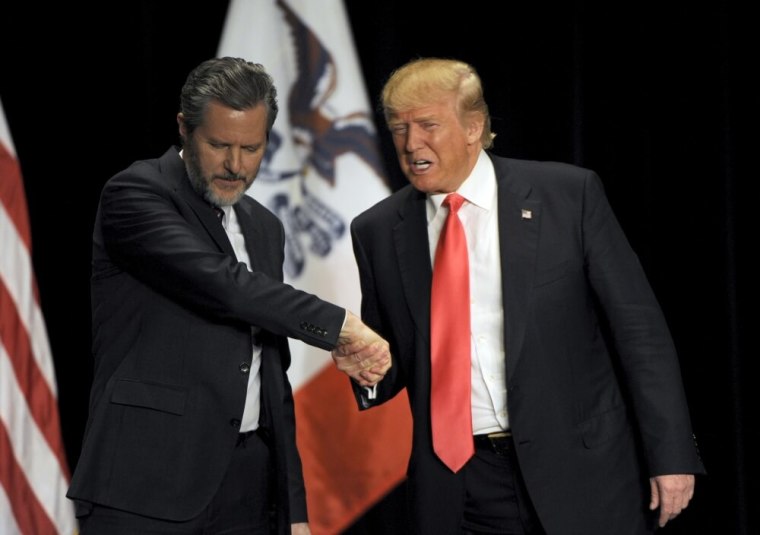 In recent times pundits and experts have debated the strong support Donald Trump has received from white evangelicals during and after the 2016 election season.
Some argue that the term "evangelical" is being misused, noting that survey data has indicated that not all self-identified evangelicals ascribe to conservative Christian theology.
For example, in March 2016 the Pew Research Center released an analysis concluding that 39 percent of Republicans who identified as "evangelical" or "born again" did not believe the Bible was the literal Word of God.
"[S]ome religious leaders, political analysts and researchers have questioned whether many of these self-described evangelicals actually are evangelical Christians," noted Pew in their 2016 report.
"At the same time, some religious leaders have assumed that many of those who are telling exit pollsters that they are born-again or evangelical and that they voted for Trump aren't really evangelicals at all because, for example, they rarely attend church."
However, research by Paul A. Djupe et al. for the site Religion in Public found that as Trump secured the Republican nomination, evangelical support for him grew, even among those who did in fact fit the attributes of belief and practice.
"As Andrew Lewis finds in a chapter in the forthcoming volume The Evangelical Crackup?, in late Spring 2016 evangelicals were less likely than other Republicans to consider defecting from the Republican nominee should Trump be the choice, either to vote for a Democrat or some third option," wrote the researchers in a piece published last week.
"[S]upport for Trump in November was much higher among frequent attenders compared to non-attenders – an almost 20 percent spread ...The most committed white evangelicals are the most Republican."
A Supporter's Point of View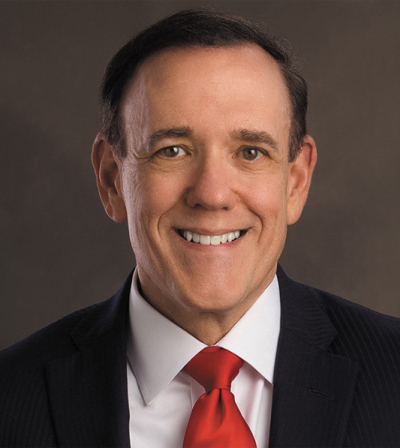 Sullivan's "Fox Evangelicals" piece comes the month after the release of the book God and Donald Trump, by Charisma Media founder and CEO Stephen E. Strang.
In both the book and an interview with The Christian Post, Strang explained that evangelical support for Trump came with the recognition that he was imperfect.
Strang referenced the Rev. Franklin Graham when telling CP about his ultimate conclusion that evangelical voters had no better option when it came to the 2016 general election.
"Like Franklin Graham said, we're not electing a pastor-in-chief, we're electing a commander-in-chief," said Strang, noting that several past presidents were "absolutely imperfect."
Strang believed that around 10 years ago "Trump cleaned up his act" and has been "certainly moving in our direction" when it comes to both public policy and personal practices.
"He seems to have changed a lot. He enjoys being around Christians, he enjoys being prayed for," added Strang. "His faith advisory board is still very strong, it's not just something he did during the election."
In a Dec. 14 interview with The New York Times, Strang argued that evangelicals who argue that support for Trump is tarnishing the image of evangelicals are fake Christians. 
"My impression is that people who feel that way, who talk about tarnishing the brand, are not really believers, they're not with us anyway," he said. Later in the interview, he added, "I don't know how familiar you are with the term 'backslidden.' If you turn your back on Christ, they are backslidden. I don't want to judge people, but."
Update: December 21, 2017 
After publication, Stephen Strang contacted The Christian Post regarding the quote above, which appeared Dec. 14 in The New York Times. The quote is correct, Strang said, but he failed to understand the context in which reporter Laurie Goodstein asked the question. 
"I might disagree politically with evangelicals who are Trump opponents, but I accept them as fellow Christians if they testify to having accepted Christ as savior," Strang said.