Fox's 'The Mick' Hits 'Bottom of Cultural Barrel,' Pushes 'Child Abuse, Exploitation': AFA
Fox's 'The Mick' Hits 'Bottom of Cultural Barrel,' Pushes 'Child Abuse, Exploitation': AFA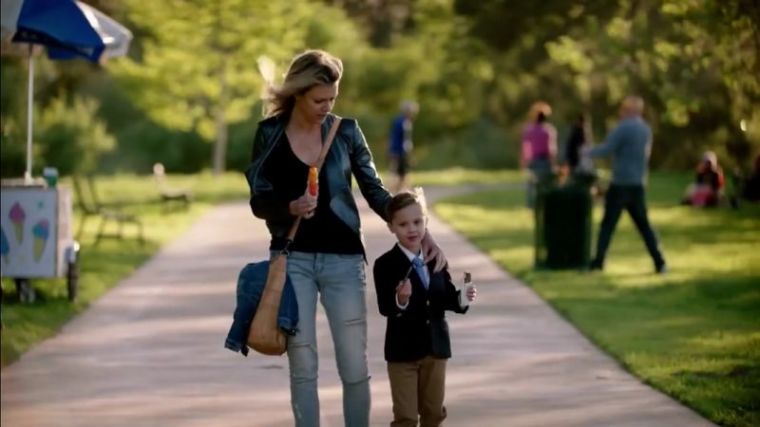 One Million Moms, part of the conservative American Family Association group, has blasted Fox's comedy series "The Mick" as one of the most vulgar programs ever put under the TV-14 rating, promoting what it described as "child abuse and child exploitation at its worst."
The AFA said the show, which centers on the 'irresponsible, foul-mouthed, alcoholic pill-head' Mackenzie 'Mickey' Murphy, who is forced to raise her rich sister's children, as "the bottom of the cultural barrel."
One Million Moms Director Monica Cole outlined why the conservative group finds the show and its marketing to teenagers and young viewers so troubling, focusing on the great deal of oversexualized crass language.
"The content of this unbelievable program included kids getting slapped in the face repeatedly, underage drinking, foul language, heavy alcohol consumption, and drug use," Cole described, noting that certain episodes also promote gender confusion, including one 7-year-old nephew who dresses as a girl in a transgender storyline.
As 1MM argues that what the show has the young child doing "is equivalent to child abuse."
The group highlighted one scene: "I'm a Transformer!" he (the boy) declares proudly as she fixes the collar on a dress he's put on. "Well ... you're a trans — yeah, sure, close enough." At the end of the trailer, the gender confusion is compounded when Mick says, "You look really good in that dress, by the way." To which he replies, "Thanks, it kind of breezes on my v-gina."
Cole labeled "The Mick" as "twisted and warped entertainment."
"The victims of this outrageous program are the young cast members, not to mention any child who views the show," she wrote.
"The sexualization and moral corruption of these children is child abuse and child exploitation at its worst. No child should be subjected to a bondage gag, cross dressing, and sexual jokes."
1MM slammed a number of oversexualized ads and displays featuring children throughout 2016, including October's "She's a Lady" H&M clothing ad, which showed two teenage girls kissing underwater.
"H&M's newest 'She's a Lady' commercial includes ... a woman wearing skimpy lingerie and ends with two teenage girls kissing while underwater. Parents find this type of advertising inappropriate and unnecessary, especially since H&M's target market is teens," Cole wrote back then.
An H&M spokesman defended the ad at the time, arguing that it "celebrates diversity as well as inspirational women from various backgrounds, encouraging women around the world to embrace their personal style and take pride in who they truly are and what they stand for."