Franklin Graham and Samaritan's Purse Raise Funds to Support Christian Couple Fined $135K for Refusing to Bake Cake for Gay Wedding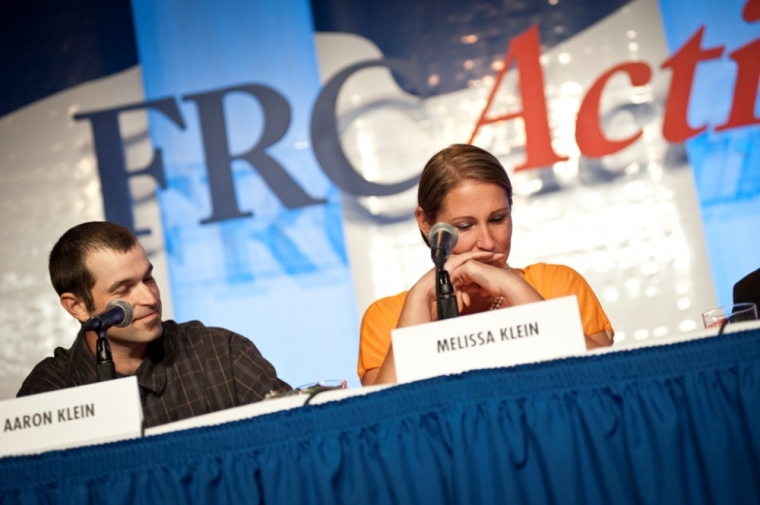 Franklin Graham is backing the Christian couple in Oregon who were fined $135,000 on Friday for refusing to make a cake for a same-sex marriage ceremony.
A judge for the Oregon Bureau of Labor and Industries ruled that former "Sweet Cakes by Melissa" owners Melissa and Aaron Klein of Gresham, Oregon, are to pay $135,000 in damages to a lesbian couple after refusing to bake them a wedding cake back in 2013.
Defending the bakery owners who were punished for their "sincerely held religious beliefs, convictions, and conscience," Samaritan's Purse is raising funds to help the Kleins and other Christian business owners who are forced to pay steep fines and even face losing their livelihoods for upholding their biblical beliefs.
"They have taken a stand for the Word of God, and they should not have to stand alone," said Samaritan's Purse President Franklin Graham in a statement. "I believe that Christians across our nation will rally around Aaron and Melissa and their five children."
The ministry's leader, who is the son of Rev. Billy Graham, also encouraged prayers for the Klein family as well as for the nation.
"When our judges are punishing Christians for practicing what they believe, that's persecution, plain and simple," Graham added.
The controversy first began when Rachel Cryer and Laurel Bowman were turned away at Sweet Cakes by Melissa on grounds of the bakery owners' religious views on same-sex marriages, resulting in a civil rights complaint filed against the Kleins. The case has generated national debate about freedom laws designed to protect businesses from providing services for same-sex weddings, but Oregon has no such law today.
On Friday, BOLI's 110-page proposed order recommended that the owners of the now-closed Sweet Cakes By Melissa pay $135,000 to Cryer and Bowman for "emotional, mental and physical suffering." However, the recommended penalty is not final, and the amount could be raised or lowered by State Labor Commissioner Brad Avakian, according to Oregon Live.
Following Friday's hearing, Aaron Klein revealed he spoke to Graham by telephone, resulting in the minister's supportive action.
"A while ago Franklin told me that if I needed anything to give him a call," Aaron told the New York Post. "So I called him after the verdict. He said to not get discouraged — that God is good."
Furthermore, on Monday, Melissa Klein clarified that all funds raised by Samaritan's Purse will be used toward living expenses incurred by her and her family.
"For the next couple weeks Franklin Graham is taking donations," Melissa Klein wrote in an automated emailed response to The Christian Post on Monday. "ALL donations will be given to us and our children. Thank you so very much for wanting to help our family. We feel all Americans should be able to live by their faith at home and in the work place and not fear being punished for it by the government. God bless."
Support from Samaritan's Purse arrives just days after the fundraising site GoFundMe closed an account set up for the Kleins following Friday's ruling.
"The campaign entitled 'Sweet Cakes by Melissa' involves formal charges," GoFundMe said in an emailed statement obtained by The Christian Post on Monday. "As such, our team has determined that it was in violation of GoFundMe's Terms & Conditions. In the case of 'Memories Pizza,' no formal charges were involved, thus the campaign was not removed. For more information about GoFundMe's Terms & Conditions, please see gofundme.com/terms."
Aaron and Melissa Klein were able to withdraw $109,000 from the account and are working to get it reinstated, but GoFundMe has not reopened the campaign for crowdfunding as of Monday afternoon.