Duck Dynasty's Alan Robertson: God Has Designed the Best Way to Have a Sexual Relationship — It Doesn't Include Gay Marriage (Interview)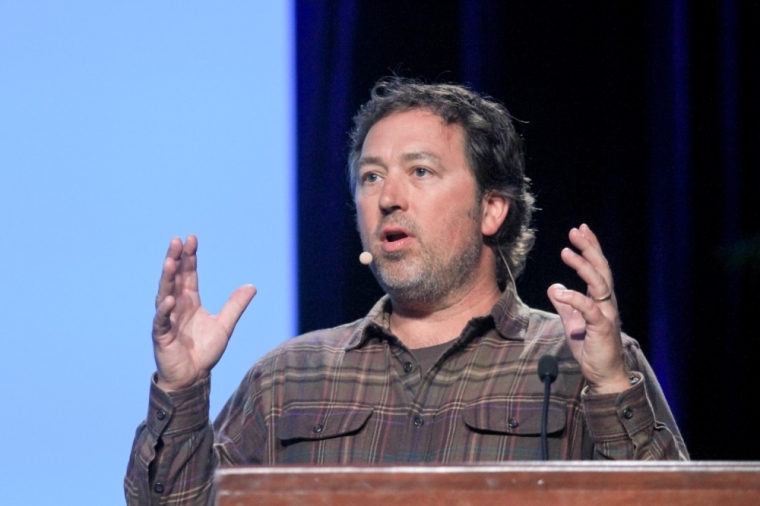 God, by His design, has laid out the best way — mentally, physically and emotionally — to have a sexual relationship, and that doesn't include homosexuality and gay marriage, according to Alan Robertson, a former pastor and eldest son of reality TV star Phil Robertson of "Duck Dynasty" fame.
"I've had the same conversation with folks who have same-sex attraction as I have with men and women who are living together. I tell them all the same thing: God has a design and a plan for your life, and this is what He's laid out as the best way to have a sexual relationship on Earth, biblically."
He continued, "I put it in the context that anything outside of what I believe the Bible teaches about the design for marriage and the design for a husband and wife to have a sexual relationship that's exclusive to them [isn't biblical, and isn't part of God's design]."
Robertson was part of a panel discussion titled, "Defending Free Speech: Our First Amendment Freedoms," along with the Benham brothers and Charles McVety, president of Canada Christian College, moderated by Family Research Council President Tony Perkins, to discuss their first-hand accounts of government and private censorship, at the National Religious Broadcasters' annual convention in Nashville, Tennessee, last Thursday. Robertson told The Christian Post that people, even those who struggle with same-sex attraction, can have a loving, successful traditional marriage because "God says it can be done."
"It's a decision that people have to make. I just try to lovingly lay out that decision — that it can be done because God says it can be done," asserted Robertson, who noted that some Christians decide not have a relationship with anyone, choosing instead to devote their lives solely to following Jesus Christ.
Robertson told CP he was recently asked by a reporter whether he'd still love his grandson if he came out as gay or said he was struggling with same-sex attraction. He said he explained to the interviewer that his role, as a former pastor and as a grandfather, is to extend his love and biblical guidance to everyone who's struggling with sin, whatever that might be.
"I would tell him: here's what you can try to do to help yourself become everything God wants you to be. I wouldn't turn my back on him. I wouldn't say I didn't love him, or tell him to get away from me. Nor would I lash out and ask, 'What's wrong with you?' I would never do that, but I wouldn't do that to anybody. I approach everybody through grace and with love," he emphasized.
"Ultimately, all you can do is share Christ with people — follow Him and there will be something better for you. It can be done, because He says it can be done. All things can be done through Him."
He continued: "I know it's tough. And when you're living in a certain situation, whatever it is, whether it's sexual immorality or anything else that's opposite of what the Bible teaches and what God said, you're in a bind. It's a tough situation to be in. I think everybody that's been there, including me by the way — for four years of my life when I was living outside of what God was wanting me to do, I was not participating in all the things that He wanted me to participate in.
"Ultimately, I made a choice, and I decided I wouldn't live that way anymore. And so, I try to lay out that same choice to people. You want them to make that choice, so you certainly don't want to [be perceived as offensive or unloving] while you're talking about God."
The former senior pastor of White's Ferry Road Church of Christ in West Monroe, Louisiana, who talked about issues pertaining to religious freedom and government encroachment during last Thursday's panel discussion, further emphasized that Christians are on the front lines of the cultural divide and some, while not facing physical persecution like many who live in countries where they're the minority, are still facing the wrath of the government for standing up for their biblical beliefs.
CP has reported extensively on Christians who've been forced to close their businesses following repeated harassment from LGBT activist groups or have even lost their businesses after being forced to pay steep fines for being found guilty of violating states' "anti-discrimination laws" because they defended their biblical convictions and decided not to participate in gay marriage ceremonies.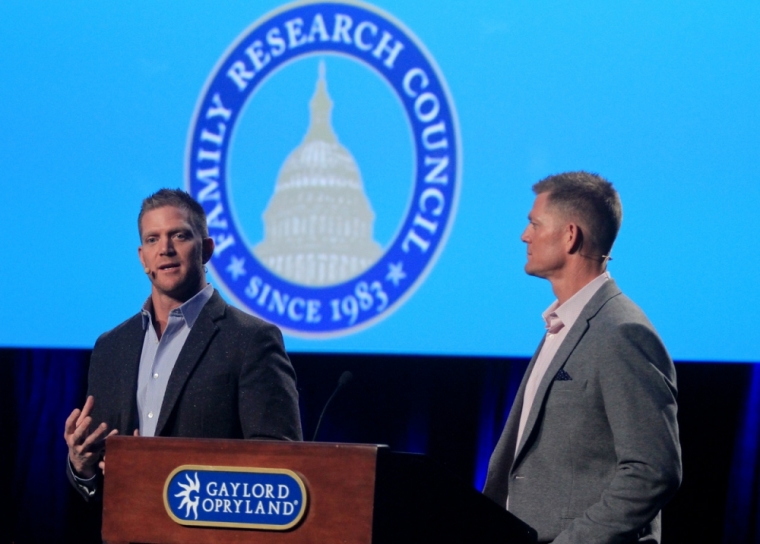 Talking about his family's experience when LGBT activist groups pressured A&E to fire his dad, Phil, from "Duck Dynasty," and twin brothers David and Jason Benham who experienced having their HGTV show canceled before it was ever broadcast, which was followed by Sun Trust Bank's initial announcement that it was going to sever business ties with the brothers' Benham Real Estate listings because they don't support gay marriage, Robertson said Christians living in America are just seeing the beginning of what will be coming against them in the future.
"David and Jason get the word out in the Christian community that we shouldn't slink back just because there may be some adversity that comes with being who you are," he said.
Speaking about Melissa and Aaron Klein, the owners Sweet Cakes by Melissa in Gresham, Oregon, who were forced to close their bakery in 2013 due to backlash over their refusal to bake a cake for a lesbian wedding based on religious objections, and were subsequently found guilty of discrimination and face paying a penalty of up to $150,000 in fines, Robertson said the whole situation is devastating.
"I met the couple, and they're just like I am. No matter what's going on in someone's life — if they have a situation going on that may or may not be what the Bible wants them to do — we're always going to be for talking to people, for helping people, for being Jesus in the flesh," he said.
"But there's a difference between that and being forced to be a part of something that you don't agree with — for the government to tell you that it's discriminatory for you to not want to participate in something that you don't agree with," Robertson added.
"In other words, [Melissa and Aaron] just didn't want to have to participate in going to an event that they didn't agree with. From where we stand, as Christians, that's the rub — when the government begins to tell you what you can and can't do. That's the frontline of what we got here, and you'll see more and more of it."
As a pastor, Robertson explained that "as one who teaches and preaches to people who are willing listen," the mission is to continue what God has called Him to do.
"We can't lose sight of that, that everybody we run into in every walk of our life is someone we want to share what God has done for them, and what He desires for them to have in their lives."
"We can't be vitriolic and we can't come across as though we don't care about people. And sometimes we lose that battle because we're passionate," he said, noting that the sometimes dominant style ministers use when preaching from the pulpit is a far different from speaking with them in confidence one-on-one.
He continued: "It's a lot different when you sit down and talk with somebody in the office than when you're behind the pulpit, because you're trained to be clear and explain the truth … that's part of our job. But, at the same time, that sometimes can be seen as insensitive to folks. And that's unfortunate, because I think nothing could be further from the truth.
"Most guys that I know in ministry have a heart for people, and that's why they're in ministry, and that's why they're pastoring the community. And so, they've got to be able to be strong about what the Bible says, but at the same time, you've got to be able to [share the message that] you love them, and really tell them what you're for and not just what you're against."