Franklin Graham Urges Christians Worldwide to Pray for Jakarta's Gov. on Blasphemy Trial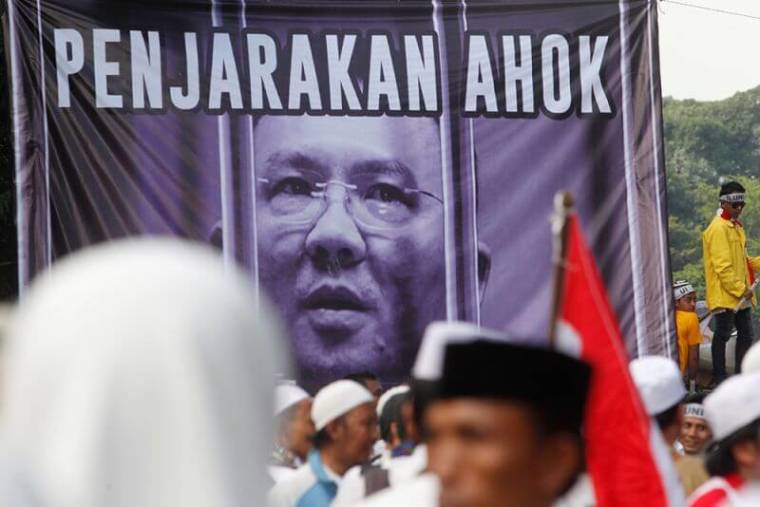 Leading evangelist Franklin Graham is calling on Christians to pray for the Christian governor of Jakarta, Basuki "Ahok" Tjahaja Purnama, who could face up to five years in prison over trumped-up blasphemy allegations.
As Purnama is in the midst of a tightly contested re-election campaign, the ethnic Chinese Christian has come under intense scrutiny in the last couple of months after it was alleged that he insulted Islam and the Quran when he told fishermen in September during a trip to Thousand Islands that Muslims are being lied to when politicians tell them that the Quran forbids them from voting for non-Muslims.
Following the spread of the allegations against Purnama, who is the first Christian in over 50 years to be governor of Indonesia's capital city, tens of thousands of hardline Muslims protested in the streets and called for the governor to be jailed and even executed.
Purnama was officially charged with blasphemy last month after he was investigated and questioned for hours by National Police. The trial officially began on Tuesday, when Purnama tearfully denied that he said anything offensive toward Islam.
He added that his remarks were not an interpretation of the Quran and that he was only criticizing politicians "who exploited the verses incorrectly because they do not want to compete fairly in the election competition."
"As a person who grew up among Muslims, it is not possible for me to intentionally insult Islam because that is the same as disrespecting the people I appreciate and love," The Associated Press quoted the governor as saying.
As the trial is set to resume on Dec. 20 when prosecutors are scheduled to respond to the defense's arguments, Graham, the president of the Billy Graham Evangelistic Association and Samaritan's Purse, took to his Facebook page on Wednesday to issue his support for the Christian governor.
"We need to pray for the Christian governor of Jakarta, Basuki 'Ahok' Tjahaja Purnama, who is on trial for what Muslims are calling blasphemy, which is ridiculous," Graham wrote. "He's the first non-Muslim governor of the Indonesian capital in more than half a century. They're coming after him because he's a Christian."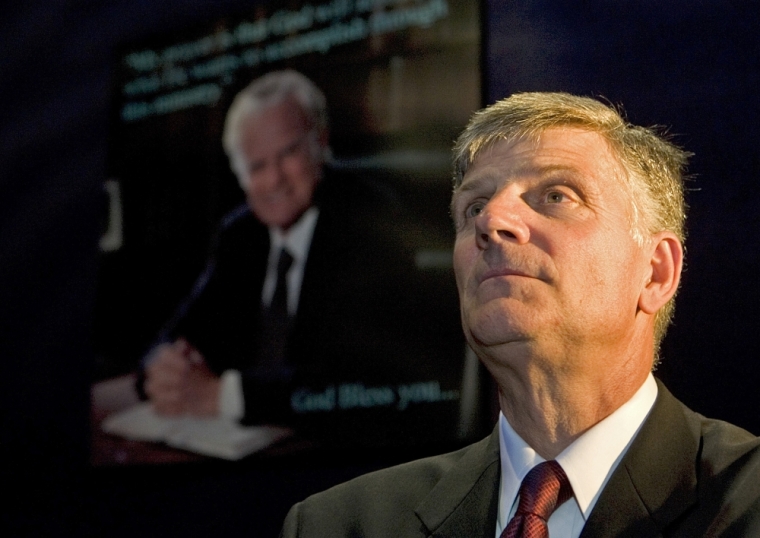 "Hardline Muslim groups have organized protests against him and some have even called for him to be lynched," Graham continued. "This is the kind of persecution that is going on around the world in countries that are controlled by Islam. Pray for this man and his family."
Graham is not the only one who believes that charges brought against Purnama are merely political.
"The manipulation of race and religion, such as the blasphemy charge against Ahok, in a political campaign to crush an opponent, breaks the long-held taboo against using these issues brazenly to gain political advantage," Douglas Ramage, a political analyst in Jakarta, told The New York Times.
Although Purnama's alleged comments sparked anger in thousands of Muslims, Buni Yani, a communications professor at the London School in Central Jakarta who uploaded the video of the governor's comments to the fishermen, admitted in November that he edited the Facebook video to make it look like Purnama had insulted the Quran.
According to the Jakarta Globe, Yani's lawyer said that his client told investigators that he misquoted the governor's comments to make it seem like he said, "You've been lied to by the 51st verse of the [Quran's] Al-Maidah chapter."
An online petition has been launched on Change.org that calls for legal action against Yani for inciting the Nov. 4 protest in which several people were injured and one was killed. Over 160,000 people have signed in support of the petition.
Indonesia currently ranks as the 43rd worst country in the world when it comes to Christian persecution, according to Open Doors' annual World Watch List. As the Indonesian population is about 87 percent Muslim, Christians and other religious minorities suffer from violent extremist attacks and often have trouble registering church buildings.
As Christians and other religious minorities face persecution in Indonesia and numerous other countries around the world, the Billy Graham Evangelistic Association will be holding its World Summit in Defense of Persecuted Christians in May in Washington, D.C., which aims to not only expose the ongoing issue of persecution but also educate politicians about what can be done to help these vulnerable Christian communities.