Franklin Graham Decries Heart-Breaking Reality of Over 7,000 Veteran Deaths by Suicide Every Year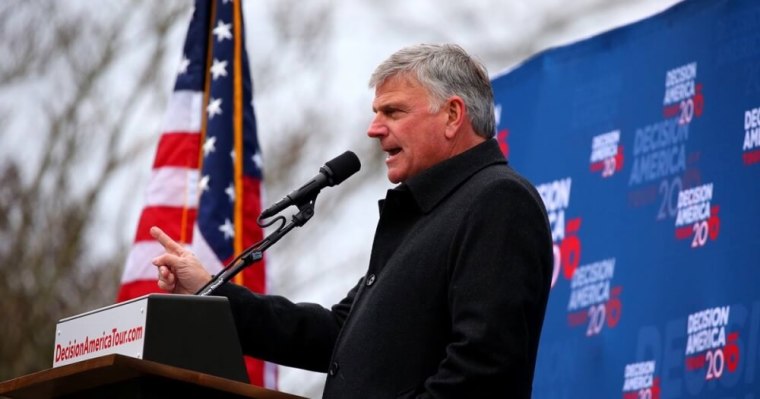 The reality of 20 U.S. veterans a day dying by suicide is "heart-breaking" and "incredibly tragic," said Franklin Graham, who through programs offered by Samaritan's Purse is striving to help wounded veterans and their families.
Linking to a USA Today article that reported on statistics by the Department of Veterans Affairs that revealed 20 veterans a day killed themselves in 2014, Graham said in a Facebook post on Thursday that such numbers are "something that should break your heart."
"Just released numbers say that 20 veterans a day commit suicide. In 2014, more than 7,000 veterans died at their own hands — that's more than the entire 15-year war on terror. This is incredibly tragic," he wrote.
The 2014 data showed that daily suicides decreased only slightly, as previous statistics from 2010 showed that an average of 22 veterans a day died by suicide.
What is more, veterans made up 18 percent of all suicides in the U.S. in 2014, despite only making up 8.5 percent of the population. In 2010 those numbers were even higher, with veterans accounting for 22 percent of all suicides in the country.
David Shulkin, VA undersecretary for health, said that despite the slight decline, the suicide rate is "still far too high."
The VA revealed that the worst suicide pattern was among male veterans, aged 18 to 29, which saw a suicide rate of 86 per 100,000 people. The overall U.S. suicide rate, on the other hand, is 13 per 100,000 people, the American Foundation for Suicide Prevention says.
Shulkin insisted that the VA. has been trying to tackle the suicide rates by adding staff to crisis hotlines for veterans (800-273-8255), along with increasing the number of mental health counselors and professionals ready to help veterans.
Graham noted that Samaritan's Purse reaches out to wounded veterans and their spouses by bringing 10 couples each week of the summer to its Operation Heal Our Patriots retreats in Alaska.
"They enjoy the beauty of God's creation, get to go fishing and bear watching, and most importantly receive Christian-based marriage counseling. Every week we see marriages that were on the rocks get rescued and turned around. Couples renew their wedding vows. We have couples come who don't know God or His salvation, and many find peace through a born-again relationship with His Son Jesus Christ," Graham explained.
"Day after day, week after week, we are going to do what we can to help these veterans and their spouses. And when they return home from Alaska, we don't stop — we have an incredible aftercare team that stays in contact with them and is available 24/7," he added.
The evangelical leader encouraged Christians to reach out and pray for veterans who are in trouble, and said that many of them would benefit just by hearing "God bless you" and "thank you" for their service as a sign of gratitude.