Episcopal Church 'Deserves' to Be Suspended by Anglicans Over Gay Marriage, Franklin Graham Says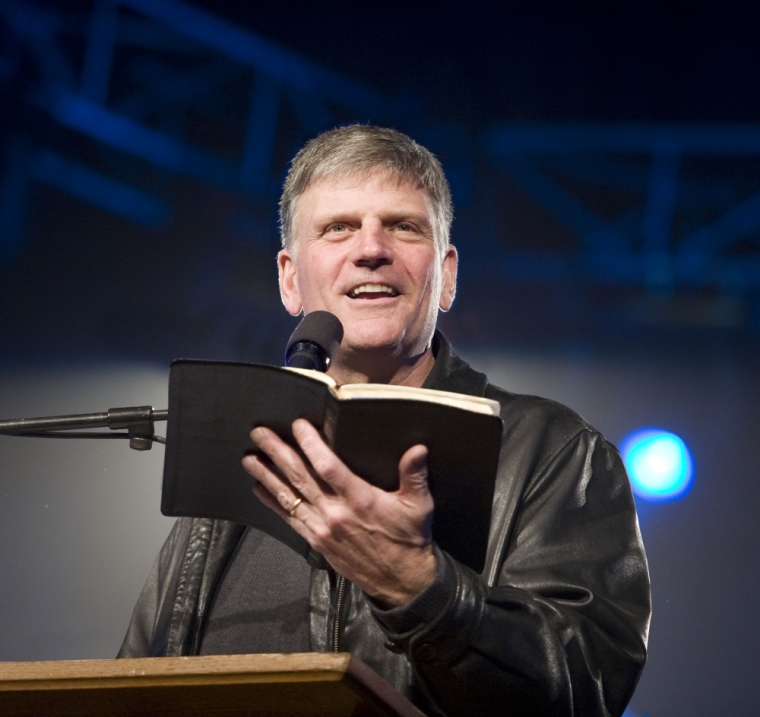 Leading evangelist Franklin Graham praised the Anglican Communion's decision last Thursday to suspend the entire U.S. Episcopal Church over its embrace of same-sex marriage, calling it a "major scolding they deserve."
In a Facebook post issued Sunday morning, Graham, the president of the Billy Graham Evangelistic Association and the humanitarian aid group Samaritan's Purse, argued that the three-year suspension and sanctions put in place by the Archbishops of the Worldwide Anglican Communion last Thursday during their meeting in Canterbury, England, should help the Episcopal Church realize that they have moved in a direction "contrary to the Bible."
"The Episcopal Church in the U.S. has just received a major scolding. The worldwide Anglican Communion voted to suspend the entire U.S. Episcopal Church this week because it has embraced same-sex marriage, allowing the election of homosexual priests and allowing same-sex marriages to be performed," Graham wrote. "They deserve to be called out for this — it is wrong and is against what Almighty God clearly teaches in His Word."
As result of the sanctions levied by the Anglican Communion, U.S. Episcopalians will be stripped of their votes at Anglican conferences and assemblies and will not be allowed to participate in the decision-making process concerning issues regarding doctrine and polity. Episcopal leaders will still be able to be present at the conferences and assemblies, as the Church has been classified as "observer status."
"I hope this will cause the Episcopal Church here in America to realize the seriousness of the steps they've taken contrary to the Bible and cause them to turn back to following what God's Word tells us," Graham added.
Despite Graham's hope that the punishment would cause Episcopal leaders to reconsider the denomination's stance on same-sex marriage, on Friday, Presiding Bishop Michael Curry said that the Episcopal Church, which consecrated its first openly gay bishop in 2003 and authorized a provisional rite of blessing for same-sex relationships in 2012, will stand strong in its affirmation of same-sex marriage despite the Anglican Communion's vote.
"They heard from me directly that that's not something that we're considering," Curry said. "They basically understand we made our decision, and this is who we are, and we're committed to being a house of prayer for all."
"We are loyal members of the Anglican Communion, but we need to say we must find a better way," Curry added. "I really believe it's part of our vocation."
Graham, who is a frequent commentator on current events, took to Facebook Monday to announce that he had the pleasure of speaking with Saeed Abedini, an American pastor who was freed on Saturday after spending over three years in Iranian prisons.
"I talked with Saeed Abedini from Germany today, and I know he appreciates everyone's prayers," Graham wrote. "He and the other hostages that were released are at a U.S. military medical center there, and there is no specific word as to when he will be able to leave. Continue to keep him and his family, as well as the other former hostages, in your prayers."