Franklin Graham: Refugee Mass Sex Attacks on Women Could Happen in America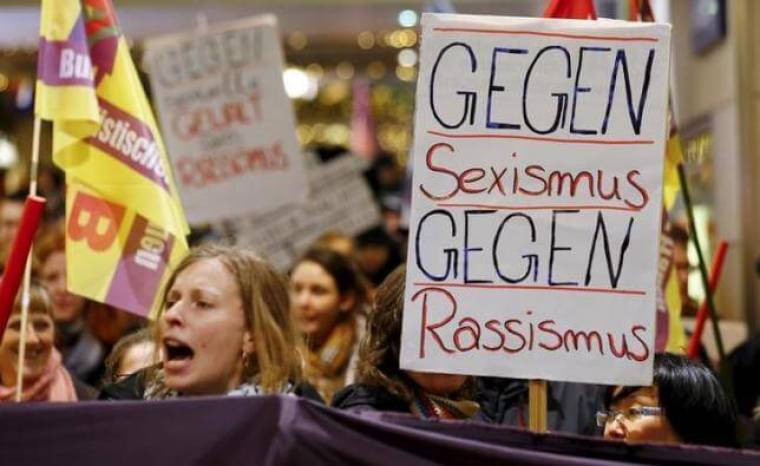 The Rev. Franklin Graham has warned that the mass sex assaults on New Year's Eve in Cologne, Germany, can also happen in America, unless all incoming refugees are properly vetted.
"Gangs of Muslim men from North Africa and the Middle East roamed the streets of Cologne, Germany, on New Year's Eve attacking over 100 women — beating, groping, and raping," Graham wrote on his Facebook page on Thursday.
"Unbelievably, authorities tried to cover it up because of fear and political correctness. Reports say that police were blocked from helping the women by groups of migrant men and were pelted by glass bottles and fireworks. This is a nightmare," he added.
Noting that Germany took in a record 1.1 million asylum-seekers in 2015, he warned:
"If we don't properly vet people that we allow to come into this country, this could happen here. I hope the Washington politicians — Republicans, Democrats, and the White House — see and recognize this very grave danger."
German authorities have not yet confirmed the identities of the attackers, though victims and witnesses said that as many as 1,000 men of Arab and North African appearance groped, robbed, and on a couple of occasions raped women out on the Cologne streets on NYE.
Some of the victims described their ordeal, with one woman who chose not to be named telling Euronews:
"We were fondled, I was groped between my legs. My friends were also fondled. My boyfriend tried to pull me away. There was quite a big group of people, maybe 30 or 40."
Cologne's police chief and Germany's public broadcaster have apologized for taking too long to report on the crimes, with police even claiming on New Year's Day that the celebrations had passed off peacefully with a "jolly atmosphere."
The attacks have sparked widespread debate in Germany over its open-policy asylum system, though politicians have warned against immediately blaming refugees for the attacks.
"We won't tolerate these abhorrent assaults on women — all those responsible must be brought to justice," German Justice Minister Heiko Maas stated, but added that the issue should be about the crime itself, not where the suspected attackers are from.
"Making an issue out of it, lumping it together with the refugee issue, is nothing but exploitation. Now is the time to determine the facts and then decide on the necessary consequences," Maas said.
Graham has issued strong warnings about the U.S. opening its borders to more refugees, and in November warned that the terror attacks in Paris, which led to 130 deaths, can also happen in America.
"I've said this before, and many people criticized me for saying it. We must reform our immigration policies in the United States. We cannot allow Muslim immigrants to come across our borders unchecked while we are fighting this war on terror. If we continue to allow Muslim immigration, we'll see much more of what happened in Paris — it's on our doorstep," Graham wrote back then.