Franklin Graham Says Obama Must Take Military Action Against ISIS; Ban Immigration of Muslims in Terror Cell Nations From Entering the US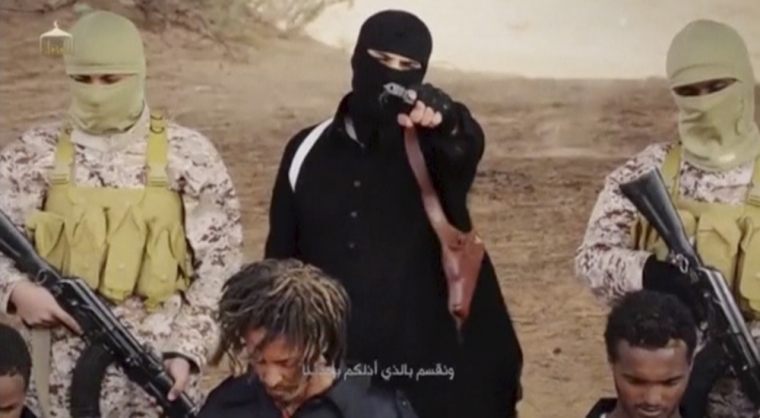 The Rev. Franklin Graham has responded to the latest video of ISIS beheading Christians by calling on the U.S. government to immediately halt all immigration of Muslims from countries with active terror cells, and at the same time to take military action to defeat the terror group.
Following ISIS' video on Sunday that showed the militants shooting and beheading two groups of Ethiopian Christians in Libya, numbering 30 people in total, Graham asked in a Facebook message: "Can it be that the world is no longer as shocked by Christians having their heads cut off and then ISIS proudly promoting this on video? We should continue to be horrified and nauseated."
He added that Americans must make sure that their government properly recognizes Islam "for the danger it is."
The evangelical suggested that the government needs to: "Immediately look at immigration reform to halt all immigration of Muslims from countries that have active terrorist cells — the threat this poses to our nation is huge and could end up costing thousands of lives in the future if we don't act now."
Graham added that America must also "take immediate military action to defeat ISIS."
He continued, "The influence of radical Islam is spreading, not diminishing. I urge you to contact your senators and representatives in Congress to express your concern and outrage — and ask them to take action."
The murdered Ethiopians are believed to be migrants who were traveling northward to Libya, an official with the Ethiopian Orthodox Tewahdo Church's Patriarchate Office revealed.
"I believe this is just another case of the IS group killing Christians in the name of Islam. Our fellow citizens have just been killed on a faith-based violence that is totally unacceptable. This is outrageous," Abba Kaletsidk Mulugeta said. "No religion orders the killing of other people, even people from another religion."
ISIS has been targeting Christians and other religious minorities as it has sought to expand its captured territory throughout Iraq and Syria. In February, it released another video where it showed the beheading of 21 Coptic Christians.
While the U.S. and other international allies have been hitting back against ISIS targets by way of airstrikes and financial support to local forces, Obama has refused to send ground troops into the region to fight the jihadists.
In a separate post on Monday, Graham revealed that he had visited Christians in Ethiopia only a few weeks ago.
"Our deepest sympathy goes out to the Ethiopian families who have lost their sons, their fathers, their husbands, their brothers — we are praying for you," the evangelical stated. "I was just in Ethiopia a few weeks ago and met with some of the wonderful Christians there. This will only strengthen their faith. Jesus said that the gates of hell would not prevail against His church."
Last week on Holocaust Remembrance Day on Thursday, Graham warned that the influx of Muslim immigrants into Europe and the U.S. could pave the way for another holocaust.
"Could the holocaust be repeated? I'm afraid so. Anti-Semitism is at the highest levels since the late 1930s. This is coming from the influx of Muslim immigrants to Europe, the United States, and other Western countries over the past few decades, and they are bringing their hatred of Jews — and Christians — with them," he wrote.
The Remembrance Day marked the genocide of 6 million Jews, who lost their lives under the Nazi Regime during World War II.