Fred Luter: The Extraordinary Man Behind the Office
Correction Appended
The Southern Baptist Convention made history last week. The Convention – a denomination formed in 1845, in part, to support slavery, and later, with notable brave exceptions, largely supported Jim Crow segregation into the 1960s – elected its first African-American president, Dr. Fred Luter, Jr.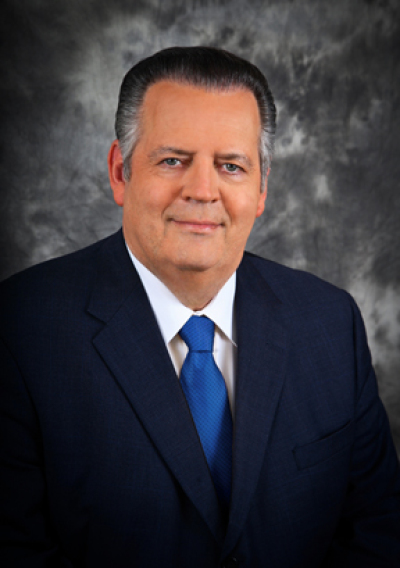 Dr. Luter's election symbolizes the Southern Baptist Convention having been transformed by the convicting power of God's Holy Spirit from a virtually all-white denomination as late as the mid-sixties to the most multi-ethnic major denomination in the United States today. Approximately 20 percent of Southern Baptists are non-Anglo (African-American, Hispanic-American, Asian-American, and Native-American, etc), and ten percent of Southern Baptist Convention churches are predominately African-American.
However, in the completely justified attention paid to this historic turning point in Southern Baptist and American life, the man himself, Fred Luter, Jr., has been somewhat overshadowed. Is he the Convention's first African-American president and thus a historic figure? Yes. But he is also a great Christian, pastor, preacher, husband, father, and friend that I have had the privilege of knowing for more than two decades.
In 1986 he became the pastor of Franklin Avenue Baptist Church in New Orleans, a historically Anglo church that was in decline in a racially changing neighborhood. Through his great preaching and evangelistic zeal, he built Franklin Avenue into a huge congregation of many thousands of members. Having pastored in New Orleans, I can bear witness to the fact that there is probably no city in America where it is more difficult to build a great Evangelical church. Yet Dr. Fred Luter, Jr., did it not once, but twice. He built a great church by evangelizing his home neighborhood and was particularly successful in winning black men to faith in Jesus Christ as Savior and Lord.
Then in 2005, it was all washed away by the terrible tragedy of Hurricane Katrina. As his flock was scattered across the United States – to Houston, Dallas, Memphis, Birmingham, Atlanta, etc. – Dr. Luter became an itinerant pastor, travelling to shepherd his far-flung flock in all these cities for many months. It was truly a remarkable story of the extraordinary bond between pastor and flock.
Then amazingly, like a phoenix rising from the flood waters, Dr. Luter reformed his congregation and now preaches to about 5,000 people every Sunday in the beautifully rebuilt church, which has remote broadcasts to reach former members still residing in other cities. It is one of the most remarkable stories of pastoral faithfulness and leadership in the history of Christendom.
Dr. Luter now brings these unique skills to national leadership as president of the Southern Baptist Convention. Dr. Luter's election is not the culmination, but a significant step on a journey to complete racial reconciliation in which the Convention will eventually reflect the demographic makeup of the nation. His extraordinary faith and leadership will hasten the journey, and Southern Baptists are indeed blessed that God raised up Fred Luter to lead us at such a time as this in our denomination's, and our country's, history.
Correction: Tuesday, June 26, 2012
An article on June 26, 2012, on the new Southern Baptist Convention President Fred Luter, Jr., incorrectly reported that the SBC was founded in 1945. The denomination was founded in 1845
Exclusive Interview With New SBC President Fred Luter