Gabrielle Douglas Exclusive: Blessings Amid Homelessness, Blood Disease and Absent Father
Olympic Gold Medalist Gabby Douglas Speaks to The Christian Post About Her Life's Struggles, Blessings and New Book Release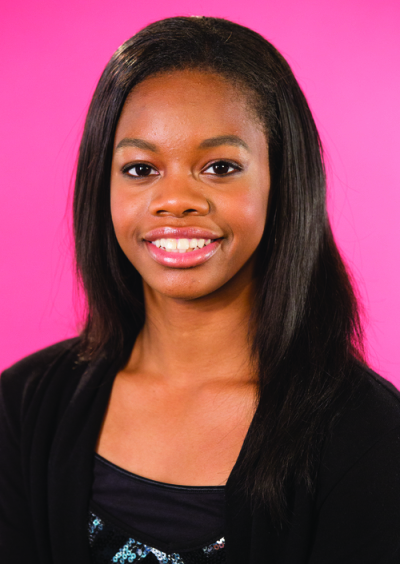 Gabrielle Douglas,16, made headlines earlier this year when she won two gold medals at the 2012 London Olympics, but the author of newly released book, Grace, Gold and Glory: My Leap of Faith is letting people know that there's so much more to her story.
Douglas made history at the Olympics when she became the first African-American All-Around Olympic Gold Medalist, and the first female to win both all-around and team gold medals at the same Olympics. However, the budding gymnast almost never made it to the global sports festival that made her a household name.
In her first book, Grace, Gold and Glory, Douglas reveals that at one point she told her family, coaching staff and host family in West Des Moines, Iowa that she was ready to walk away from her dreams of being an Olympic gold medalist. Douglas was forced to stay with a host family, the Partons, to complete her training in Iowa while her own family supported her from a distance at their family home on Virginia.
The homesickness was almost too much for Douglas to bear and she was ready to give up just seven months before the Olympic games. However, the gymnast's 18-year-old brother, John, brought her back to reality with the phrase, "In order to be the best, you have to take out the best."
Douglas has told The Christian Post about the importance of the notable quotation.
"It came from a movie 'Never Back Down' and it's me and my brother's kind of little ritual, 'If you want to be the best you have to take out the best,'" Douglas told CP. "And it's really true, I mean if you want to be great then you have to push yourself and you have to rise above and push yourself to the top. You have to go 100 percent every single day no matter if you're hurting a little...you just have to be dedicated to push yourself to do it."
While Douglas ended up making it to her life-changing Olympic games, Grace, Gold and Glory details how the 16-year-old has also made it through some extraordinary struggles, including homelessness, racism and a blood disease. However, looking back Douglas insists that it is the hardships she has faced in her life that have defined her.
"I think (those experiences) helped me become a stronger and more mature person and that was my motivation. I remember my mom telling me that we were homeless," Douglas revealed to CP. "Stories about that, that was my motivation…People are out there going through tough times. I went through hardships like a blood disease, homelessness, moved to Iowa, injuries and I had to overcome all of those things to get to where I am today."
While Douglas told The Christian Post how "blessed" she is to have had her mother's love and support throughout her life, she does not shy away from speaking about the absence of her father. Throughout almost each of the 22 chapters of Grace, Gold and Glory, Douglas detailed her strained relationship with her father, Timothy.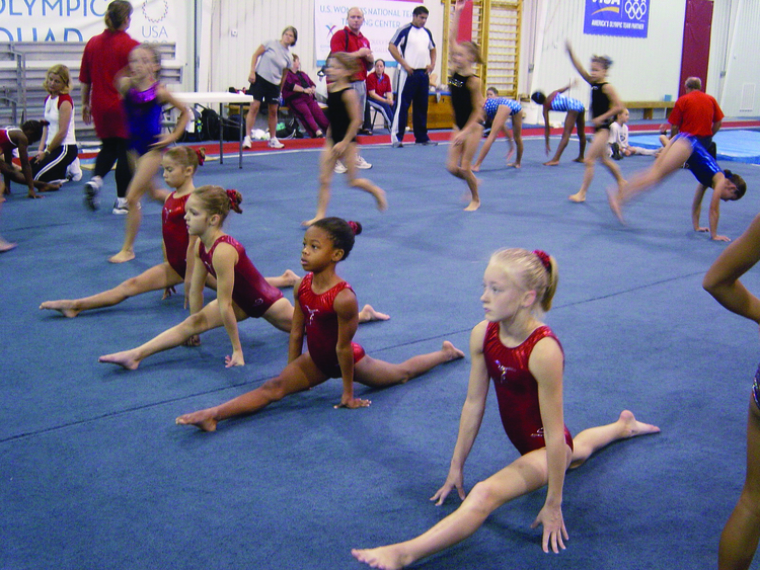 "I wanted to write about him to relate to all the kids or family that have a single mom or single dad. My dad, he wasn't in the picture, wasn't there at all," Douglas told The Christian Post of her decision to include her personal struggles with her absent parent. "Hopefully he'll take from Grace, Gold and Glory (and) he'll know my feelings. I'm hoping we can build a better, stronger relationship in the future."
In Douglas' debut memoir, published by Zondervan, the gymnast detailed another struggle that she has been facing since a young age. Before, during and after her rise to fame the 16-year-old has dealt with being told to get a nose job, being called a slave, and criticism about her hair.
Instead of lashing out at her critics, Douglas explained overcoming negativity with a positive mindset.
"I feel like it's not even worth it to lash out at people. I don't really want to waste time on 'ok she said that so I'm going to say..' It's going to turn into a whole back and forth argument and I'm just going to take the high road and say, 'Hey you know what we all have different opinions'," Douglas told CP. "There's so many positive things around me and positive energy, positive people so I just don't even waste any time on that."
Douglas, a devout Christian, writes about forgiving her critics in her memoir. Her faith is evident throughout a majority of the Grace, Gold and Glory chapters, where specific scriptures are intertwined throughout the 222 pages. At the beginning of each chapter in Douglas' book a quote is written, with many of them being biblical.
Douglas explained why glorifying God throughout the pages of her book and in her life was so important.
"It was definitely important for me to praise God because he's given me this God-given talent to go out there and represent him and share my faith with everyone," Douglas told CP. "I mean I'm not going to hold it in because he's blessed me so much throughout my gymnastics career. He's woken me up every single morning and he's just been so great to me, so I'm going to go and share it with everyone because it's a part of me and it's just who I am."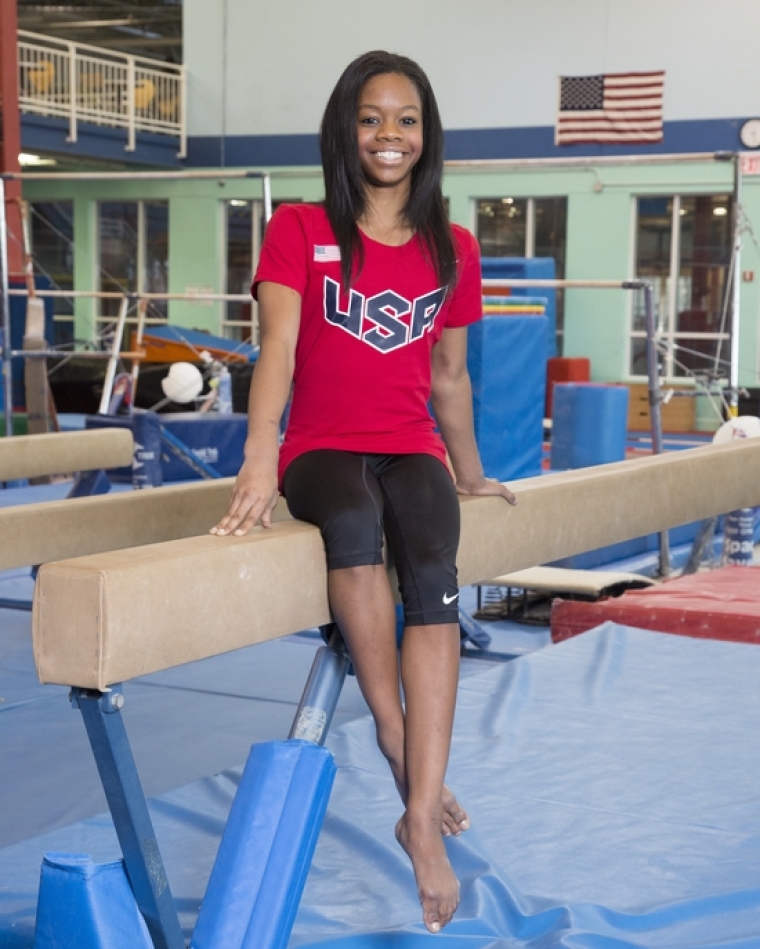 Douglas, who told CP that she loves sharing her faith, realizes that God has taken her on a journey that led up to the London 2012 Olympics, and hopes to get another shot at the gold in four years.
For now, the soon-to-be 17-year-old gymnast hopes that people will be inspired by all of the things that God has brought her to and through in life.
"I would hope that people take away from my legacy, my story or even my book, Grace, Gold and Glory that you can achieve your dreams if you just trust and believe in yourself 100 percent," Douglas told CP. "I went through hardships, struggles, homelessness and blood disease and all of those things, and I still accomplished my goals. Know that no matter how much money you have, no matter what the color of your skin is, that you still can push 100 percent...don't ever give up."
Gabby Douglas' book, Grace, Gold and Glory: My Leap of Faith was released on Dec. 4, 2012 and is available for purchase on Amazon by clicking here.