Team USA Athletes: 10 Christian Olympic Medal Winners Glorifying God
Christian athletes were a major part of the 2012 Olympic Games in London, and Team USA's athletes managed to bring home multiple gold, silver and bronze medals across a wide range of sports.
Although many athletes utilized their faith while training and competing, here are 10 Christians who managed to bring home a coveted medal from the Olympic Summer Games.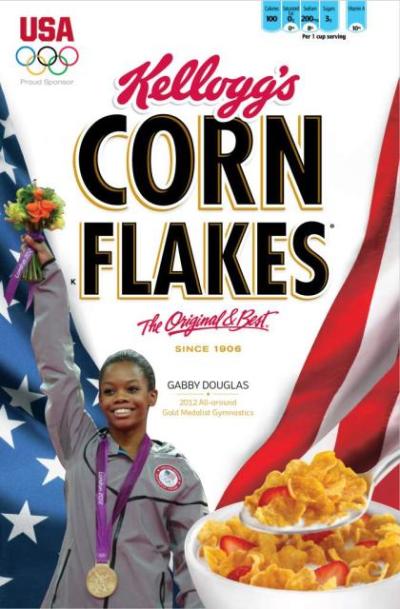 1. Gabby Douglas, Gymnastics, 2 gold
Twitter: @gabrielledoug
Gabby Douglas may only be 16, but she took the world by storm when she became the first African-American gymnast and first woman of color to become the individual all-around champion in Olympic history. While some debated about Douglas' choice of hairstyles, the gymnast went on to win gold medals in both the individual and all-around team competitions while glorifying God in the process.
"We are the 2012 London Olympic Gold Medalists!!! We are all so happy right now," Douglas wrote on her Facebook page after winning big. "It's a dream come true! Gotta give God the Glory! Thank you everyone for praying for me!"
While Douglas has spoken to the media about praying before her competitions, she decided to tweet before winning a gold medal for her all-around competition.
"Let all that I am praise the LORD; may I never forget the good things He does for me," she tweeted.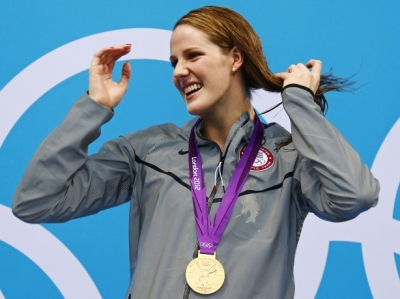 2. Missy Franklin, Swimming, 4 gold, 1 bronze
Twitter: @FranklinMissy
Missy Franklin may only be a high school student, but the 17-year-old Olympic medalist is also a record-breaking swimmer who currently holds the world record in the 200-meter backstroke. Franklin also holds the world record in the 4x100-meter medley relay and earned four gold medals and one bronze for her performance in the 2012 Olympics.
Although some athletes attribute great coaching, discipline and training for their success, Franklin has been vocal about crediting God for her achievements.
"God is always there for me. I talk with Him before, during and after practice and competitions," Franklin said in an interview with Beliefnet before she became a record-breaking Olympic medalist. "I pray to Him for guidance. I thank Him for this talent He has given me and promise to be a positive role model for young athletes in all sports."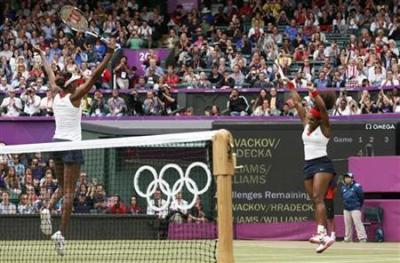 3. Serena Williams, Tennis, 2 gold,
Twitter: @serenawilliams
Serena Williams, 30, may have drawn attention to her celebratory crip walking dance after winning two gold medals for her performance in the Olympic Games, but the tennis star also let it be known that she would be back to compete for a gold medal in 2016.
After beating Maria Sharpova for a singles title and winning her third doubles gold medal with the help of her sister Venus, Serena said only God could stop her from trying it again at the next Olympic games.
"I plan on being there unless there's an act of God or something that doesn't allow me to," Williams told reporters.
Last Month, the tennis star who is a Jehovah's Witness, showcased her faith by thanking her creator for her success after winning big at Wimbledon.
"I want to thank Jehovah for letting me get this far. I almost didn't make it a few years ago, but now I'm here again and it's so worth it," Williams said. "I'm so happy. I've dreamed of being here again. It shows if you never give up, you can achieve anything."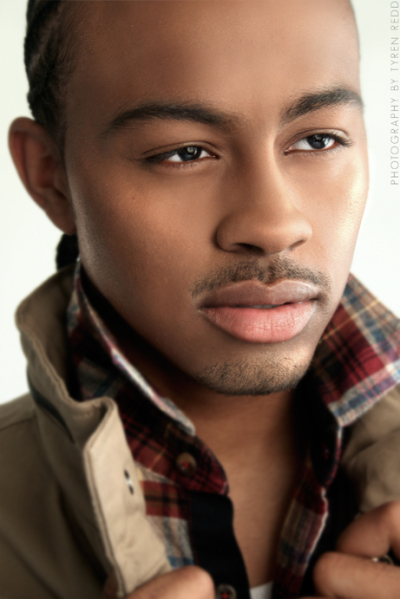 4. Aries Merritt, Track & Field,1 gold
Twitter: @amhurdlestar
Aries Merritt, 27-year-old Olympic track and field athlete, managed to bring the U.S. its first gold medal in the 110-meter hurdles since 1996 with his recent win at the 2012 Olympics. The hurdler admitted that earning his medal was no easy feat.
"I trained for this intensity," Merritt told the press after his big win. "I thought if I treat it like practice then I could do ridiculous things. I execute so well and when I practice there's no pressure, so if I can treat it (the final) like a practice then there's no pressure."
Instead of taking pride in his own accomplishments, Merritt chose to take to his Twitter account to glorify God and all of the people who believed in his dream.
"Words can't even explain how I feel right now! Giving God all the glory," Merritt tweeted after his big win. "Thanks to all that supported and believed in me. #olympicgold."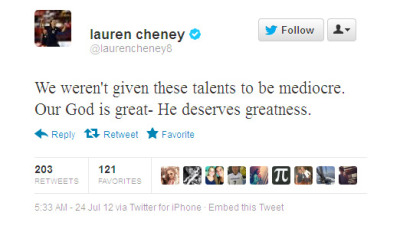 5. Lauren Cheney, Soccer, 1 gold
Twitter: @LaurenCheney8
Laura Cheney, 24, may not have been the star player on her team, but the forward turned center midfielder managed to overcome an ankle injury, and come off of the bench to help her team win a gold medal. After months of Team USA coach Pia Sundhage calling for Cheney to be more aggressive in various media reports, Cheney seemed to finally adjust to contributing to her team in a new position after a trying transition period.