Gang-Infested Portland School Revitalized by Church Program; Pastor Challenges America's 300,000 Churches to Help Nation's Troubled Public Schools
Gang-Infested Portland School Revitalized by Church Program; Pastor Challenges America's 300,000 Churches to Help Nation's Troubled Public Schools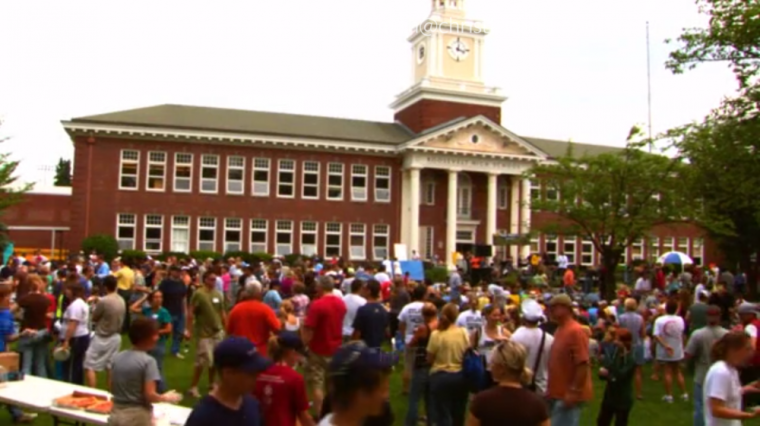 Thanks to the efforts of one Oregon suburban church, a public school in inner-city Portland that was once on a short list to be shut down due to frequent gang violence and had a reputation of being one of the most underperforming schools in the state, has been transformed and is now thriving at its highest academic level in years.
"Roosevelt High School was well known as the most under-resourced and failing school in the state. It had become a metaphor for failure, with a capital 'F,"' pastor Kip Jacob of SouthLake Church in West Linn told The Christian Post.
Although Roosevelt High School in north Portland and its surrounding neighborhood used to be considered relatively safe and family friendly, all of that changed in the late-1980s when gang members from Los Angeles traveled north looking for a new stronghold to claim.
As members of the Bloods and Crips gangs settled in Portland, most of them found their new home in the Roosevelt neighborhood. Subsequently, the neighborhood has declined over the years to become a depressing gangland, notorious for stabbings, murders, drugs, teenage pregnancies and poverty, while Roosevelt High School plummeted to become one of the biggest academic failures in the state.
While administrators struggled to get parents and the community to take an interest in the students' academic success, teachers were having a difficult time doing their jobs because there were so many external and societal factors keeping the students from focusing on their education.
Fortunately for all involved, members of SouthLake Church took it upon themselves to partner with the school to help change the campus' culture by providing for the impoverished students and showing them that people do actually care about their lives.
The partnership between SouthLake Church and Roosevelt started in June 2008, when faculty invited members of the church, which is located in a suburb about a 30 minutes outside of the city, to participate in a campus clean-up day.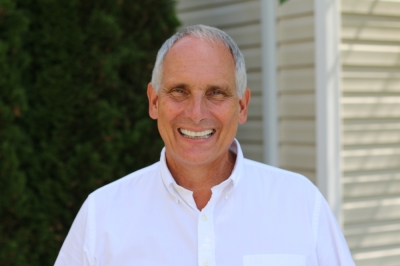 "When the opportunity for that first work day came, people rallied and communicated to the kids that they are really worth it," Jacob told CP. "That is one of the things that has been so exciting for us to see is that it has led to a renaissance of the school and the community."
Jacob commented that he didn't expect more than a couple hundred people to show up for the clean-up day, but was surprised to see that over 1,500 of the church's 2,000 congregants showed up with their own tools, paintbrushes and wheelbarrows to help make the school beautiful again.
Due to the success of the clean-up day, the school's faculty continued to invite SouthLake back to help them tackle other pressing needs.
The church would go on to set up a "clothes closet," where students could come take any of the donated clothes that they needed. The church also provided food for students who had gone hungry for days, and provided hygiene products. Similarly, church members went to each academic department to ask what other needs they could fulfill for teachers and their students.
"The clean-up day went so well, the school told us that it was about a $250,000 benefit to the school. That was there evaluation. They just kept inviting us in. The needs were so great," Jacob said. "We just filled gaps and met needs and they kept inviting us in to do that to the point where they invited us to have a staff person with an office in the school to help coordinate volunteers."
As the school gave the church permission to set up its own office on campus, their involvement continued to grow. With so many students in the school being teenage mothers and fathers, the school set up a childcare facility, where a church member would watch their children free of charge in order to encourage teen parents to pursue their education.
"There is a fear there that these church people are going to come in and evangelzie and get all your kids and your staff saved," Roosevelt Principal Charlene Williams said about their partnership in the documentary "DIVIDED."
"SouthLake's approach is more of a 'Let me show you through my works, through my actions, what love really is,'" she added.
Members of the church were soon participating in everything from mentoring the kids, providing them with speech and job interview lessons, and even coaching the school's winless football team.
Neil Lomax, a SouthLake Church member and former all-pro NFL quarterback for the then-St. Louis Cardinals, volunteered to be an assistant coach for the school's football team, which hadn't won a game in over two years.
Along with head coach Christian Swain, the football team went from being a winless joke to a team that made the playoffs in the last two years and has restored the community's pride in the high school.
Jacob believes the church's involvement in helping restore the community's support for the school also led private businesses to start chipping in to help revitalize key athletics infrastructure.
"I think what happened is the church was able to be a catalyst for others to come in, businesses to come in," Jacob said. "Nike came on board once they saw the momentum and said, 'We can build a [turf] football field,' and they did. Then another business came in and built a track, the best track in the Portland area. It just really rallied the community around the common good of the kids."
Members of SouthLake Church did more than just turn the athletics program around, they also inspired an academic revival in the school.
Last year, Roosevelt had the highest graduation rate increase in the state of Oregon, Jacob told CP, adding that Portland will soon be breaking ground to construct the new $70-million Roosevelt High School.
Although many secular critics might find the church's involvement in the school to be a severe violation of the separation of church and state, Jacob said that the church and school have seen little secularist backlash from their partnership.
Jacob noted that Portland school district's superintendent is completely on board with their involvement with the students and faculty, and has encouraged other churches to do the same. He also mentioned that there are over 225 churches in the Portland area that are now partnering with public schools.
SouthLake Church is the subject of a recently released documentary titled "UNDIVIDED," which outlines how the church helped Roosevelt High School transform its culture. A national movement called #EverySchoolMatters has also been started, and encourages all of America's 300,000 churches to partner with the nation's 100,000 public schools.
Jacob said there are over 100 churches in 20 other cities across the nation that have begun partnering with public schools. He also emphasized that the movement's goal is to get at least 10,000 churches to begin partnering with public schools within the next five years.
"It's growing rapidly. The key is churches going in without an agenda. That's really, really important. When we do, we do it well. That's when its amazing how the partnership can go forward," Jacob explained.
"Churches are coming on board around the country and our schools are desperately searching for solutions and waiting for Super Man. Not that the church is necessarily Super Man, but I think we can play a huge role because there are a lot of common values that people are looking for in our schools to try and benefit our children."
Jacob added that although the church's efforts are focused on the school and its students, the effects of the church's efforts spill over into the community.
"Schools are such a hub of their communities. That is what we have seen, is that it really ends with touching the whole community around that school and the families that that school serves," he said. "There has been something to the church's ability to come in and say: 'These kids are worth it. They are worth the investment.' It has really rallied people and really multiplied. It does impact the communities."