Gateway Church Confirms It Will Cut Staff by 10-15% for Future Expansion, Support Ministries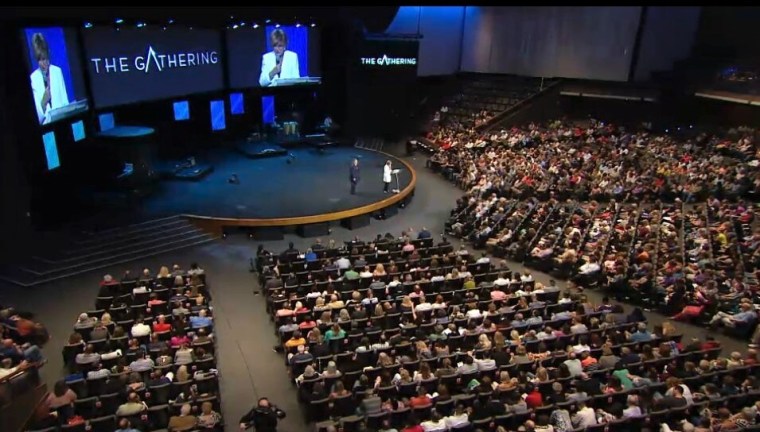 Gateway Church recently announced that it will be cutting 10 to 15 percent of its staff following an internal analysis of their ministries.
The multisite Texas megachurch which had an average weekly worship attendance of 30,000 last year provided The Christian Post with a statement regarding the matter.
"In order to continue as a healthy church and to facilitate this continued local growth and global influence, we have spent months reevaluating all of our processes, systems, ministries, people, and services, and we have found it necessary to prune some areas in order to facilitate new growth for future expansion," read the statement.
"In summary, we are reducing expenses as well as staff by 10–15 percent and refining processes and developing new tools to continue our growth to better serve our congregation, our community, and our support of many other churches and nonprofit ministries."
The statement also said that in order carry out its extensive operations, Gateway Church "requires hundreds of staff and thousands of volunteers actively engaged in ministry work."
The Fort Worth Star-Telegram newspaper reported on the pending staff cuts on Thursday, adding that there are little additional details regarding the move.
"It is not clear if the layoffs will come from all campuses and how many employees will lose their jobs," reported the Star-Telegram.
Founded by pastor and best-selling author Robert Morris in 2000, Gateway Church has six locations around the Dallas/Fort Worth Metroplex and boasts a membership of approximately 39,000 people.
"At Gateway, our weekend services are an opportunity for you to connect with God as well as other believers in a casual, inviting atmosphere. Our services include contemporary worship, a relevant message, and a time of ministry and prayer," noted its website.
News of the staff cuts come as Gateway Church readies to join other churches in the Dallas/Fort Worth area to observe the annual National Day of Prayer early next month.
"Make plans to join with the members and pastors of other Southlake area churches for this powerful night of prayer and worship! We're uniting with millions of believers in our country to cry out to God," announced Gateway Church online.