Gay Coffee Shop Owner Kicks Christians Out, Goes on Vulgar Rant About Things He'd Do to Jesus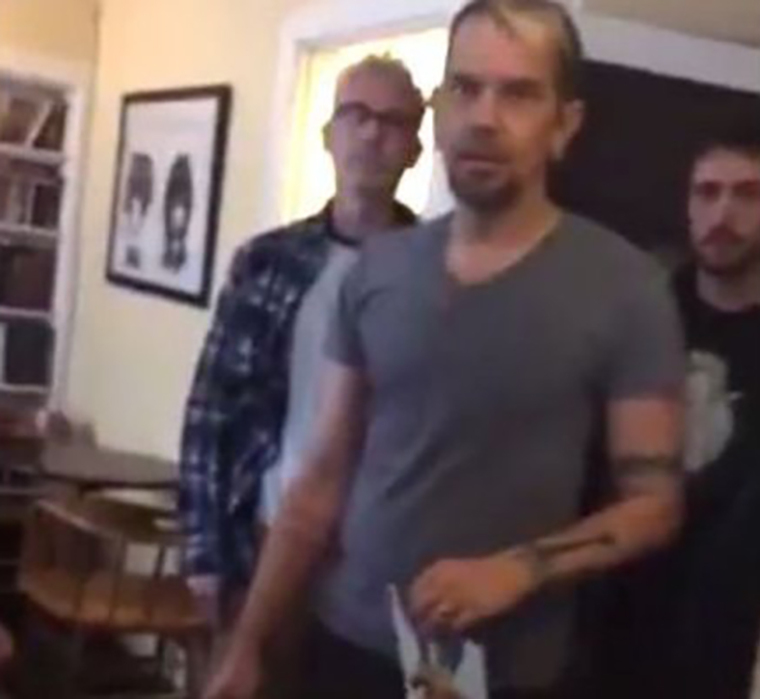 A gay coffee shop owner in Seattle, Washington, evicted a group of Christians from his cafe after he came to know that they had evangelized on the streets prior to coming to his shop for a coffee break. The owner also went on a vulgar rant against Jesus, which was caught on video.
The Christians, who were affiliated with the pro-life group Abolish Human Abortion, had been distributing gospel pamphlets and anti-abortion material in the city and decided to visit Bedlam Coffee for drinks. Sometime during their break, owner Ben Borgman confronted the group and shouted, "You have to leave," The Liberator reported.
"We had nothing on us, we weren't distributing anything," one of the Christians, Caytie Davis, was quoted as saying about the incident last week. "We bought coffee and went upstairs."
Borgman continued to demand that they leave and showed them a pamphlet he had found. "None of us had dropped anything in the store," Davis said. "This offends me," Borgman was quoted as saying to the Christians.
"So you're not willing to tolerate our presence?" another Christian, Jonathan Sutherland, asked.
"Will you tolerate my presence?" Borgman responded. Sutherland told him they would. The owner then said, "If I go get my boyfriend and (expletive) him in the (expletive) right here you're going to tolerate that?"
"Well, we don't want to watch that," said another Christian, Caleb Head. "Well then I don't have to (expletive) tolerate this! Leave! All of you. Tell all your (expletive) friends, don't (expletive) come here," Borgman said.
While leaving, Davis told him, "Just know that Christ can save you from that lifestyle." Borgman replied, "I'm not going to be saved by anything. I'd (expletive) Christ in the (expletive). OK? He's hot."
The Christians said they do not wish any harm to come to the coffee shop owners.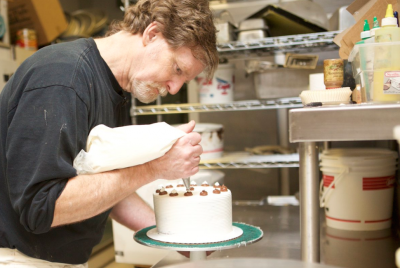 However, several Christian owners are facing lawsuits from same-sex couples for refusing services to them because of their conscience.
Last month, Colorado baker Jack Phillips and Washington florist Barronelle Stutzman joined other Christian business owners at a religious liberty panel organized by The Heritage Foundation, and revealed their major concerns, including death threats and potential loss of their life's work, as they battle against lawsuits from same-sex couples.
Gay couples have "every right to live the way they believe," said Stutzman during the discussion, adding that Christian business owners are also asking for the same freedom.
Stutzman, who lost a court case earlier this year after she declined to provide flowers for a gay couple's wedding and has appealed to the U.S. Supreme Court, revealed that she stands in danger of losing her entire life savings if she loses her battle against Robert Ingersoll and Curt Freed, who sued her in 2013. She had been friends with the men and provided flower arrangements for them on other occasions, but didn't want to participate in their same-sex wedding ceremony.
Phillips recalled, "Somebody called one day to say that he was on his way and he was going to come shoot me in the head." He lost a court case after he turned down a request for a wedding cake from a same-sex couple in 2012.
Phillips said that his great concern was for his daughter and her 4-year-old child, whom he called, urging them to stay locked indoors until police took care of the situation.