Satanic Temple Demands Christian Bakers Make Cakes 'for Satan'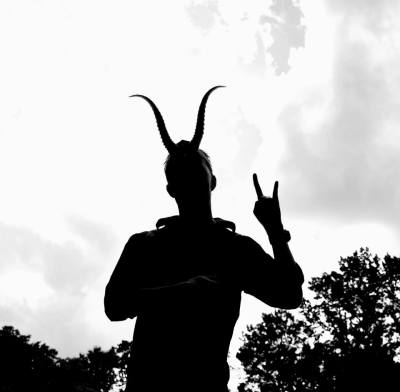 The Satanic Temple is urging its followers to target Christian bakers opposed to working gay weddings by demanding they make cakes for "for Satan."
Lucien Greaves, co-founder and spokesperson for The Satanic Temple, argued in a patheos blog called "According to Matthew" on Tuesday that Christian business owners are discriminating against gay people for refusing to serve gay weddings.
He expressed fears that since sexual orientation is not a protected class under the Civil Rights Act of 1964, religious business owners might start winning cases at the U.S. Supreme Court.
"For this reason, The Satanic Temple has announced a plan for those who feel alienated or oppressed by the privileged status that religion holds over sexual orientation: Request your homophobic baker make a cake for Satan," Greaves wrote.
In an interview with the Daily Caller News Foundation on Thursday he suggested that if evangelical Christians choose to not work same-sex weddings, "then other people should be allowed to deny them services as well."
"I think that's a legally tenable option. It's not a very socially tenable option. We've already gone over this in the Jim Crow era, I think we came up with a kind of social contract that if you're going to run a business and provide services to the public that you need to act within the boundaries of what is within accepted social behavior, regardless of your own religion or whatever else," Greaves said.
One of the main cases going before the Supreme Court this fall concerns Colorado cake artist Jack Phillips of Masterpiece Cakeshop.
Phillips is attempting to overturn a Colorado Civil Rights Commission decision in 2014 that found him guilty of discriminating against same-sex couple Dave Mullins and Charlie Craig in 2012, when he refused to make a cake for their wedding.
Alliance Defending Freedom lawyers representing the cake artist filed their opening brief at the Supreme Court at the end of August.
"Tolerance should be a two-way street. Phillips gladly serves anyone who walks into his store, but as is customary practice for many artists, he declines opportunities to design for a variety of events and messages that conflict with his deeply held beliefs. In this case, Jack told the couple suing him he'd sell them anything in the store but just couldn't design a custom cake celebrating their wedding because of his Christian faith," said ADF Senior Counsel Kristen Waggoner at the time.
"The First Amendment protects Jack's right to create artistic expression that is consistent with his core convictions. Individuals can support both same-sex marriage and Jack, and people should have the right to disagree on critical matters of conscience."
Phillips has explained that he still serves gay customers but does not serve gay weddings, and recently shared that he has received some serious death threats over the case.
"Somebody called one day to say that he was on his way and he was going to come shoot me in the head," he said at a panel discussion organized by The Heritage Foundation earlier in September.
The baker said in an emotional speech that his main concern was for his daughter and her 4-year-old child.
He gave them a call and urged them to stay locked indoors until police took care of the situation.
Authorities were unable to trace the phone call, however, and Phillips said that was "the way things went for weeks."