Gay Journalist 'Horrified' Court Ruling Forces Christian Bakers to Bake Gay Marriage Cakes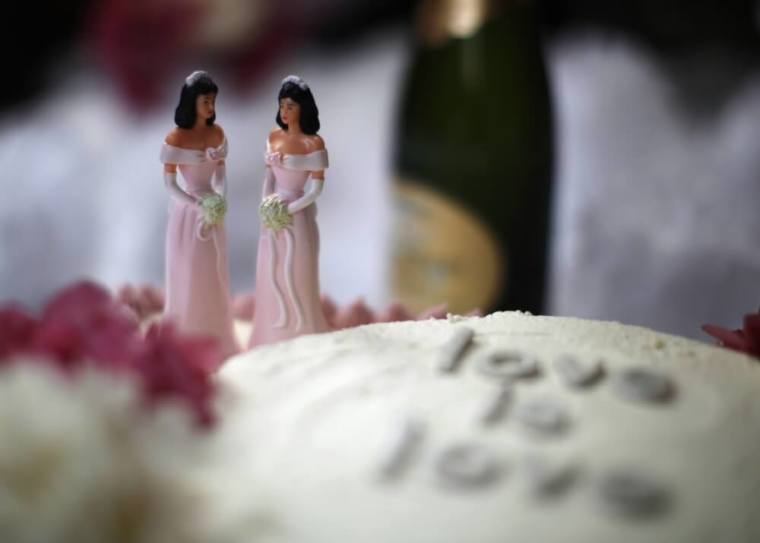 A gay journalist in the U.K. is speaking out against an appeals court in Ireland that ruled Christian bakers must compromise their religious convictions on marriage and make cakes that display pro-gay marriage messages.
As previously reported, a three-judge appeals court ruled earlier this week that Daniel and Amy McArthur, the owners of Ashers Bakery in Belfast, were not legally entitled to refuse to bake a cake for gay activist Gareth Lee, who wanted them to bake a cake with the slogan "Support Gay Marriage" scrawled on the top.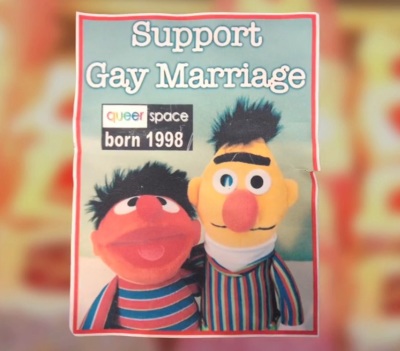 Although the bakers had served Lee before, they could not comply with his cake request because doing so would have forced them to not only agree with an opposing political point of view but also force them to go against their religious convictions that marriage is a union between one man and one woman.
Looking to overturn a previous Belfast County Court ruling, the McArthurs appealed only to have the three-judge panel rule on Monday that they discriminated on the basis of sexual orientation. Even though the court acknowledged that Lee's sexual orientation wasn't the reason the bakers declined his order, the court ruled that the business owners do not have the right to decline service because they disagree with a customer's requested political messaging.
The bakers are now liable to pay Lee £500, or about $608, unless they win upon appealing to the U.K. Supreme Court.
In response, Neil Midgley, a gay journalist with The Telegraph, penned an op-ed in which he was highly critical of the court's ruling, which he says gives gays and lesbians the right to "force a devout Christian" to bake them a cake.
"I am a gay man. I support equality under the law for people of all sexual and gender inclinations. More to the point, I love cake. Nonetheless, I'm siding with the Christians," Midgley said in an op-ed published Oct. 24. "This gay plaintiff is wrong; the law is wrong. Nobody should be forced by law to bake anybody else a cake. Ever."
Midgley asserted that there are "serious democratic and political principles" that are entangled in the case.
"Before I get on my high horse, though, I want to take a moment to point out just how plainly ridiculous this case is," he asserted.
Midgley listed the timeline of the case, noting that U.K. taxpayers funded Lee's case against the McArthurs through the Equality Commission for Northern Ireland.
"Imagine how all this time and money could be better spent. Are there no gay teenagers in Belfast who are being bullied at school? No gay adults with substance abuse problems stemming from the shame that was drummed into them by Christian parents? No Ulster churches, even, with leaking roofs?" Midgley asked. "All of them might welcome a little help. But no. This money and effort was all poured into a squabble about a cake."
"Despite the absurdity, though, this case raises some important political and democratic principles," he continued. "In a properly functioning democracy, everyone is entitled to equal treatment under the law – particularly in matters where the state itself is involved. During my adult life, English law has equalized the age of consent, established civil partnerships and, ultimately, recognized gay marriage."
Midgley notes that all of the reforms he listed were able to be achieved because of the freedom of speech and freedom of expression.
"We persuaded our families, our friends and our legislators to change their hearts and minds. We persuaded them by the force of our arguments — not by the force of law," Midgley wrote. "Having won these political battles by exercising our own political freedoms, then, it is ironic that many gays are so keen to deny similar freedoms to Christians (or anyone else who disagrees with the gay agenda). George Orwell envisaged thought police in "Nineteen Eighty-Four" – what, I wonder, would he have made of the cake courts?"
Midgley suggested that it is somewhat of a double standard for the LGBT community to get behind the government's pardoning of thousands of gay men who were convicted of sex offenses at a time when it was illegal to have sex with other men but not stand for the right of Christians stand for their values.
"If gay men today welcome the pardon for [World War II code-breaker Alan] Turing and many others, why don't they support the Christian bakers, too?" Midgley asks. "Surely there is no difference in principle between Turing and the McArthurs: both are outliers, at odds with the mainstream, trying quietly to live their lives in accordance with their beliefs, their consciences and their inclinations?"
Midgley argues that Lee, his attorneys at the Equality Commission for Northern Ireland and the Labour Party have overlooked the principle that "no prevailing political consensus should ever deny a minority, even a minority of two bakers in Belfast, the right to disagree with it."
"I don't want any business to discriminate against gay people. I wish the McArthurs would abandon their silly religious views and bake cakes for everyone," Midgley wrote. "But freedom of religion must surely be respected alongside freedom of sexuality and, as a gay man, I vehemently support the Christian bakers' right not to bake pro-gay cakes."
"Because one day, the prevailing political consensus may change again. Our lawmakers may once again be tempted to turn against gay people," he added. "And on that day, I hope the Christian bakers will stand by me in my fight to protect fundamental freedoms that transcend any cake, any religion and any daft law."