Gay Marriage Is a Symptom, Not a Cause
One of my daughters is traveling to Germany this summer for school. In order to get there, my ex-husband and I are splitting the cost to pay for her flight. He's giving her 60K frequent flyer miles, and I'm paying a large chunk of the balance with cash.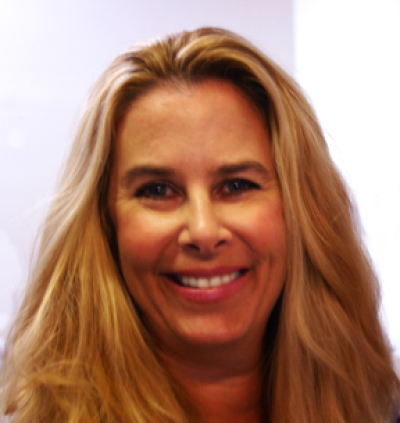 He and I don't speak. But once in a blue moon I'll send him a positive text message to check in to see how he's doing. He normally does not respond. Yesterday I sent him the following text message:
"Thanks for giving all those miles to Rebecca. That was really generous."
A few minutes later he replied:
"It is what I've always done for my kids. But I can understand why you would think it was some unusual act of generosity."
Bridges obviously won't be mended soon. I write this post not to discuss him, but to point something else out. Notice how he said, "… my kids." That caught my eye.
We live in a culture where an individual believes that his kids are HIS KIDS, even when speaking about them to their own mother. In other words, we believe that it's perfectly acceptable to discard a child's other parent. We've been doing it for decades under the following names:
Divorce and its corollary, remarriage

Single parenthood

Anonymous gamete donation

Cohabitation
For decades, if a particular mom or dad does not feel like dealing with the child's opposite sex parent, our culture and legal system have been saying, "That's A-OK. Love and freedom triumph!"
Given that we've accepted all of this, it is perfectly consistent that nationwide we are getting ready to codify the next step: gay marriage. After all, from the child's perspective gay marriage is not very much different than what we've already been doing.
Consider that gay marriage is our way of saying that moms and dads do not matter. I hope that sounds familiar. It's what our culture, and many of us individually, have been saying for decades. Now SCOTUS is getting ready to codify it by mandating the removal of sex differences in marriage policy.
Have you ever been fishing? I've been a few times. I know that getting too much slack in the line is not a good thing. You need the right amount of tension in the line.
I think we have too much slack in the line, so to speak, on the marriage issue. For decades, in the name of freedom and love we have said that it's A-OK for parents to discard a child's mom or dad. We have not done an adequate job speaking out about all of the prior devaluations of marriage that have already happened. I am not the only one who believes this. Consider this quote from the Idaho Supreme Court in its decision to legalize gay marriage in 2014:
"If defendants really wished to ensure that as many children as possible had married parents, they would do well to rescind the right to no-fault divorce, or to divorce altogether. Neither has done so. Such reforms might face constitutional difficulties of their own, but they would at least further the states' asserted interest in solidifying marriage. Likewise, if Idaho and Nevada want to increase the percentage of children being raised by their two biological parents, they might do better to ban assisted reproduction using donor sperm or eggs, gestational surrogacy, and adoption, by both opposite-sex and same-sex couples, as well as by single people. Neither state does."
I am not saying I agree with every single nuance in that quote, because I do not, but it raises good points. Whoever wrote it is saying, "You've got too much slack in the line."
We've got so much slack in the line that the fish is going to get away—I believe we are going to lose at SCOTUS this summer. But on the plus side, once marriage has been redefined nationwide I believe more and more people will be willing to take a cold, hard look at how we got there. I think that they will find that gay marriage is a symptom of something gone wrong, not the cause.
Jennifer Thieme Johnson is the associate director at the Ruth Institute.