Ga. Senate Passes Bill Exempting Faith-Based Adoption Agencies From Working With Gay Couples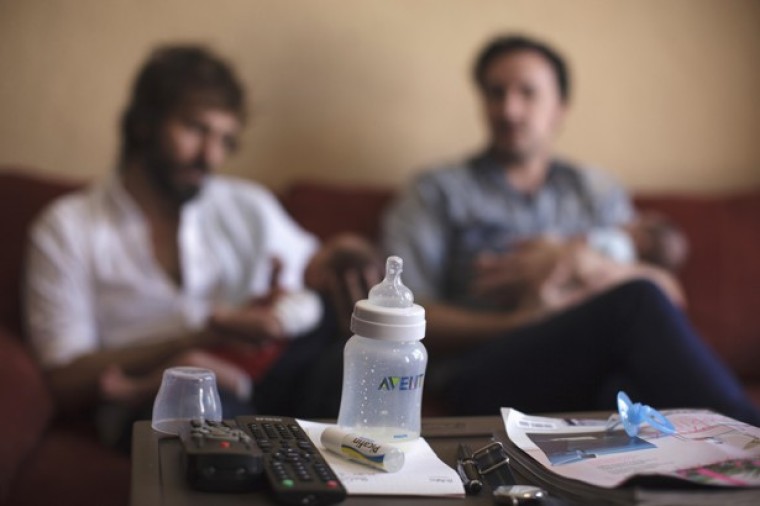 Georgia's state senate has passed a bill that if enacted would exempt faith-based adoption agencies from being compelled to place orphans with same-sex couples if it goes against their religious beliefs.
The Georgia Senate voted last Friday to pass the Republican-sponsored Senate Bill 375 in a vote of 35-19 in which all Democrat Senators voted nay.
Also called the "Keep Faith in Adoption and Foster Care Act," SB 375 would amend the Official Code of Georgia Annotated to allow religious adoption agencies to refuse to provide services that contradict their beliefs.
The bill doesn't prevent gay couples from adopting. It notes that should a faith-based agency refuse to accept a referral, the state will "immediately refer those services to another child-placing agency." 
"The General Assembly finds that child-placing agencies have the right to provide services in accordance with the agencies' sincerely held religious beliefs," reads SB 375 in part.
State Senator William T. Ligon, Jr., chief sponsor for SB 375, told a member of the Georgia Baptist Public Affairs Representative at the Capitol that he believed the bill could serve as a future defense for any faith-based organization wanting to do business with the state. 
"... this law will give them the certainty they need and the assurance that they are not going to be put out of business, that they are not going to be found in breach of contract," stated Sen. Ligon. 
Critics of the bill have claimed that it will advance discrimination against same-sex couples, with Marty Rouse of the Human Rights Campaign saying the bill solves a "fake problem."
"It creates an unnecessary hardship for potential LGBTQ adoptive or foster parents in Georgia and primarily harms the children looking for a loving home," said Rouse in a statement released last Friday.
"It's unfortunate that leaders are focusing on this bill, instead of concrete ways to improve the child welfare system in Georgia. We ask the Georgia House of Representatives to reject this bill."
In recent years, some states have enacted laws that require all adoption agencies to refer children to same-sex households, even if this contradicts their faith-based moral objections, which has compelled some adoption agencies to stop providing services in those states.
For example, in 2011 three Catholic dioceses in Illinois ended their partnership with the state in response to a civil unions law passed earlier that year mandating that same-sex couples be included in their program.
Georgia's religious liberty adoption bill bears a resemblance to legislation that was signed into law last year in Texas by Governor Greg Abbott.
Known as HB 3859, the bill exempted faith-based agencies from overseeing adoptions that conflicted with their convictions while charging the state to find a "secondary child welfare services provider" who would oversee the referral.
With its passage in the state Senate, SB 375 will next go Georgia's Republican-dominated House of Representatives. 
In March, 2017, Republican Governor Nathan Deal said he opposed a similar measure in a previous bill. In 2016, he vetoed a bill aimed at protecting clergy from being forced to perform same-sex marriages.