Give Me That Old-Time 'Fiscal' Religion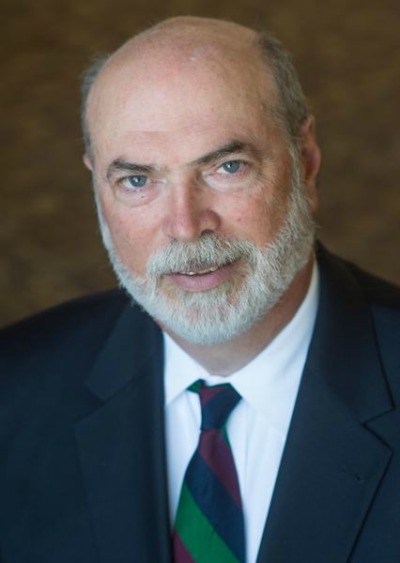 A temporary timeout was called this week in the on-going Greek debt tragedy. Euro-zone officials and Greek politicians agreed on Friday to a four month extension of the default deadline to give themselves more time to find a solution to the intractable problem that the Greek government owes more debt than it can pay back. This exercise in can-kicking spurred me to read the 1977 book, Democracy in Deficit, by Nobel Laureate James M. Buchanan and Richard E. Wagner. I'm interested in their insights into how western democracies have gotten themselves into so much debt, and if they see a possible path out of the woods. I'm only five chapters into the book, with seven to go. But already, the authors have revealed the complete change in the mindset of western society wrought by the economic ideas of Lord Keynes.
Buchanan and Wagner describe the mindset of the public, including government officials, prior to the ascendancy of Keynesian economics. They call it the Old-Time Fiscal Religion, an appropriate description for the commonly held and faithfully adhered to principles of public finance, prior to the Keynesian revolution. As they briefly describe the old "fiscal constitution", it had three main principles.
First, frugality in public finance was considered a virtue, and profligacy was not. Calvin Coolidge was our last truly frugal President, although President Eisenhower might qualify as frugal (there were three years of budget surplus in his eight years in office) when compared to the record of Presidents since he left office.
Second, public budgets were expected to be balanced, if not in surplus. There could be deficits in times of extraordinary circumstances, but these were followed by years of surpluses to pay off the prior deficits. This was the pattern, for example, following each war up to World War II. Large deficits and continuing deficits were seen as a sign of fiscal recklessness and irresponsibility on the part of the leaders of the country.
Third, there was an understanding that public finance should be conducted along the same lines as sound business practices. If there was a large debt issue to finance a public project, then a sinking fund should be established to pay off the debt. Knut Wicksell, the Swedish economist, expounded the principle that in order for the public to make a rational decision on the wisdom of a particular public policy, it must be presented with the corresponding tax bill.
It is hardly necessary to go into many examples of how far we have strayed from the Old-Time Fiscal Religion. "Cash for Clunkers" and Solyndra can hardly be categorized as frugal. In the 54 years since the last Eisenhower surplus (in 1960), there have been only five years without a budget deficit. Four of them came during the Clinton/Gingrich years after the Contract with America, which promised fiscal restraint. Congress does not make any attempt to show the public the true cost of spending programs; quite the opposite. Congress refuses to fix Social Security or Medicare. The public has no idea what these programs really cost. The full burden of taxes to pay for Obamacare really kick in after 2016. By then the spending program will be established, and very difficult to change. Every war since Korea was funded by debt. And on and on, with countless examples of routine public finance actions that violate the principles of the old-time fiscal religion.
The public has but a mild sense that there is anything amiss with public finance. The Federal Reserve has been buying up government debt and suppressing interest rates, so the negative impact of our burgeoning debt on budget priorities is yet to be felt by the public. The consequences of past deficit spending are still pending, but they will eventually be felt in military budget cuts, in cutbacks to Social Security and elsewhere. Our leaders and loud voices among certain economists have proclaimed that "deficits don't matter", a quote that surely must haunt Vice President Cheney. But time is running out on Keynesian deficit spending strategies. The United States, like Greece, is also reaching the point that David Stockman calls "Peak Debt". There is little borrowing capacity left for deficits.
That is why a sound resolution of the Greece debt crisis is important to us too. Greece is a political economics lesson that deficits really do matter. Profligacy in public spending is not virtuous. Voters get really angry when the tax bill is finally delivered, especially when it is delivered from creditors outside the country. Europe and Greece are in a tough situation. We hope they find a real solution in the next four months. Let's learn from their pain and return to the old-time religion of fiscal prudence in public finance.