Glen Campbell's Painful Decline with Alzheimer's Documented in 'I'll Be Me:' Star's Wife Opens Up About Heartbreak and Struggle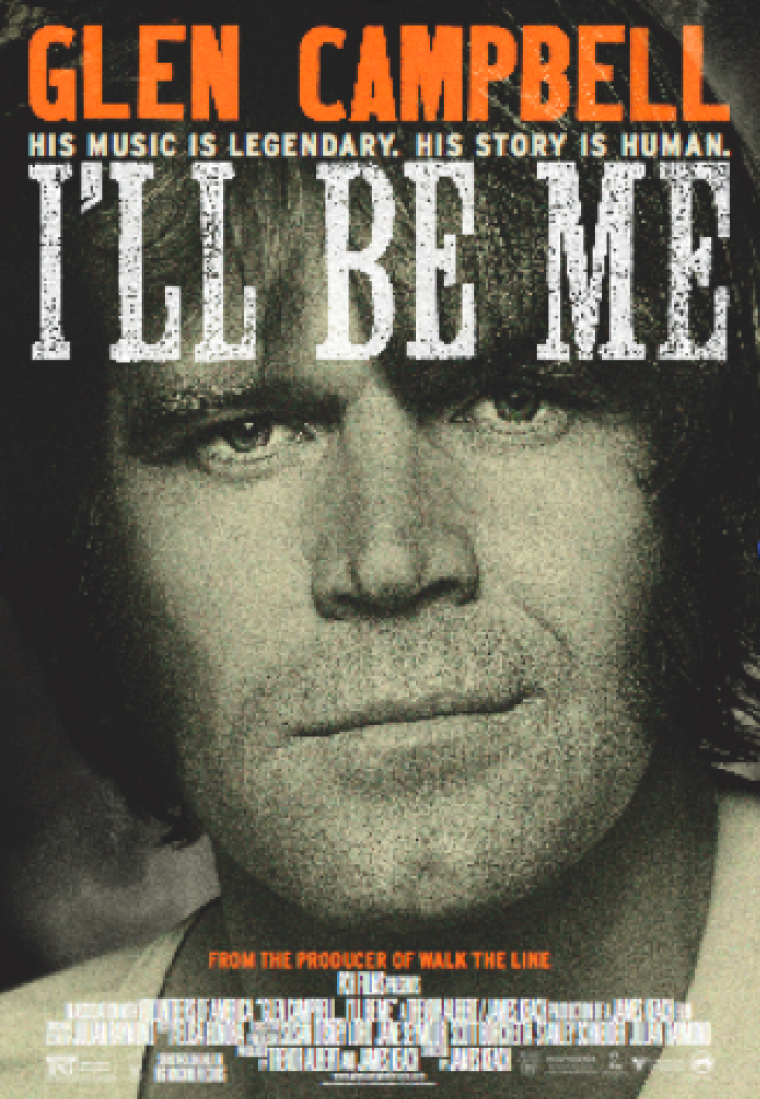 In an extraordinary look at one of country music's biggest stars, the documentary "I'll Be Me" follows Glen Campbell and his family as they cope with the singer's Alzheimer's diagnosis.
Campbell, best known for his hit songs "Rhinestone Cowboy," "Galveston" and "Wichita Lineman," has released 70 albums during his 50-year career in show business, which also includes a supporting role in the original "True Grit" film. However, just as Campbell was preparing to release his 61st album "Ghost on the Canvas" in 2011, it was revealed that the 78-year-old country music legend was suffering from Alzheimer's disease.
Fortunately, Campbell and his wife of almost 30 years, Kim, made the best of what could have ended his career. Instead of going into hiding, the Campbell family decided to not only embark on a "Goodbye Tour," but allowed filmmaker James Keach to chronicle Campbell's life as his dementia worsened as featured in "I'll Be Me." Speaking to The Christian Post, Kim explained her hope that the revealing film raises awareness of Alzheimer's, including its effects on both patients and caregivers.
"My number one hope is, I hope it helps so many millions of people's families that experience this," Campbell said. "There is nothing to be ashamed of. When you get to the later stages you want to protect your dignity, but stay out there as long as you can, safely, with a team of support. Families need to come together and support that patient. And caregivers need so much support. Take care of yourself, reach out. Also, music is good therapy, and humor."
Discussing the common thread of shame involved with Alzheimer's, Campbell credited her husband for his willingness to expose his difficulties in "I'll Be Me."
"When people lose their mind, they also lose their dignity," Kim detailed. "They lose the ability to remember social graces ... what's appropriate, what's not appropriate. They are diagnosed and they go into hiding. And that's really what's so brave about Glen, [he said] 'I've been diagnosed, I'm going to continue to live my life and do what I want to do, what I was born to do, and just be me.'"
In addition to shedding light on the disease that affects over five million Americans of all ages, Campbell said "I'll Be Me" helped her husband. Despite his deteriorating mental health, the singer was able to perform and respond to the adoring crowds while on the 151 stops for his "Goodbye Tour." Moreover, as documented in "I'll Be Me," the singer displayed random and brief spurts of clarity but also experienced confusion, frustration, and even fits of anger.
Today, the "Goodbye Tour" has wrapped, and Campbell resides at a memory care facility near his family. Although the singer was married three times before, Kim has remained his biggest supporter, and he still remembers who she is during her daily visits. Nevertheless, caring for her husband as he declines further and further into dementia is leaving a trail of pain and heartache for Kim, who is 23 years younger than Campbell.
"I wake up completely depressed and I go to bed completely depressed every night, heartbroken, but in between, I make a conscious decision that I am going to be a blessing," the former Radio City Music Hall "Rockette" told CP before citing her strong faith.
"I say, 'I am going to find a way to be a blessing to someone today, especially my husband,'" she continued. "I'm gonna stay positive, I'm gonna rejoice because this is a day the Lord has made, and I start counting my blessings; I've got three beautiful children, [and] I try to take care of myself."
Furthermore, Campbell relies on her faith more than ever after being thrust into the spotlight on behalf of her superstar husband.
"I was nervous about speaking publicly," she confessed to CP. "I am kind of shy, I always stood in the background while Glen was out there, and now I am talking about the film. I am trusting the Lord to put the right words in my mouth and praying about it when I do go out, hoping that I can say something to encourage one of the millions going through this."
While Kim can no longer share memories with her husband, the pair still share a bond strengthened by faith. Although the moments of clarity are growing fewer and further between for Glen, whose language skills are almost entirely depleted, the singer still tells Kim "I love you" and thanks God.
"He gets teary eyed and says 'I love you; we are so blessed,'" Kim revealed. "He's lost his language skills so it's a gift from God."
Arriving just in time for Alzheimer's Awareness Month in Nov., "I'll Be Me" opens in theaters in New York, Nashville, and several other cities on Friday, Oct. 24, followed by a national release to more than 50 cities.
Watch the trailer for "I'll Be Me" here.