Global Cooling? Why We Need Politics Out of Climate Change Science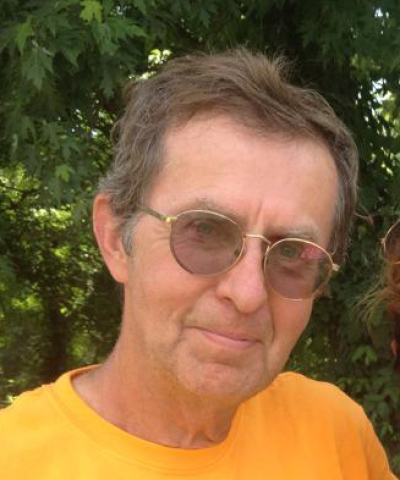 Those of you who were alive in the 70's may remember articles in Time Magazine warning the world about an impending ice age. 
That seems ludicrous after three decades of concerted effort to convince everyone that global warming is upon us and that we and our technology are the cause. It's almost as if powerful elites decided that climate alarmism by itself served no purpose unless a class of people, such as wealthy industrialists, could be blamed. And so, they theorize that wealthy petroleum energy capitalists are affecting the environment with CO2-induced warming at the expense of the common man, and those evil industrialists must be stopped.
But now, according to an article at news.com.au, the mini-ice age is making a resurgence. Meteorologist and respected solar observer Paul Dorian raised the alarm in his latest report, which has led some to change the predictions from global warming to global cooling.
"For the second time this month, the sun has gone completely blank," Mr. Dorian says. "The blank sun is a sign that the next solar minimum is approaching and there will be an increasing number of spotless days over the next few years. The next solar minimum phase is expected to take place around 2019 or 2020."
The article goes on to report that the "current solar cycle is the 24th since 1755 when extensive recording of solar sunspot activity began and is the weakest in more than a century with the fewest sunspots since cycle 14 peaked in February 1906."
Given that the sun is the main driver of all weather and climate, the sinister-sounding "blankness" to which Mr. Dorian refers has some experts predicting a "Maunder Minimum" phase similar to one which began in 1645 which is referred to as the "Little Ice Age". The Maunder Minimum, named after solar astronomer Edward Maunder, lasted for a brutal 70 years and was so cold the River Thames froze over. You might remember those Charles Dickens images of a snow-covered London just a couple of centuries ago.
The article illustrates yet another problem with the concept of scientific consensus regarding global climate. Scientists are a multi-disciplinary community of people studying issues from diverse viewpoints. Solar scientists monitor a very different set of factors than do atmospheric scientists. The potential warming effects by human activity affecting the biosphere may be completely dwarfed by changes in heat and magnetic wind from the sun that solar scientists study.
The sun is the main driver of earth's temperature. Earth would be a lifeless, cold object without it. Furthermore, scientists studying the sun's effect on temperature can study other planets as a kind of "control" group, observing that other planets are warming during the same periods that warming is observed on earth and recognizing that warming on those other planets is clearly not related to human activity.
Cornwall Alliance contributor, Vijay Jayaraj, recently reported that another group of scientists, those who study the weather effects of ocean currents, are also predicting global cooling.
He writes, "The latest temperature records indicate a massive drop in the global temperature levels during the past two months, helped by the receding El Niño and the fast-approaching La Niña. In fact, the 2-month drop of 0.37˚ C (0.67˚ F) in global average temperature May–June was the second largest in 37 years of recorded history."
The implication is that the unusual warmth of the previous five months was the short term effect of an unusually strong El Niño, not the continuation of long-term, human-induced global warming. This is yet another branch of science that seems to be at odds with global warming advocates. Nevertheless, we are left wondering whether these insights from two different branches of science represent a break from the climate change "consensus" or are merely providing cover for the observed reality that global warming seems to have stalled.
The controversy among scientists doesn't stop at mere observation, but extends to recommendations about what actions we humans might take.
For example, advocates of renewable energy have come under fire from naturalists because of high incidences of bird deaths associated with wind turbines. It's hard to argue for renewable energy technology to save the environment when its use shreds the creatures that live in the environment.
Managing the earth's climate and ecology is a study in unintended consequences due to the complex interaction between physical forces and biological factors. Climate is too complex for mere humans to manage properly. Calls to do so reminds me of economic socialism, whose advocates and practitioners invariably fail to account for the interaction of supply and demand and the unpredictability of human nature and motivations operating in an economy. They can often see trends and tendencies, but only enough to fool them into thinking they can always make the right management decisions, or even know what needs to be managed.
So that brings us back to global cooling. Maybe the global warming alarmists have it backwards and need to encourage human activity that raises temperatures as a way to mitigate against the cooling effect of the solar minimum!
I am being facetious of course!
What's really needed is to take the emotion and politics out of the climate change issue and replace it with actual good science. Bring together space scientists and atmospheric, oceanic, geologic, and other scientists to share their findings — including their disagreements — with a confused and polarized public.
Unfortunately, as long as money and power are in the equation, we may not get to good science for a time. We must therefore remain reasonably skeptical of climate-change claims. As both scientists and consumers of scientific reporting, we must recognize that the overall picture is unsettled and that we must not allow political advocacy to censor any views or steer our judgment. I find the Cornwall Alliance one of the best sources of objective science reporting related to climate change while advocating responsible stewardship of the environment from a Biblical perspective.
Bill Mundhausen is the Director of The Orion Center—an organization offering quality science education to rural communities with an emphasis on the foundational place of the Bible in science, society, and individual life. He also serves as a Contributing Writer for the Cornwall Alliance for the Stewardship of Creation.