'God Bless America' Morning Announcement at Florida School Deemed a 'Constitutional Violation' by Atheist Group; Student Forced to Drop Phrase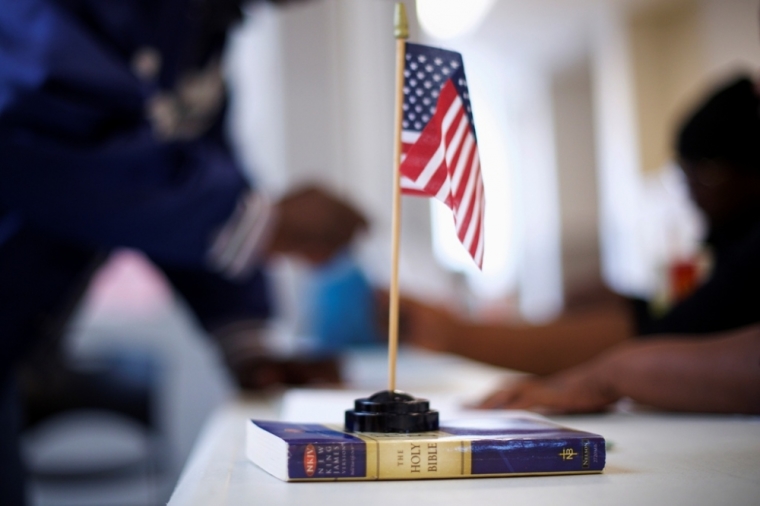 A legal law group representing atheist students in Florida has said that a daily morning announcement at Yulle High School which includes the statement "God bless America" is a constitutional violation. The school has, in turn, agreed make the student who added the phrase on his own accord to stop saying it.
"Students at Yulee High are free to express their beliefs all day long, but not during the school announcement. This student deviated from the script and has been instructed (not to) deviate from the script; he is a good student and he meant no harm," said Nassau County schools spokesperson Sheryl Wood in a reply earlier this week, according to USA Today.
The complaint against the "God Bless America" phrase was made by two atheist students who contacted the American Humanist Association. The Appignani Humanist Legal Center, the legal arm of the AHA, then sent a letter to Drake and Nassau County Schools Superintendent John L. Ruis, where it calls the student's statement a "constitutional violation."
"Every day these students must witness the state, through its public schools, define patriotism in a way that portrays God belief as consistent with ideal patriotism and disbelief as something less," the letter states.
"Indeed, the daily validation of the religious views of God-believers resigns atheists to second-class citizens. Because attendance is mandatory, the students have no way of avoiding this daily message either."
Principal Natasha Drake apparently wrote back to the AHA to thank the group for bringing the matter to her attention, and clarified that the "God bless America, keep us safe" statement was not in the script for the morning announcements.
"The student on his own accord made the statement. I have called the student in this morning and directed him that at no time is he to add or take away from announcements that have been pre-approved and that if he did it again, he would no longer have the privilege of making the morning announcements," Drake said.
The principal said, however, that she's disappointed that the students who filed the complain did not speak with her first.
Conservative commentator Todd Starnes reported on the story on Wednesday for Fox News, and asked: "Disciplining the student? What's the penalty these days for asking God to bless America — 30 lashes?"
Starnes added that he requested to know how the student who made the morning announcement was disciplined for the "egregious act," but the district spokesperson refused to provide details.