Gordon College Says Compassion, Yes; Compromise, No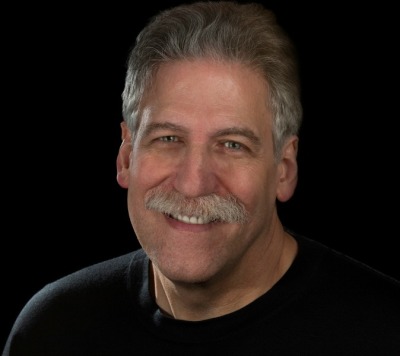 In response to my October 3rd article, "Gordon College, Don't Sell Your Soul for Secular Accreditation," a representative of the school reached out to me with some very positive news, assuring me that the school had no intention of changing its policy on homosexual practice.
First, I was referred to a statement by Gordon College President Michael D. Lindsay, quoted in a September 20, 2014 interview with the (Gordon) Tartan school newspaper.
In the interview, President Lindsay stated that, " . . . I think it would be shortsighted for us as a community to expect, come February, the board is going to make some master pronouncement, and that will be the end-all-be-all. Based on my conversations, I think that the board is currently quite satisfied with our current policy around homosexual behavior."
So, he was saying that the school was certainly not considering revising its moral policies with regard to homosexual practice. In other words, compromise is not on the table.
At the same time, compassion is certainly on the table, as Lindsay explained, "this episode has brought to the surface a variety of perspectives and some real hurt within our community, and our trustees are people who love our students. We want to think carefully about how do we respond in a loving, graceful, truthful way to that hurt, while at the same time remaining true to the evangelical convictions at the core of our institution."
On a certain level, that mirrors the philosophy I have followed for the last 10 years of "reach out and resist," meaning, reach out to the homosexual community with compassion; resist gay activism with courage.
Second, the representative from Gordon College referred me to an October 4th article in World Magazine, quoting Rick Sweeney, Gordon College VP Marketing and Communications.
Sweeney said that "As a liberal arts institution, we encourage critical thinking and are open to conversation on issues; we are not open to compromise on our core values. As a Christian college, we strive to be a place of grace and truth—showing compassion for all people while we uphold biblical teaching. Gordon College affirms the historic, orthodox Christian position that homosexual practice is incompatible with the teaching of Scripture."
With definitive statements like this, it is obvious that retreating from the clear testimony of Scripture is absolutely not an option for the school. Thank God!
Finally, I was sent an official statement from Rick Sweeney on behalf of the college, dated October 6th, explaining, "Gordon's accreditation is not in jeopardy" (this is good to hear, and I do hope holds true in the future as well). The statement noted that the school's moral code "reserves sexual activity to the bounds of Christian marriage. This is a position the College has held for decades and is in line with historic Christianity."
Again, as I emphasized in my article, for a biblically based Christian school, this simply cannot be a matter of debate. Under no circumstances can homosexual practice or relationships be sanctioned, no matter how loving the commitment between the individuals, and no matter how deeply they profess their faith. Jesus cannot smile on this.
As for the committee that has been formed to review the concerns of LGBT-identified students, "This group is not charged with reviewing policy, nor is the group submitting a formal report or recommendations. Rather, their charge is to ensure that Gordon fosters an educational environment where tough questions can be engaged and where all students are cared for while upholding the College's Christian convictions and mission."
In light of the tremendous cultural pressure being exerted against those who uphold biblical values, I applaud Gordon College for making such clear statements so quickly, and for saying, "Compassion, yes; compromise, no."
The issue of homosexuality will continue to be the dividing question of our times, but there is only one place where committed followers of Jesus can stand, and Gordon College has chosen to stand in the right place.
May they continue to stand strong, regardless of what pressures come against them, and may others be heartened by their stance.