Gospel Legend Carman Shares Miracle of Healing With Others Battling Cancer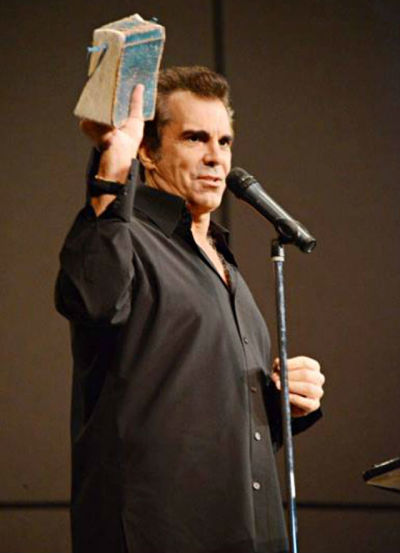 Popular Christian entertainer Carman Licciardello, mononymously known as Carman, recently overcame an intense battle with cancer and is now spreading his testimony with others battling the disease by launching "Night of Victory" campaign.
The popular evangelist took to Facebook with a photo of himself backstage posing with fans who are battling cancer and revealed that he's launching the new campaign to help raise money. The money will be used to perform full-production concerts free for all the cancer patients, their families, the nurses, doctors and all people in need of a miracle.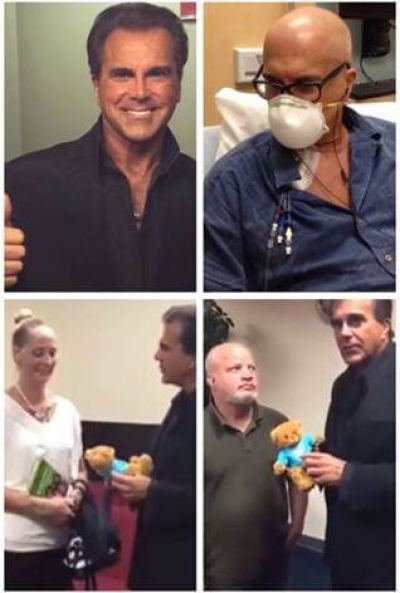 "3 years ago I was diagnosed with incurable cancer and given a short time to live. With God's grace, coupled with your prayers and support I won my war and today I'm 100 % cancer free. But the pictures you see are those in the thick of their battle. My campaign on Gofundme is simply called 'A Night of Victory.' Backstage after every concert I personally give a special Prayer Bear to those in cancer treatment right now. Showing them, like it says on the Bears 'Somebody's praying for me' Our concerts and tours have an added dimension of hope and healing that we've never had before. But I need your donations and support to keep going. People come to these concerts with their faith held high, believing for a miraculous touch from God. And they aren't disappointed. Please open your heart right now to help me bring this 'Night of Victory' to these precious people who need this event. Watch these precious souls on this Facebook site and see how we are building prayer chains for folks just like you, who need encouragement," he posted.
For those who donate, Carman says he's providing 10 different levels and rewards. The gifts consist of his Best of CD's, TV shows, his private picture diary, gold records, concert tickets, tour jackets, and even a thank you call from the award winner himself.
The singer pleaded with his followers to allow the Lord to "guide" them in their giving and ended his request by saying that those who plant a seed will receive a blessing from God.
Carman, now admittedly cancer and stress free, maintains that his life's goal now is to "win souls." His road to recovery however has not been easy. After beating cancer he suffered a string of heart attacks.
The 60-year-old was rushed to the hospital in February of this year after a concert because he was suffering from chronic chest pain which was soon revealed as a heart attack. It is not the first time he ended up in the hospital because of chest pain; on Memorial Day of 2015, the New Jersey native also spent some time in the hospital after suffering multiple heart attacks which he detailed in a Facebook message.
Now out of the woods as per doctor's evaluation, Carman revealed in August that he will be running in a local 5k fundraiser.
For more information about "Night of Victory," visit his campaign here.
Follow Jeannie Law on Twitter:
@jlawcp