Gospel Music Artists Join St. Jude's 'This Shirt Saves Lives' Fundraising Campaign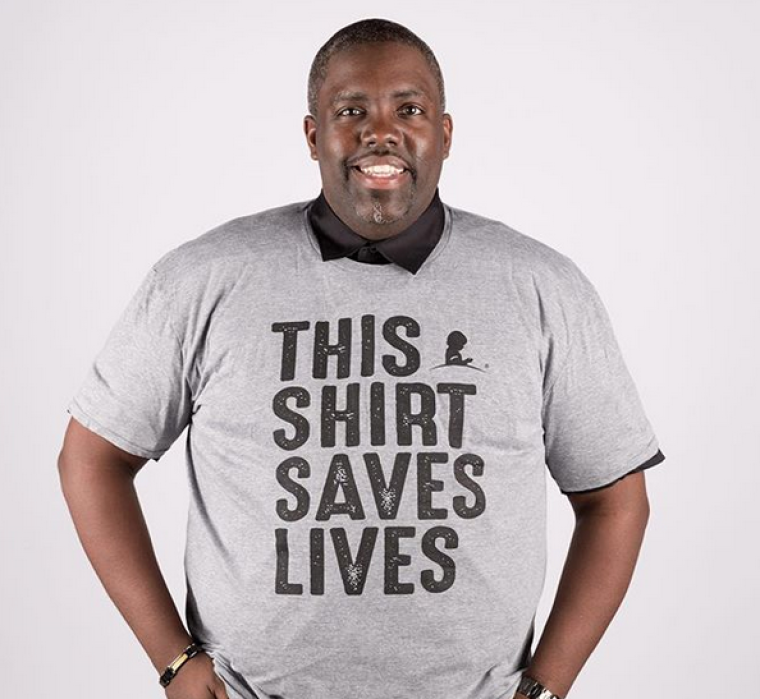 Gospel music artists are using their platform to help raise money for St. Jude Children's Research Hospital by promoting the "This Shirt Saves Lives" T-shirt campaign.
Over 40 celebrities have banded together to take part in the movement, many of whom are gospel musicians. Among those promoting the T-shirts on social media include: Pastor William McDowell, Erica Campbell, JJ Hairston, Jakalyn Carr, Casey J, Bryan Popin, Vashawn Mitchell, Briana Babineax, Koryn Hawthorne and Clifton Powell.
McDowell, who heads the Deeper Fellowship Church in Orlando, Florida, visited the hospital and said he's proud to be a part of the movement.
"I had the amazing privilege to visit St. Jude and witness the incredible work they do for children and families," he wrote on Instagram this week. "I'm proud to be a part of the #ThisShirtSavesLives movement and support @stjude."
Richard Shadyac Jr., president of ALSAC, the fundraising and awareness organization for St. Jude Children's Research Hospital, expressed his gratitude for the celebrities' participation in the awareness initiative.
"We are so thankful for everyone who has rallied around THIS SHIRT SAVES LIVES as we continue to build momentum around this movement," he said in a statement obtained by The Christian Post. "Our Partners in Hope enable us to continue with groundbreaking research and treatment all while keeping our founding promise that families never receive a bill from St. Jude for treatment, travel, housing or food — because all a family should worry about is helping their child live."
The T-shirt campaign kicked off last year and featured country music artists Brett Eldredge, Brothers Osborne, Cassadee Pope, Chris Janson and Chris Young who showcased the T-shirts on their social media accounts last December. The T-shirts are being gifted to people who agree to become "partners in hope" by donating $20 a month to St. Jude.
The donations made to the hospital help both the children battling cancer and their families.
"Treatments invented at St. Jude have helped push the overall childhood cancer survival rate from 20 percent to 80 percent since the hospital opened more than 50 years ago. St. Jude is working to drive the overall survival rate for childhood cancer to 90 percent, and we won't stop until no child dies from cancer," according to a statement from the childhood cancer research hospital. St. Jude freely shares the discoveries it makes, and every child saved at St. Jude means doctors and scientists worldwide can use that knowledge to save thousands more children."
For more information about the movement, click here.