Gospel Music Stars Refuse to Perform Separately on Festival of Praise Tour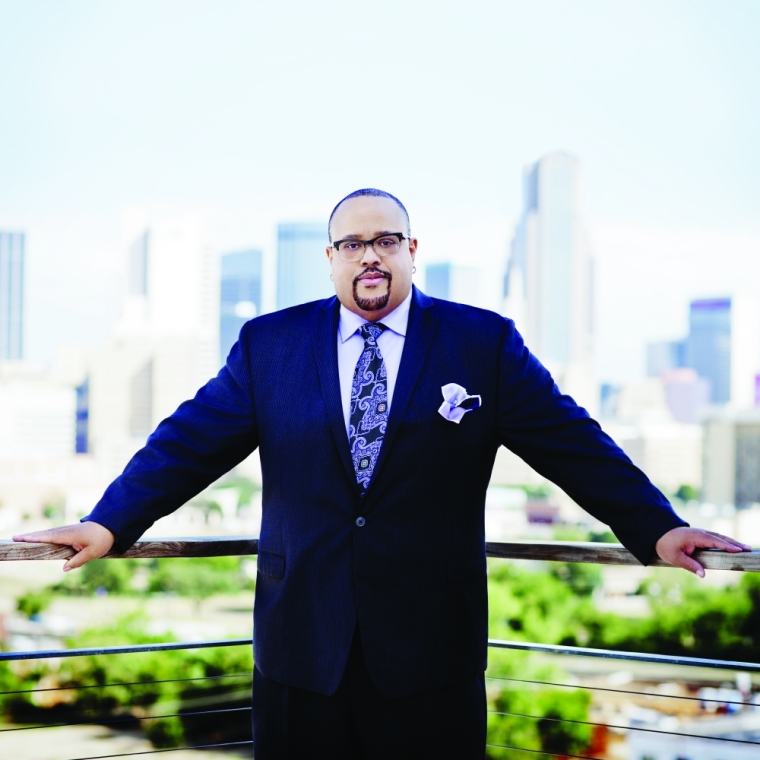 Each gospel music artist billed on the Festival of Praise Tour could have headlined the show which travels to over 50 cities, but the seven stars refuse to take the stage alone.
Israel Houghton is joining gospel music heavyweights Donnie McClurkin, Kim Burrell, Hezekiah Walker, Jessica Reedy, Isaac Carree and Zacardi Cortez on the tour coordinated by Fred Hammond. While Houghton told The Christian Post that multiple Grammy, Stellar and Dove award winners on the stage tends to breed competition, he believes it is a unique and healthy format.
"It's been a lot of fun, we work hard, we play hard. I think the thing that has really stood out about this tour is the sense of camaraderie and unity, which is not normal amongst musicians and artists," Houghton told CP. "There is always going to be that slight, healthy competition of us all inspiring each other to push harder, sing better and all that kind of stuff. The unhealthy part of the competition does not exist on this tour."
Houghton insists that every artist on the tour supports one another, which is evident in their choice to perform as a unit throughout the show.
"It's just everybody rooting for each other. We're out on stage the entire night together all seven of us," the frontman for the New Breed band told CP. "So we're singing backgrounds for whoever is leading, we'll jump into certain sections of their song to sing lead and vice versa. It just makes for a very unified, beautiful night and people can definitely sense it."
The fact that the singers choose not to perform separately the entire night of their performance helps each of them form a unique bond, according to Hammond.
"We don't perform separately ... it creates a sense of togetherness and unity," Hammond told Detroit News. "I could do it by myself. They could all do it by themselves. But it allows us to see ourselves in a different light and it allows the people to see us in a different light."
The world was able to get a glimpse of this unity when McClurkin posted a video of himself visibly crying while mourning the death of his niece while performing on the tour last month. McClurkin spoke about how grateful he was to be touring with people who showed him so much support.
"The passing of my 13yr old niece, Trinity, 4 days ago ... and the pain it's left her parents and grandparents, aunts uncles, brothers & sister and cousins ... left me broken on stage ... but theses singers were and are so much more than singers ... Kim Burrell, Jessica Reedy, Fred Hammond, Isaac Carree, Zacardi Cortez, Hezekiah Walker ..." the singer wrote on Facebook. "Their love helped me minister ... it's all for the glory of God! Keep my family in prayer ... Home going service is this thursday ... another death ... but God be praised …"
For Houghton, touring has become a critical component of an artist's career that helps to maintain their following.
"We have a responsibility to build a brand and touring is really the sustaining part of being an artist in this business now. It used to be you have a record, put a couple singles on radio, and be just fine," he said. "Now it's completely reliant on touring and getting out in front of people. So, it's not a stretch for me."
Houghton, the worship leader for Joel Osteen's Lakewood Church in Houston, Texas, loves to minister to people live through song and called it an honor to specifically join the Festival of Praise Tour.
"I love getting out in front of people, ministering , inspiring and encouraging other people," he said. "The visionary Fred Hammond has put together an incredible tour and I was honored to be asked to do it."
For information about the Festival of Praise Tour, please visit http://www.festivalofpraisetour.com/.